"This recipe was given to me years ago. It is a 'no-fail' recipe and great for family gatherings. Goes a long way and easy to make in large quantity. Even better with fresh Gulf shrimp! Sauce gains more flavor on the second day!
Also works great with crayfish!"
Beachin' Shrimp Recipe
Recipe Courtesy of Tanya Tassin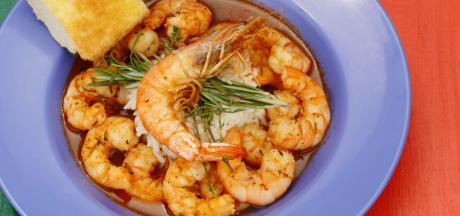 Ingredients
1 stick of unsalted butter
1 batch of green onions
Fresh, deheaded and peeled shrimp (any amount)
Tony's creole seasoning
Whipping cream (Depends on amount of shrimp) 3-4 pint
Fettuccine pasta
French bread
Directions
Chop onions and saute in butter until soft. Add Tony's seasoning and shrimp. Stir and cook until shrimp are orange. Add whipping cream and bring to gentle boil and let simmer. Season to taste with Tony's. Cook pasta and serve over pasta with green salad. Be sure and sop french bread in sauce!