"This is a wonderful recipe that is simple to prepare whether you are out near the beach or up in your condo enjoying the view! Either way when I make this back home in Indiana it reminds me of being at the beach because that is the only other time I ever make it - for that reason!"
Grilled Gulf Shrimp Recipe
Recipe Courtesy of Tim McBride
Prep:
Cooks in 10 minutes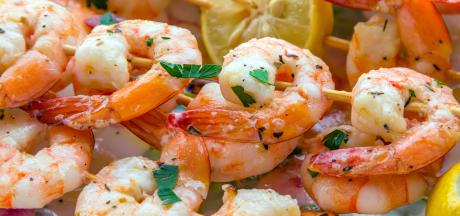 Ingredients
1 cup olive oil
1/4 cup of chopped fresh parsley
1 lemon juiced
2 tbsp of hot pepper sauce
4 cloves of garlic, minced
2 tsp of dried oregano
1 tsp of sea salt
1 tsp of ground black pepper
2 lbs of large gulf shrimp (or royal reds), heads removed, deveined with tails on
Directions
In a mixing bowl, mix together olive oil, parsley, lemon juice, hot sauce, garlic, oregano, salt and black pepper. Reserve a small amount for basting later. Pour remaining marinade into a large resealable plastic bag with shrimp. Seal, marinate in the refrigerator for 2-3 hours turning bag several times. Preheat grill for medium - low heat, lightly oil grill grate or seafood grate. Cook shrimp for 5 minutes per side or until opaque, basting frequently with reserved marinade.