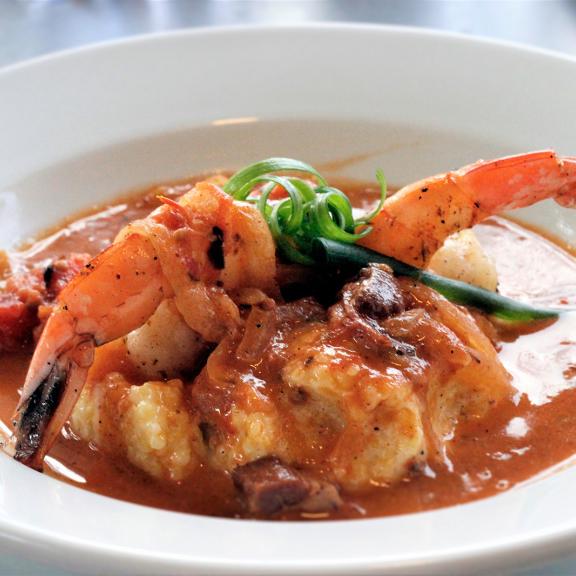 Gulf Shrimp and Grits
A Part Of The Beach Bites Series
"The addition of sour cream mixed with the cheese adds a unique flavor to the grits. We always add sour cream to our breakfast grits. You just can't beat those Alabama gulf shrimp mixed with another Alabama tradition! I can hear the beach calling!"
Simply Can't Wait? Try Gulf Shrimp & Grits
Recipe Courtesy of Bobby Williams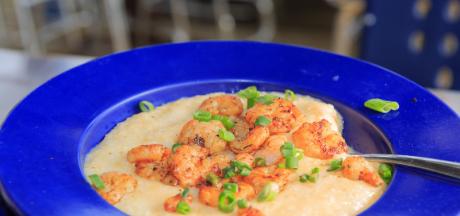 Ingredients
3 cups water
1 cup evaporated milk
1/2 teaspoon salt
1 cup quick cooking grits (not instant)
1/2 cup grated sharp cheddar cheese
1/2 cup sour cream
1/4 cup extra virgin olive oil
1 tablespoon salted butter
1/2 cup finely chopped onions
1 pound medium gulf shrimp peeled and deveined
1/4 cup chopped green onion tops
Few drops of hot sauce (optional)
Directions
Bring water, milk and salt to rapid boil over high heat. Add grits gradually stirring with whisk. Reduce heat to medium and continue to whisk for five minutes. Remove from heat, add cheese and sour cream stirring till cheese is melted. Set aside and keep warm. Put olive oil and butter into large skillet over medium heat until butter is completely melted. Add chopped onions and cook until translucent, stirring often. Add shrimp and cook until pink all over stirring often. Do not over cook. Add shrimp mixture to grits and cook on low heat for 10 minutes. Stir as needed. Remove to serving dish and garnish with green onion tops. Serves 4.