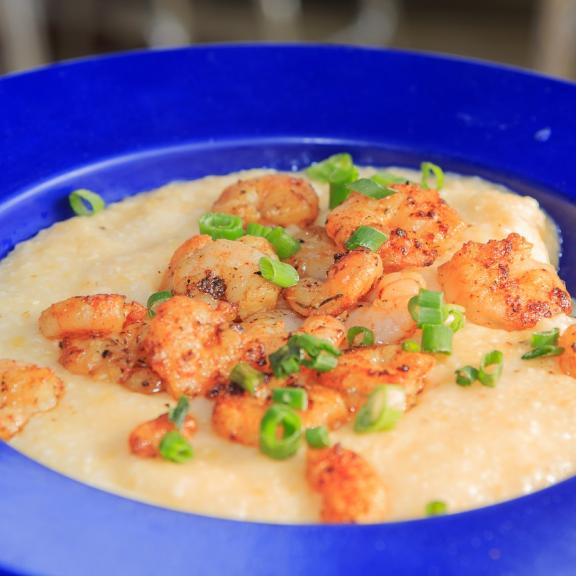 Shrimp-n-Grits
A Part Of The Beach Bites Series
"This recipe is special because it's so quick and easy. Bacon can be fried ahead of time and frozen. Being at the beach ALWAYS makes me hungry. There's nothing better than good ole Alabama shrimp with tomatoes and Southern grits, cheese and butter."
Simply Can't Wait? Try Shrimp-n-Grits
Recipe Courtesy of Margaret Lang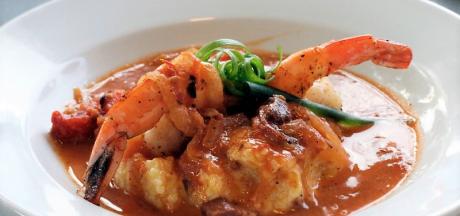 Ingredients
1 lb. fresh shrimp
1/2 stick butter
1 lg. can diced tomatoes
1/2 pkg. bacon, cooked crisp and crumbled
1 bunch green onions
4 servings grits, prepared according to pkg.
2 T. parsley
1/4 cup lemon juice
1 T. minced garlic
8 oz. cheddar cheese
Directions
Fry bacon, remove from grease, and crumble. Saute green onions in bacon grease. Add parsley, lemon juice and garlic. Add tomatoes and pepper to taste. Set aside. Cook shrimp in butter until pink. Add shrimp to mixture. Cook grits according to package and add lots of butter and cheddar cheese. Spoon grits into bowl and top with shrimp mixture.