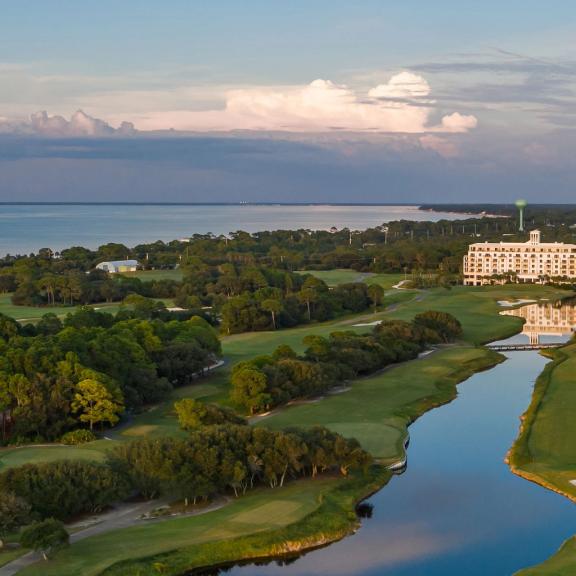 Kiva Dunes Golf Resort
Gulf Shores & Orange Beach
September 10, 2021
Combining an award-winning golf course with accommodations as well as on-site amenities, including meeting rooms for corporate events, Kiva Dunes offers a different take on the typical golf course slash meeting venue. What sets it apart? 
Stay in Luxury Condos and Homes
This exclusive community includes a variety of accommodations to fit your specific needs. From elegant seaside houses to spacious condominiums, Kiva Dunes can provide you with top-of-the-line comfort and amenities during your meeting or event. From golf foursomes to families with kids, this combination can host a variety of attendees.
On-property Amenities
Any questions about free-time activities can be put aside. Kiva Dunes offers exceptional amenities for the fitness-oriented and those wanting to enjoy plenty of sunshine.
Each of the three pools at Kiva Dunes is a picturesque haven, encouraging relaxation in locations between the beach and the bay. The well-maintained tennis courts are popular with players of all skill levels.
Kiva offers an updated fitness room with all of the equipment you'll need to get a great workout.
Explore all the amenities and the beauty of Kiva Dunes during your stay on Alabama's Gulf Coast.