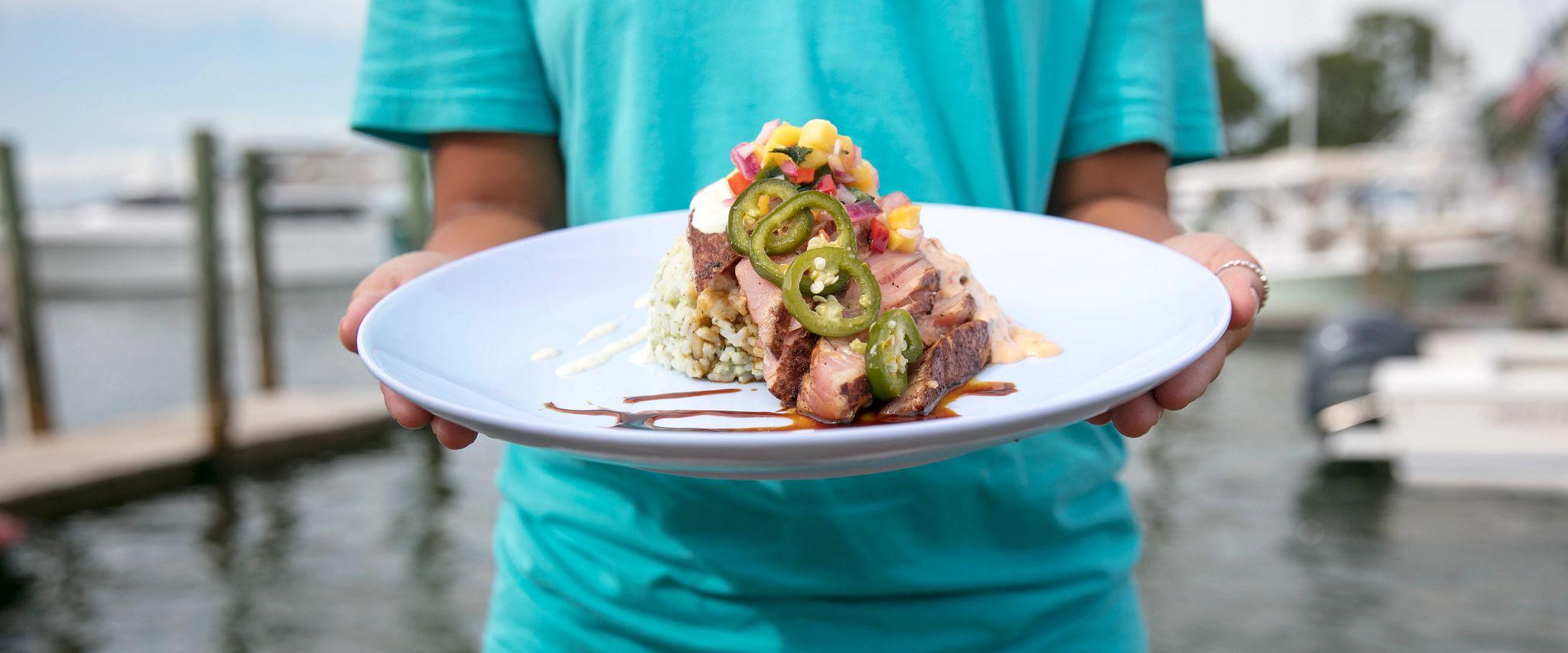 12 Restaurants Locals Love On Alabama's Beaches
This is the first of three blogs for our Locals' Favorites Series.
Gulf Shores and Orange Beach are home to dozens of locally-owned restaurants, and our locals have tried them all. If you're looking to live like a local, you'll want to stop by one or more of these eateries during your next vacation to Alabama's beaches.
Locals' Favorite Restaurants in Gulf Shores
Papa Rocco's 
The "home of warm beer and lousy pizza," Papa Rocco's has been a staple in the community since 1985. A tried and true local establishment, you'll find mouthwatering pizza, oysters and an array of drinks on the menu. Pro tip: order the lasagna! It's one of the top dishes for locals in Gulf Shores. 
Sunset Corkroom
Sunset Corkroom is a swanky spot that sits off the beaten path in Gulf Shores. This is the perfect spot for a cozy couple's dinner or a ladies' wine night. Their hand-crafted menu is filled with enticing entrees such as lamb, short ribs, fresh seafood and steaks. They also offer unique wines from all over the world.
The Cove 
When traveling, it's always fun to grab a beer at a local dive bar. And it's even better when you find a dive bar with really good food. The Cove Bar & Grill is a divey spot in Gulf Shores that also has some of the best grub on the island including tuna nachos, wings, Philly cheesesteaks and burgers.
Locals' Favorite Restaurants in Orange Beach
OSO at Bear Point Harbor 
A relaxing atmosphere, panoramic views, live music and a diverse menu are what you'll find at OSO at Bear Point Harbor. Nestled in Bear Point, a small community in Orange Beach, OSO has quickly become a favorite watering hole and eatery for locals. Come by boat, car or golf cart to savor their delicious dishes and enjoy the best sunset on the island. 
Villaggio Grille
Villaggio Grille is located at The Wharf, Orange Beach's premier entertainment district. They feature a robust wine list, creative appetizers, and fantastic Italian-inspired entrees. Locals love to drop into Villaggio for their wood-fired pizzas and happy hour martinis.
Be on the lookout for next month's blog where we'll be sharing the best places to get a cocktail, according to our locals.