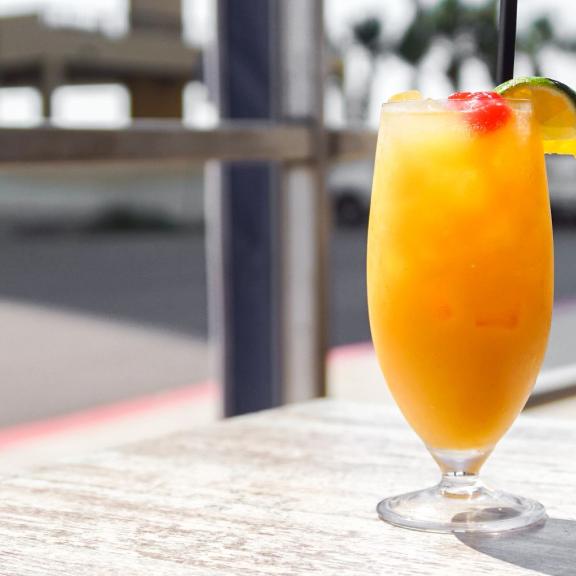 Original Drinks
In Gulf Shores & Orange Beach
May 31, 2023
A beach vacation is all about relaxing by the water and feeling the breeze with a refreshing drink in your hand. In Gulf Shores and Orange Beach, you'll discover an endless number of fabulous coastal cocktails. Instead of ordering your usual, why not try an original drink from one of the local restaurants and bars in the area? We've put together some of the signature spirits found along Alabama's beaches. Next time you're visiting, help yourself to one of these unique cocktails!
2. Bahama Bob - The Bahama Bob
Bahama Bob's offers the ideal island vibes with beachfront views, fresh seafood, and fabulous tropical drinks. One of the best the restaurant offers is the Bahama Bob cocktail, which contains a blend of rums and fruit juices and is topped off with Bacardi 151 rum. The heavenly fusion of rum and fruity flavors makes this drink perfect for sipping while enjoying the Gulf views.
4. Big Beach Brewing - Beer
Nothing beats a perfectly poured pint. At Big Beach Brewing, you have your pick of 12 different beers, all brewed in-house in Gulf Shores' only brewery. Choose from staple brews like Area 251 Hazy IPA and Rod's Reel Cream Ale to small-batch sours, lagers, and stouts. You can even grab a pack to go, so you can dig your toes into the sand and enjoy a cold one.
6. Beach House Kitchen & Cocktails - Ultimate Painkiller
You can expect to find lots of enticing drinks at Beach House Kitchen & Cocktails in Gulf Shores. If you're a fan of spiced rum, try the restaurant's Ultimate Painkiller. This sensational drink has all the ingredients of a painkiller, plus fresh strawberry puree, Cruzan 151, and toasted coconut, which add a beachy twist to the classic cocktail.