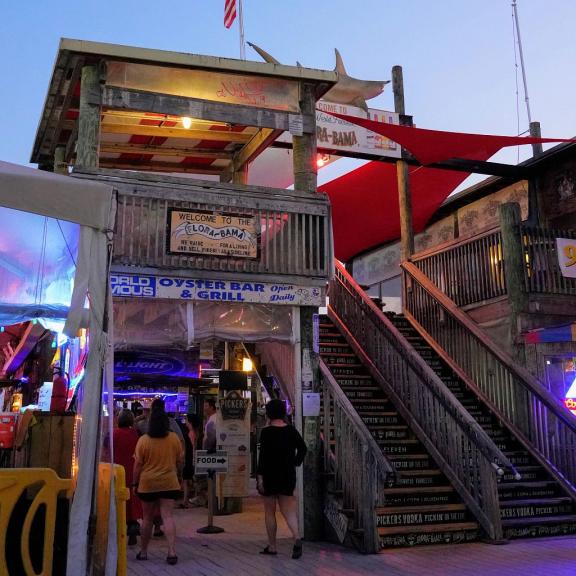 10 Late-Night Dining Spots
In Gulf Shores & Orange Beach
The unbeatable dining experience of the Alabama Gulf Coast doesn't end after the sun goes down. 
April 27, 2023
Craving a sweet treat after dinner? Or maybe a late-night meal? No matter what you're in the mood for, finding food after hours isn't a problem. Here are ten restaurants in Gulf Shores and Orange Beach that are open after 10 p.m. 
Craving something sweet before you hit the hay? Head over to Matt's Homemade Ice Cream and choose from over 60 flavors of ice cream.
The Sloop - Open until 12 am
Grab a sandwich at Sloop in Gulf Shores. Here, you'll find familiar favorites on the menu in addition to eclectic eats like cheesesteak egg rolls and buffalo fries.
You won't go to bed hungry after visiting The Cove Bar and Grill. Whether you choose a burger, wrap, or appetizer, you're sure to be satisfied.
The Keg - Open until 2 am
The Keg Lounge and Grill is a local favorite that serves up all your late-night favorites such as burgers, barbecue, and pizza.