Where to Kayak in Gulf Shores, Orange Beach
March 17, 2015
Grab your paddle and sense of adventure and slide into a kayak for an afternoon on the waters of the Alabama Gulf Coast. From rivers to back bays and even the turquoise gulf waters, your options for gliding along the water run the gamut from serene to exciting.
You don't know how to kayak? There are numerous options to put the wind at your back with Gulf Shores and Orange Beach kayaking.
The Wind & Water Learning Center, a nonprofit organization with the City of Orange Beach, provides training to people of all ages and skill sets for paddling and sailing. As a member of the American Canoe Association, it follows many of its accredited class programs. The center is conveniently located on Wolf Bay for easy access to the water.
BeachnRiver Kayak Rentals in nearby Foley encourages you to find your inner Huck Finn as you paddle the rivers of Baldwin County. Off-season guided tours are available; self-guided tours are available during the May 15 to August 15 season. Paddle stillwater rivers in single and double sit-on-top kayaks for your journey.
Want to see what's underneath your feet? Rent a glass-bottom kayak from Little Heads Kayak Rentals and Eco Tours. Double XL kayaks are also available. These eco tours take you around three islands and through grass flats.
While adventurous souls may want to venture out in the Gulf of Mexico with a kayak, the bays, rivers and bayous of the Alabama Gulf Coast provide plenty of paddle room to while away an afternoon on your kayak. Find more Gulf Shores and Orange Beach kayak rental options on our website.
During your Gulf Coast vacation, find organized kayak events on our calendar. Check the listings for the most up-to-date information on the Full Moon Paddle held at the Wind & Water Learning Center, and even kayak fishing lessons. These are BYOK (bring your own kayak) activities; participants must wear a life jacket. Whether you choose an organized kayak adventure or go with your own group, there's plenty of kayak fun that'll float your boat in Gulf Shores and Orange Beach.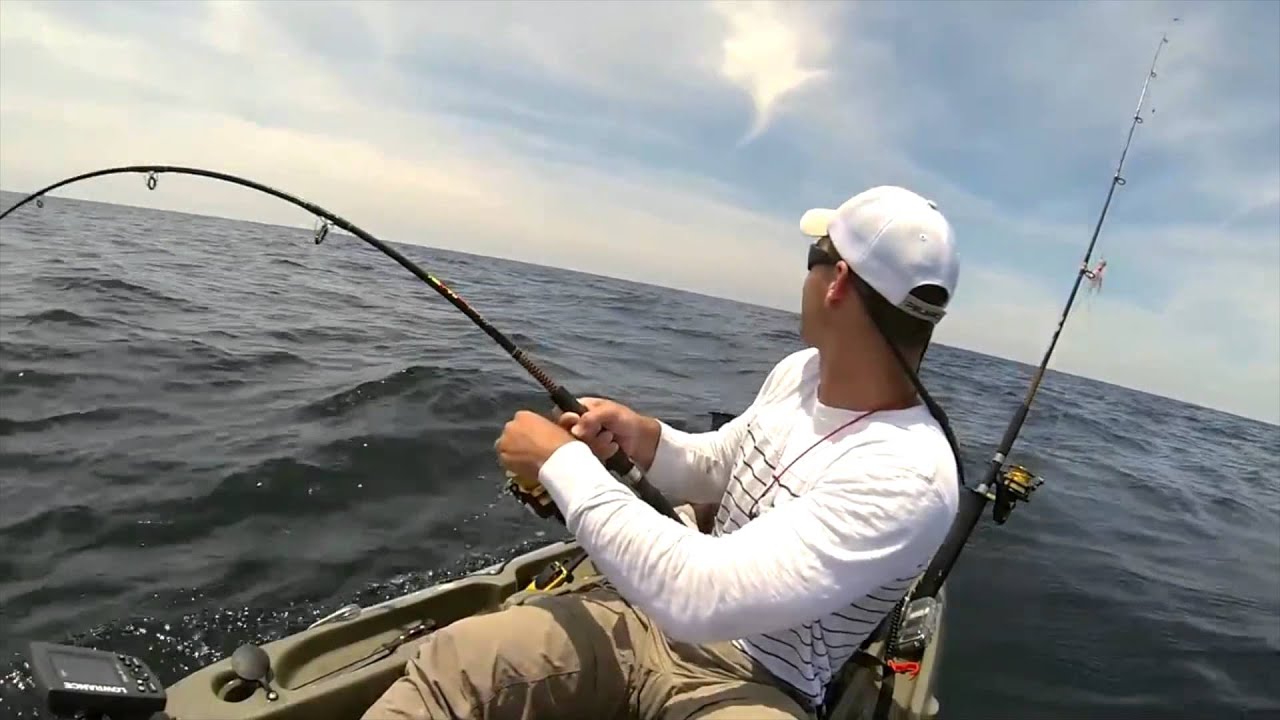 Kayak fishing in Gulf Shores and Orange Beach