Set Your Sights on an Alabama Gulf Coast Dolphin Cruise
One of the most exciting things for my family to see on our Alabama beach vacations is a pod of dolphins swimming just off-shore.
December 18, 2018
They look so playful coming out of the water in sleek rounded forms one after the other. We are always on the watch for them.
While we usually see dolphins a couple times during each stay in Gulf Shores and Orange Beach, we always want to see more.
Dolphin Cruises
A friend suggested that we take one of the dolphin cruises offered in the Gulf Shores and Orange Beach area. She said it would be a great opportunity for us to get a good look at dolphins in the wild and learn more about the dolphins found in the area. What a wonderful tip that was!
My family climbed aboard a Cetacean Cruises dolphin/nature cruise one afternoon on our latest trip. It was wonderful. Our captain and tour guide were dolphin and Alabama beach experts. On our way out to search for the local pod, they told us amazing facts about dolphins and their habitat.
We learned that dolphins don't roam far from where they are born and that lets those running the dolphin cruises get to know the local dolphin pod and even name each one. Their dorsal fins might look the same to the untrained eye, but they can actually be quite different and can be used to identify individual dolphins.
It didn't take long for us to find dolphins on our cruise. At one point, they seemed to be everywhere. It was amazing.
Nature Cruise
Nature cruises are available from the same businesses that offer dolphin cruises. You can even go for a combined dolphin/nature cruise like we did.
The nature cruise took us into some of the freshwater swamps where great blue herons, osprey, raccoons, bald eagles, and even alligators live. Unfortunately, we did not see any alligators on our cruise, but that just makes us want to go back!
Take Away
After our dolphin/nature cruise, our family felt closer to the dolphins. We had seen where they live, learned how they live, and how they interact with their habitat. It gave us a new appreciation for the Alabama Gulf Coast dolphins.
If you want to know more about dolphins, the creatures, and the habitats around the Gulf Shores and Orange Beach area, I highly recommend taking a dolphin cruise.
You'll find a list of dolphin cruise companies in the directory.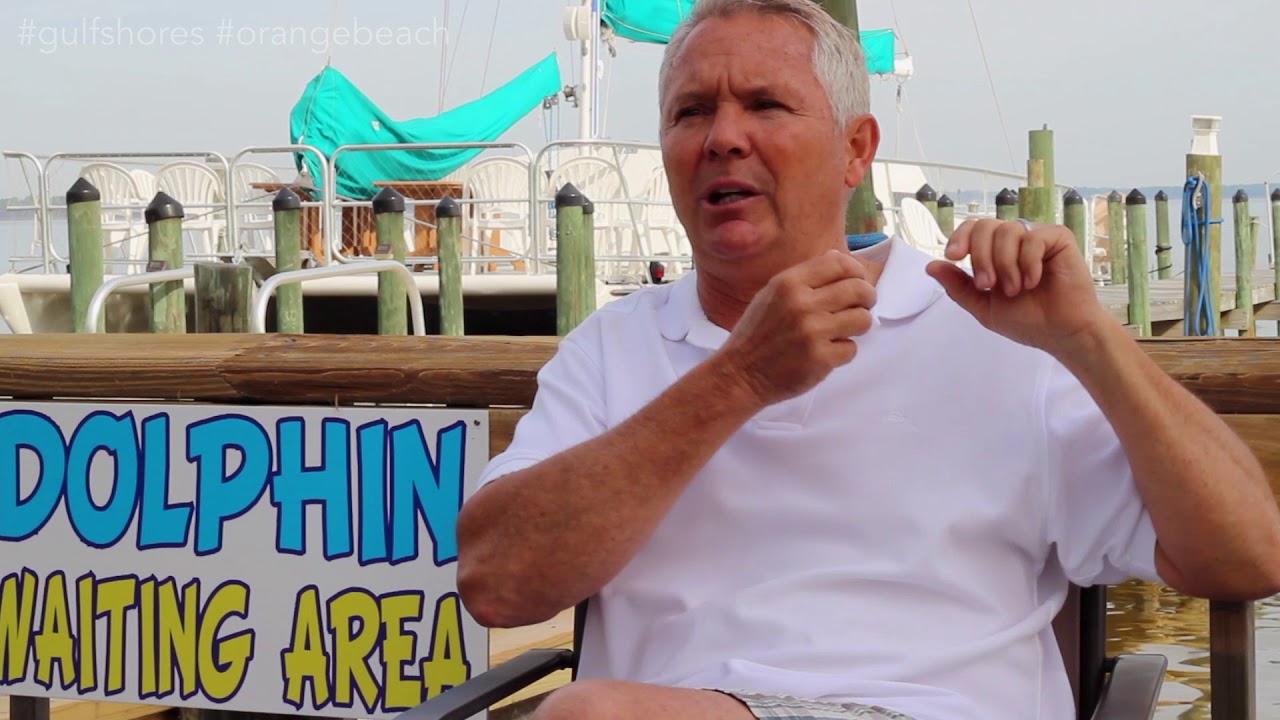 Dolphin Fun Facts
With Captain Bill Mitchell of Orange Beach, AL
Educational and fun, Orange Beach dolphin cruises offer a peek at the world of the native bottle-nose dolphins and a window into nature's beauty and other wildlife. Come aboard for a trip that's truly magical.