GSOB News: What's in Store for 2016 on Alabama's Beaches
November 19, 2015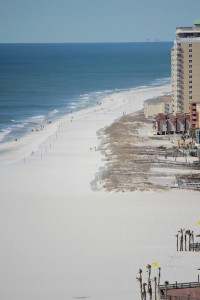 There's a lot on the horizon in 2016 for the meetings industry on the Alabama Gulf Coast. With new venues coming online and an expanding sales team, there's a lot to look forward to if you're considering a destination meeting in Gulf Shores and Orange Beach.
In an effort to provide more substantial convention servicing, a sales coordinator will be brought onboard the sales team at Gulf Shores & Orange Beach Tourism. "Our coordinator will work more closely with planners to help them use our tools to promote attendance and to plan offsite activities and excursions," said Beth Gendler, vice president of sales. Gendler said rather than giving meeting planners a listing of offsite venues and activities, the coordinator will establish relationships within the community and make referrals directly to those to ensure easy planning and quick response time from vendors and venues.
"We have several large groups returning to our beaches in 2016 for their annual events, and are looking forward to working with new associations and companies in the coming year," Gendler said. "We want them to know they aren't alone in planning their meeting or convention once they've chosen our destination."
The Gulf Shores and Orange Beach area is also on the grow, with three additional hotels opening in late 2015 or early 2016. A Hampton Inn Gulf Shores and Tides Orange Beach will expand offerings for small groups, including meeting space and accommodations. In addition, a new Springhill Suites in Orange Beach will provide hotel accommodations adjacent to the Orange Beach Event Center. The new venue will be within walking distance of The Wharf shopping, dining and entertainment complex.
For the latest information on meeting services and offerings in Gulf Shores and Orange Beach, subscribe to the monthly eMeetings Minute email newsletter.