Get Hooked on Orange Beach Charter Fishing
A trip to the Alabama Gulf Coast will have you hook, line and sinker, especially if you're considering charter fishing.
February 17, 2020
Orange Beach is considered by many as the fishing mecca of the Southeast. With more than 100 charter boat captains, the area boasts one of the largest charter fishing fleets on the Gulf Coast.
With miles of coastline, you can spend a couple of hours to a couple of days on an Orange Beach charter fishing trip. Generally, inshore or nearshore fishing excursions last four to eight hours and are easy to incorporate into your vacation or beach meeting itinerary. Your captain might drop anchor in Little Lagoon, Wolf Bay, Terry Cove, Perdido Bay or another tried-and-true fishing spot he and his crew frequent. On these trips, you may reel in flounder, speckled trout, redfish, sheepshead, black drum, pompano, bluefish, and Spanish and king mackerel.
If you don't want to see the shoreline, opt for a six- or eight-hour deep-sea fishing trip. Your captain may cruise as many as 20 miles offshore where you can reel in red and black snapper, vermillion snapper, triggerfish, amberjack, king mackerel, grouper, tuna, marlin, swordfish and wahoo. Overnight charters are great for anglers who want a shot at the big billfish.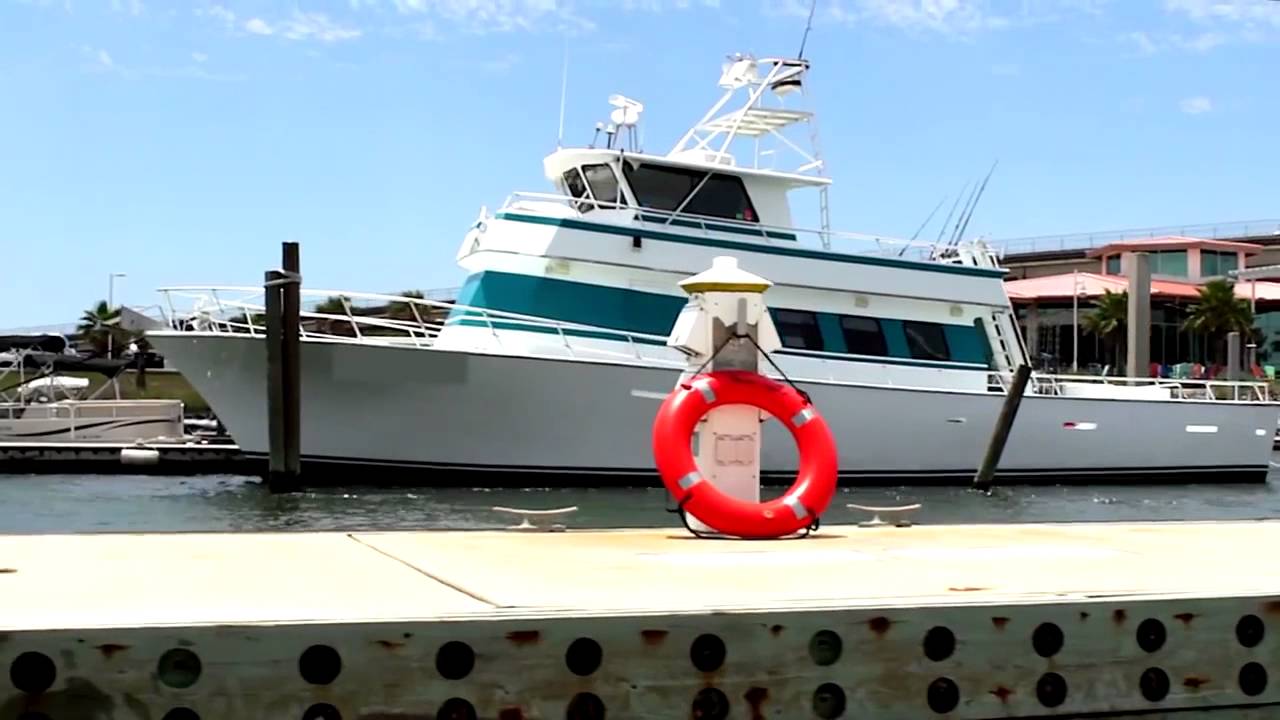 How to Book a Charter Fishing Trip in Orange Beach, AL
Booking a Gulf Shores or Orange Beach charter fishing trip is simple. Hear what our charter boat captains and deckhands have to say and let's go fishing!
Besides packing a small cooler of drinks and snacks, wearing a hat and sunglasses, and bringing along sunscreen, there isn't much left for passengers to worry about. Your charter captain provides your fishing license, bait and tackle, and any fishing equipment needed. Deckhands also assist you as much as needed. In fact, you can rely on your deckhand to clean your catch at the marina for a nominal fee.
Top off your charter fishing trip at a Gulf Shores or Orange Beach cook-your-catch restaurant. While a world-class chef prepares your fresh catch, have a drink with your fishing partners and share your tall fishing tales from the day.