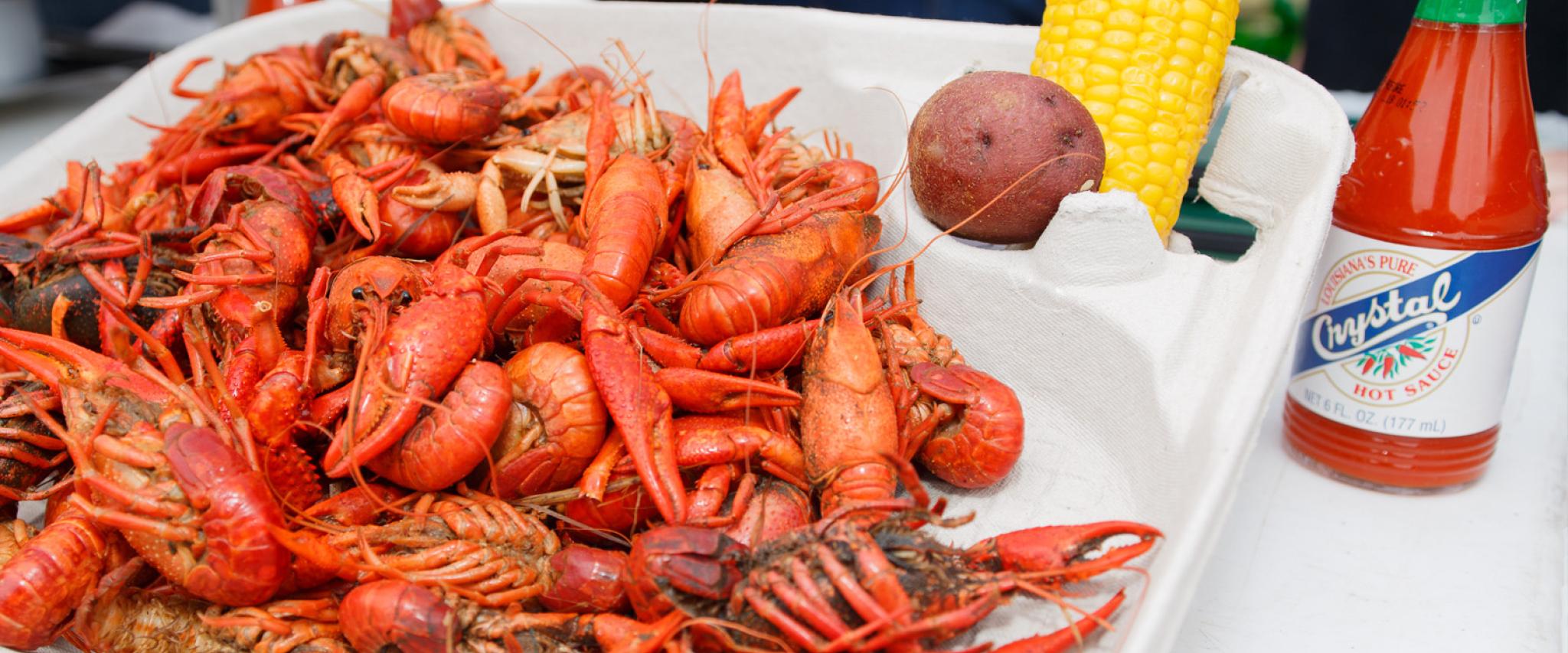 Beaucoup Fun on Tap at 2020 Waterway Village Zydeco & Crawfish Festival
Feed your stomach and your soul with beaucoup fun on April 4 at the 2020 Waterway Village Zydeco & Crawfish Festival in Gulf Shores.
July 7, 2020
The pots will be busy boiling up crawfish from 10 a.m-6 p.m., so bring your appetite, your friends and neighbors, and order up a pound (or five or 10) of this seasonal seafood delicacy.
If you don't speak Cajun, "beaucoup" is Cajun for "a whole lot!"
Springtime is the perfect time for a festival at the beach. The weather is just right, the crowds are less and lodging is more affordable. With that in mind, bring the family and tickle your palette with juicy, delicious crawfish at the annual Waterway Village Zydeco & Crawfish Festival. And, that's not all! Bring your dancing shoes and groove to the unique rhythms of New Orleans' best Zydeco bands.
Browse incredible, original artwork (sponsored by the Gulf Coast Arts Alliance) along with other arts and crafts vendors, and plan to make a day of this free-to-the-public event that includes activities for the kiddos.
If you want a guilt-free feast session with your heaping helping of crawfish, come early for the 5K run and one-mile fun run beginning at 8 a.m. Organizers encourage you to register early for the race, but there will also be late registration open the morning of the event.
Browse the hot deals on Gulf Shores and Orange Beach lodging in our specials section and get ready for zydeco fun on the Alabama Gulf Coast. Laissez les bons temps rouler (let the good times roll)!