Waterway Village Zydeco & Crawfish Festival & 5K Run
Daily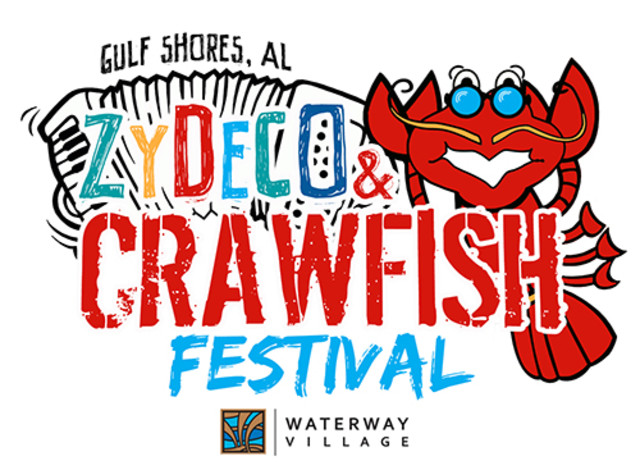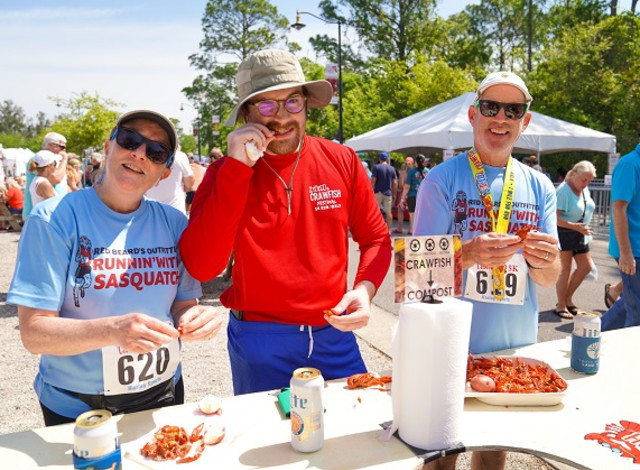 We anticipate this event occurring around these estimated dates. Once we learn the confirmed dates, we will update this page. Meanwhile, read about last year's event details below.

Friday, April 21, 2023
Friday will feature a ticketed concert by the iconic Rebirth Brass Band out of New Orleans, LA. Rebirth will take the stage from 7 to 9 p.m., with the opening act beginning at 6 p.m. Tickets are $29 each and can be purchased online. Crawfish will not be served at Friday's concert, but food trucks will be on-site for those wanting to purchase food, and beverages for all ages to enjoy will be sold as well. For more information, please call 251-968-1171.
Saturday, April 22, 2023
The good times will continue to roll on Saturday, April 22, with our traditional Zydeco & Crawfish Festival activities. Locals and visitors are invited to join us for this free event and sink their teeth into hot, juicy crawfish throughout the day while dancing to the infectious rhythms of some of the best Zydeco bands from around the South. There will also be arts and crafts vendors and children's activities on site. 
Saturday's festivities will kick off at 8 a.m., with the Zydeco Crawfish Festival 5K benefitting the Waterway Village Merchants Association. The good times will roll all day long as art vendors open their tents at 9 a.m., crawfish pots begin boiling at 10 a.m., and the Zydeco sounds continue grooving until 6 p.m. 
Saturday's Music Lineup:
10 a.m. - 11:15 a.m. - Amanda Shaw
11:15 a.m. - 11:30 a.m. - Excelsior
11:30 a.m. - 1 p.m. - Chubby Carrier
1 p.m. - 1:15 p.m. - Excelsior
1:15 p.m. - 2:30 p.m. - Wayne Singleton
2:30 p.m. - 2:45 p.m. - Excelsior
2:45 p.m. - 4:15 p.m. - Corey Ledet
4:15 p.m. - 4:30 p.m. - Excelsior
4:30 p.m. - 6 p.m. - Sean Ardoin
5K Walk/Run Information
The 7th Annual Zydeco and Crawfish Festival 5K Run/Walk will begin at 8 a.m. on Saturday, April 22, prior to the festival kick-off. The course is on flat and fast neighborhood streets, starting in front of Acme Oyster House. 
Click here for more information on the run.
Admission:
See the event website for details.