Top Spots for Fresh-Off-The-Boat Seafood on Alabama Beaches
In Gulf Shores and Orange Beach, seafood doesn't get any fresher than right off the boat at local fisheries and seafood markets.
July 24, 2020
The farm-to-fork movement is everywhere, but here in Gulf Shores and Orange Beach, we lean toward Gulf-to-Table with our menus. And, vacations are the perfect opportunity to taste some of the freshest catches around. Stop in at a local seafood market and browse the selection of fish, shrimp, oysters, crab and more.
Whether your taste buds are set on blackened grouper or a low country boil filled with shrimp, sausage, corn and potatoes, a stop at one of our seafood markets is bound to make your stomach growl and your family ask "when's dinner?"
The vacation vibes will follow you home if you take a piece of the culinary beach with you—an edible souvenir, if you will. Most seafood markets will pack your seafood for travel, so be sure to load up on smoked tuna dip and other house-made specialties for the drive home as well succulent seafood for later!
Gulf Shores & Orange Beach Seafood Markets
Billy's Seafood in nearby Bon Secour is an open-air seafood market on the Bon Secour River in business since 1975. Get fresh seafood varieties including Royal Reds and take them with you or they will ship to your door.
Blalock Seafood & Specialty Market has locations in Orange Beach and Gulf Shores. Pick up fresh seafood, black Angus meats, fine and vintage wines, and other gourmet products. Be sure and try the famous shrimp bisque and smoked tuna dip.
Aquila Seafood has been family owned since 1971 and is a great spot for finding Royal Red shrimp. Everything is served right off the boat.
Boats are unloaded daily at Safe Harbour Seafood in Bon Secour where you'll find fresh shrimp, oysters and live crabs along with a great assortment of seasonings. In business for more than 30 years, Safe Harbour Seafood offers wholesale and retail seafood in a friendly environment with competitive prices.
Lartigue's Fresh & Steamed Seafood in Orange Beach has been family-owned and operated since 1979 and offers a quick stop for steamed seafood to go with a side of corn and potatoes. Also, you can pick up an oven-ready specialty dish to feed the whole gang or grab fishing bait, tackle or a souvenir.
Gulf Shores Seafood & Meat Market is a one-stop-shop for fresh seafood in Gulf Shores for more than 60 years. Get your fresh local shrimp, fish, oysters, crab meat, Royal Reds and crawfish (seasonally).
Need inspiration for seafood once you're home? Drop by Lucy Buffett's LuLu's on the Intracoastal Waterway in Gulf Shores and pick up one of her cookbooks from the gift shop. LuLu's is known for good food, so preparing one of her seafood creations at home can segway into a re-creation of fun times at the beach. Make a tasty gumbo or try your hand at shrimp 'n grits. You're sure to find some winners within the pages.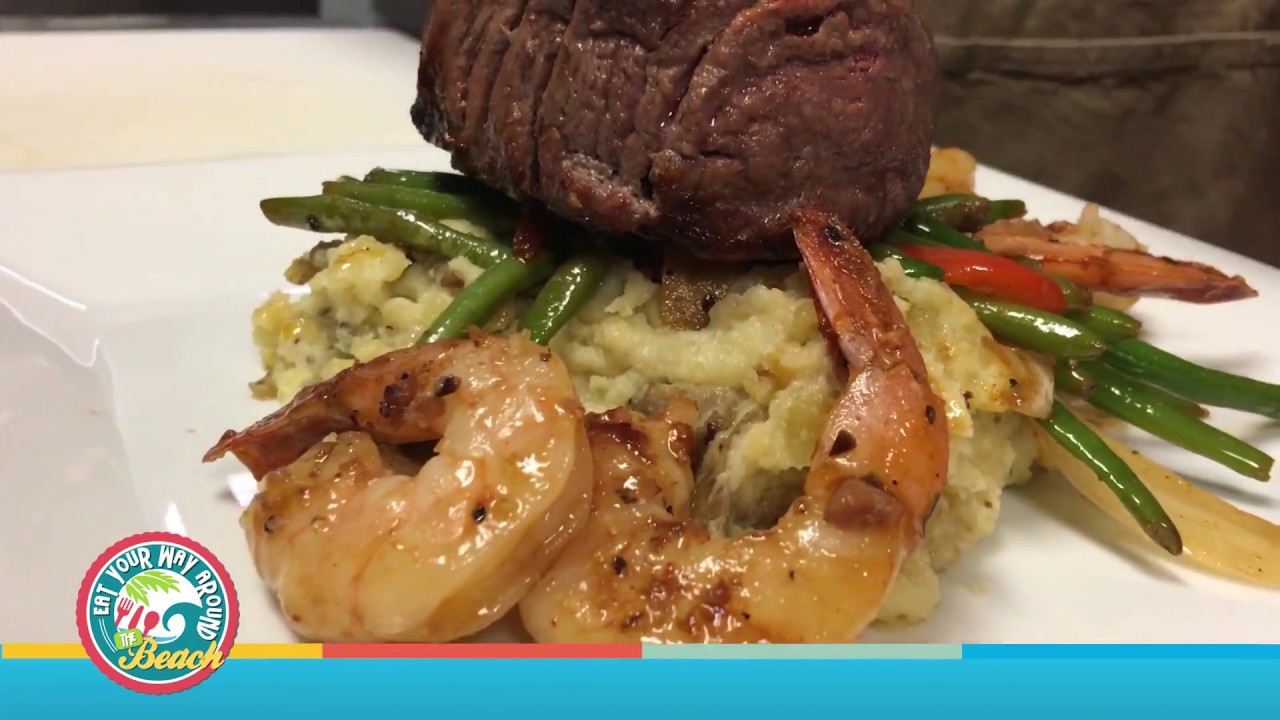 From Farm (and Gulf) to Table in Gulf Shores and Orange Beach, Alabama