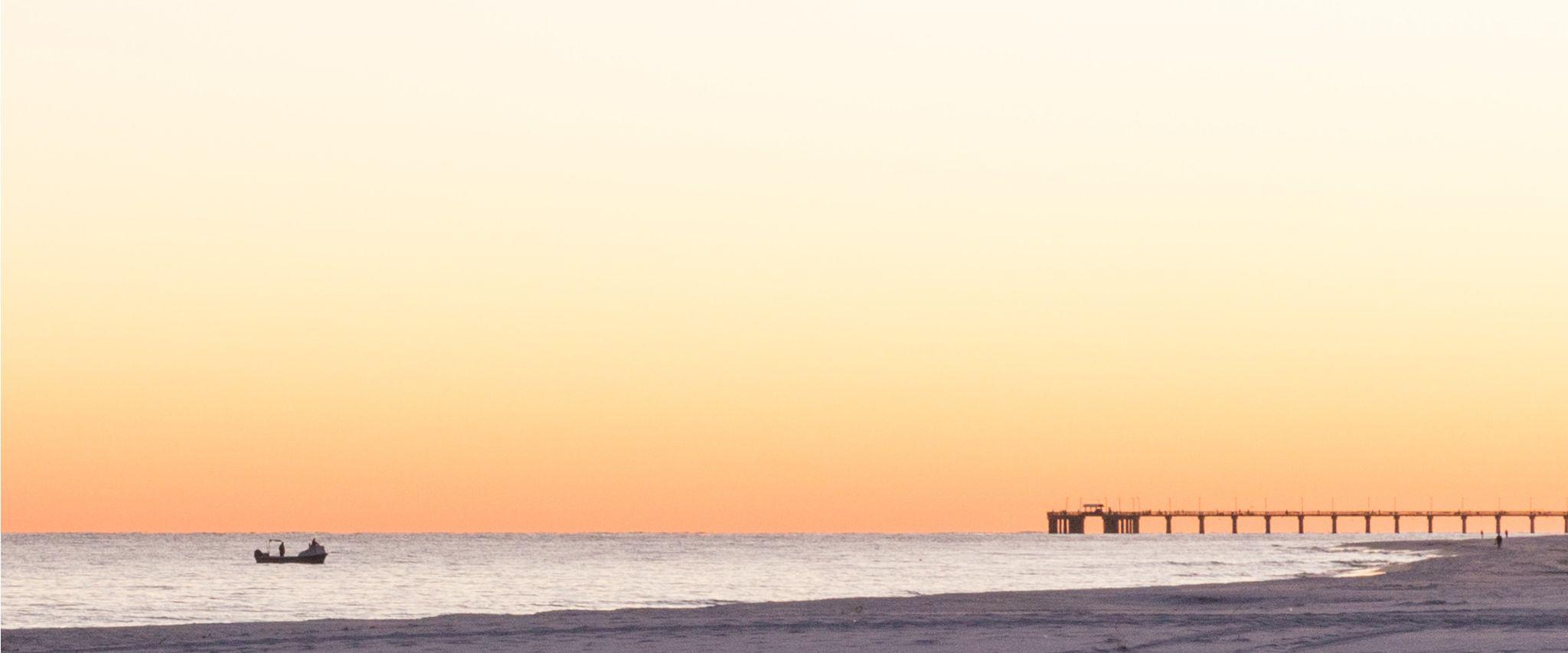 Leaves Falling and Bigfoot Crawling in Coastal Alabama
Gulf Shores & Orange Beach
July 23, 2019
L.M. Montgomery wrote in Anne of Green Gables, "I'm so glad I live in a world where there are Octobers." For those of us in Gulf Shores and Orange Beach, we are so glad to live in a world where we can spend our Octobers soaking up the warm fall sun, letting our toes sink into sugar-white sand and bouncing around from one festival to the next on Alabama's beaches.
Though the summer has come and gone, there are plenty of fun things to see and do throughout the destination, including a plethora of festivals and events, in October.
On October 2-5, we will kick off birding season with the John L. Borom Alabama Coastal Birdfest. In its 16th year, this event aims to showcase all of the fantastic bird-and-nature-watching locations around Lower Alabama. From a Bird & Conservation Expo with exhibits and shows to kayaking excursions and eco-tours, there is no better place to fall in love with flora and fauna found on the Alabama Gulf Coast.
A week following Birdfest the Coastal Alabama Business Chamber will host is 48th Annual National Shrimp Festival Oct. 10-13 at the Gulf Shores Main Public Beach (Gulf Place). During this four-day event that attracts folks from all over the country, there will be hours of live musical entertainment, several thousand pounds of shrimp prepared in a variety of ways, and hundreds of fine arts and crafts vendors to enjoy. And on Oct. 12, there will be a 10K and a 5K race, both of which will benefit the public schools in Gulf Shores and Orange Beach.
Also, on Oct. 12, Cajuns and car enthusiasts will collide at The Wharf's inaugural Cajun Festival Car Show. Benefitting the Makos Academics, Arts & Athletics Club of Orange Beach, this event will showcase a 14-mile parade of classic cars as well as a multitude of food vendors specializing in south Louisiana flavor.
Then rounding out the month of events and kicking off the Halloween festivities, The Wharf will host Cryptocon 2019: A Bigfoot Paranormal Festival on Oct. 26. This event welcomes Bigfoot believers with speakers, vendors and lots of food and refreshments. Both general admission and VIP tickets will be available to purchase; contact Sheena Mizell for details.
To stay up-to-date on all of the things to do in October on the Alabama Gulf Coast, visit our calendar of events.