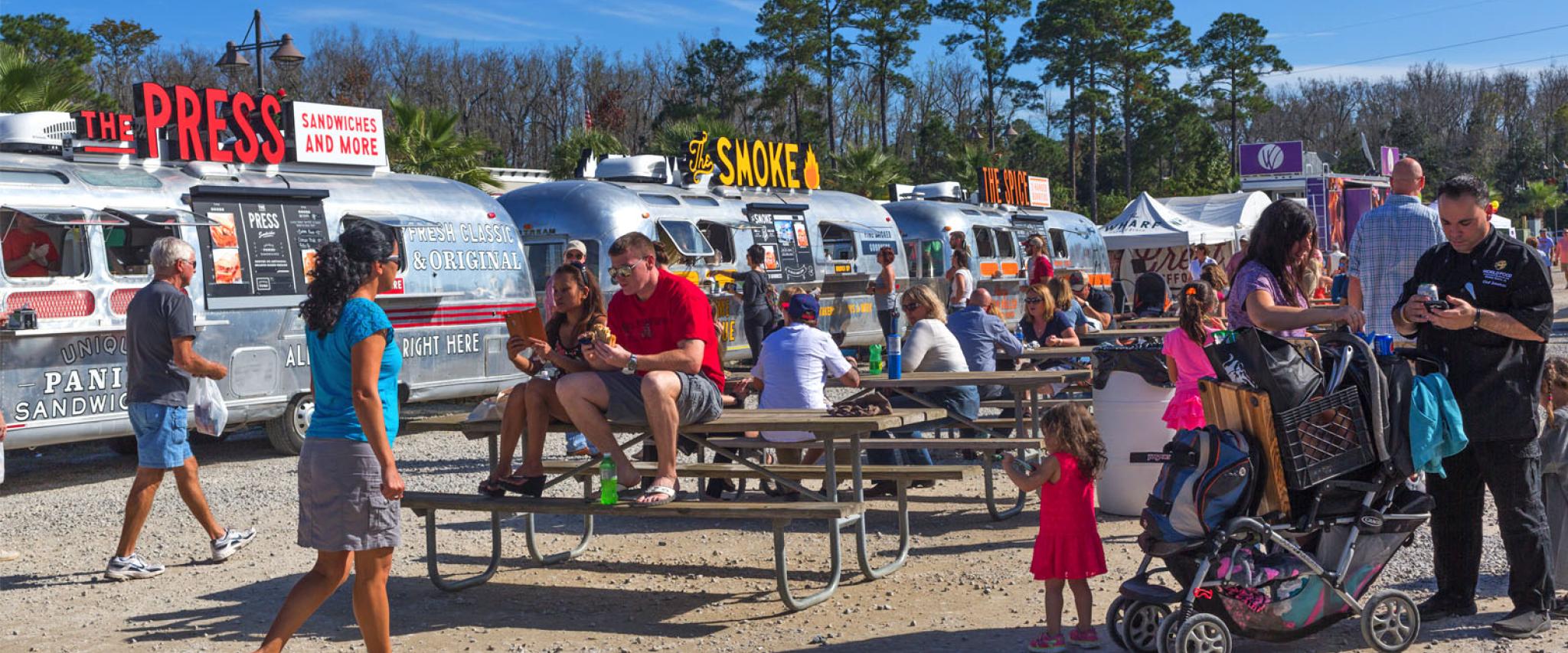 5 Things to Know about the World Food Championships
Make your plans now to attend the 2018 World Food Championships Nov. 9-11 at The Wharf in Orange Beach.
September 25, 2018
The granddaddy of food sport events, World Food Championships showcases mouthwatering cuisine from around the world including barbecue, chili, sandwiches, burgers, desserts, bacon, seafood, steaks and chicken.
5 Things to Know about the 2018 Event
1.) Purse money this year is $300,000 - a bunch of moolah! Amazing home cooks and chefs who are iconic in their fields will be seeking the title of World Food Champion.
2.) The event itself is free, but there are several ticketed activities within the event. There will be more than 1,500 chefs and home cooks battling for bragging rights (along with some cold, hard cash) and you can attend different gatherings from cocktails to tasting and even a crazy popular progressive dinner aboard million-dollar yachts.
3.) The World Food Championship is a tournament-style competition that uses the EAT methodology and a combination of sanctioned and celebrity judging processes. Winners will be chosen across nine categories and those competitors will meet at the Final Table looking to take home the title of World Food Champion!
4.) There are some host accommodations, most of which offer varying degrees of discounts. There is something for every budget so look around a bit before booking lodging.
5.) Want to volunteer? There are several ways and there's a form to fill out on the World Food Championships website. Start here and you can find lots of links that will answer all of your questions.
It's not too early to start making plans to attend the 2018 World Food Championship. The weather in Orange Beach is typically great in early November. A light jacket or sweater may be needed in the evenings, and daytime temps can vary so check the weather prior to packing. Most of all, prepare to be enriched, inspired and wowed by food enthusiasts from near and far. Bon Appetit!