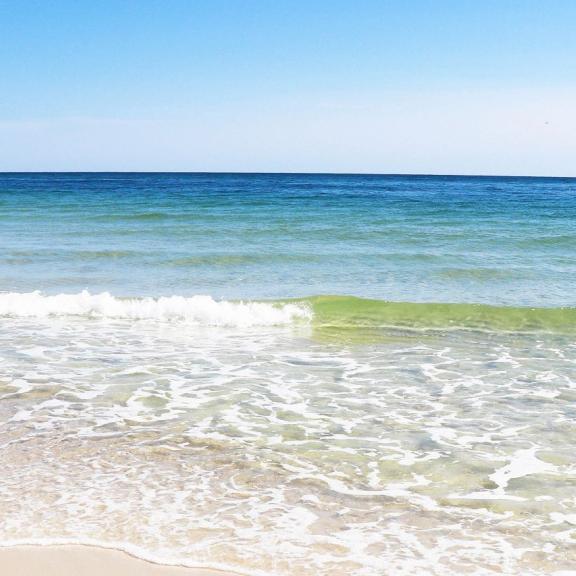 Atlanta to Orange Beach: 7 Roadside Stops You Shouldn't Miss (+ 4 Destination Faves)
We've traveled the highway from Atlanta to Alabama's beaches many times, putting these pristine beaches at the top of our list of favorite family vacation spots.
October 6, 2020
Sometimes we push through with nary a stop for gas. Other times, we take our times and explore – stretching our legs and sampling a bit of Alabama along the way.
If you are interested in spicing up your journey to this "best beach" destination, consider these seven stops along the way. Plus, we've shared a few of our favorites once you get there.
7 Roadside Stops You Can't Miss on Your Road Trip to Orange Beach
4. Where to get your dance on: The Hank Williams Museum
Hank Williams was arguably one of the most significant singers and songwriters of the 20th century – all of that before he died of a heart attack at age 29. The 6,000-square-foot museum holds Hank's 1952 Baby Blue Cadillac in which he made his final journey, along with suits, boots, hats, awards and more. Prep for your visit by watching Ken Burns' documentary, Country Music, before your road trip.
5. Where to sample the wares: Perdido Vineyard
As you head closer to the water you'll pass Perdido Vineyards, featuring wines made from Scuppernong grapes, Muscadine grapes, and Alabama apples. Yes – apples! Enjoy free tastings and a tour, and visit the gift shop to purchase wines and vinegars for your beach cookout.
6. Where to chow down with kids: Derailed Diner
Have an engineer-lover in your family? Derailed Diner is the ideal place to stop for lunch. I know – from the outside it looks like someone dumped some old rail cars in front of a travel stop. Just trust us, though. Whether you have fluffy pancakes in the transportation-themed main dining area…or chicken-fried steak in the dining train car…you can't beat this pit stop.
7. Where to pet a gator: Alligator Alley
You're almost there, but your little ones might still be hankering for a quick stop. Alligator Alley is calling your name. From the viewing platform you can see more than 200 alligators, then take a walk along the boardwalk to see hundreds more. Your ticket includes a gator-holding selfie op, and the chance to feed them if you come during mealtime.
Explore These 4 Destination Favorites Once You're in the Gulf Coast Paradise
3. Where to wet your whistle: Brick and Spoon
Brick and Spoon is one of the area's most beloved casual dining options, with breakfast favorites like French toast sliders or crab cake benedict. Try yummy lunches like a patty melt or blackened shrimp po boy. Seriously, you can't go wrong. But my ultimate favorite? The "build-your-own" Bloody Mary. Pick from more than 50 ingredients like okra, shrimp, bacon…even a deviled egg.
4. Where to forget your diet: Ginny Lane's Bar & Grill
Sometimes, dessert is the most important meal of the day. When your sweet tooth starts talking, head to Ginny Lane's Bar & Grill and order the Lava Cake. When your fork cracks open that warm cake, the ganache starts flowing…heading straight for a mound of cold vanilla ice cream and berries. Oh – I can taste it now. Leave your diet at home and pack your stretchy pants…dinner and dessert are a hit at Ginny Lane.
Don't forget to stop by the Gulf Shores or Orange Beach Welcome Center and chat with the knowledgeable staff about can't-miss activities and restaurants.