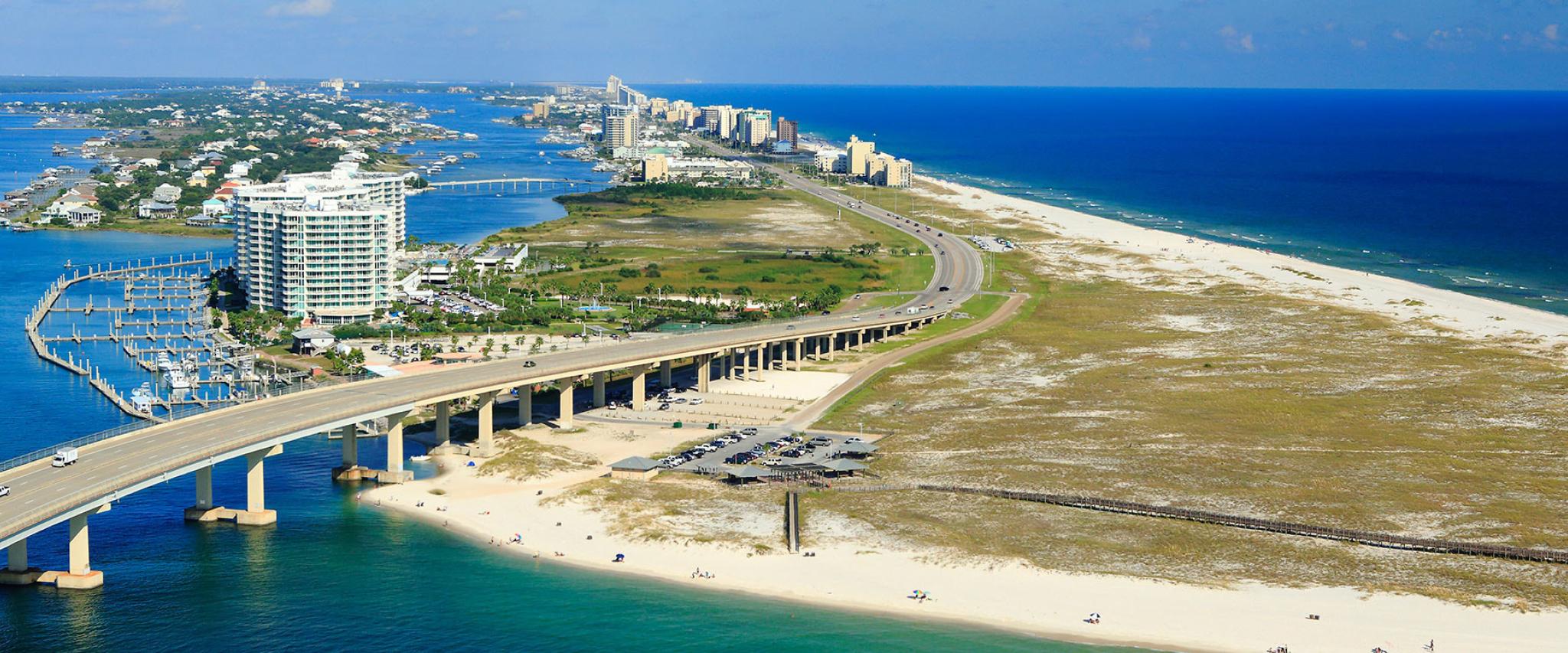 8 Things to Eat, See and Do in Gulf Shores and Orange Beach
Gulf Shores and Orange Beach are beloved vacation destinations.
November 29, 2018
Many visitors have been making the trek southward for years, and they often agree on many things from where to eat to what to see and do. But first-time travelers to the area are sometimes overwhelmed with options. Let us suggest eight things to eat, see and do that vacationers shouldn't miss when spending time in Gulf Shores and Orange Beach.
The Alabama Gulf Coast Zoo is a special place for families to enjoy more than 500 animals and experience an animal encounter with sloths, kangaroos and lemurs. Enjoy unique exhibits and learn about what the animals eat, where they live and more.
The Coastal Arts Center of Orange Beach is a stunning venue well worth visiting for the art displays, gift shop and serene scenery. While here, spend time at the Hot Shop watching glass-blowing artists at work, and enjoying demonstrations at the Clay Studio. Prefer a hands-on opportunity? Take a class such as Make Your Own Glass and you'll return home with a truly unique souvenir and a great story to tell. A cool place that flies under the radar, many folks don't realize such a facility can be found in this beachside community. It also makes for a special rainy-day activity.
The Flora-Bama Lounge & Oyster Bar, straddling the Alabama-Florida state line, is an icon in the area known for the Gulf Coast's "greatest beach party," sensational sunsets, live music and creative cocktails.
The Hugh S. Branyon Backcountry Trail offers awesome hiking/biking trails covering numerous ecosystems. Its excellent system of paved paths goes on for miles offering trail experiences from Gulf Shores to Orange Beach.
Eat at Lucy Buffett's LuLu's for more than a typical dining experience. Track your fish and see where it was caught by scanning a code brought out with your entrée, browse the gift shop, take on the ropes course, and catch some live music. Discover fun activities for the little ones as well as the adults in the group.
Sail Wild Hearts, an Orange Beach business boasting a 53-foot catamaran, offers a fun opportunity to get out on the water. Choose a tour that offers snorkeling, kayaking, swimming, sunset viewing or dolphin watching. Or choose the popular Blue Angels Sail, a once-in-a-lifetime experience where you'll anchor just behind the Pensacola Lighthouse when the Navy's Blue Angels are conducting practice flights (subject to their training schedule).
Hop aboard the Perdido Queen for a dinner cruise leaving Hudson Marina in Orange Beach. Enjoy a gourmet buffet, live music and spectacular sunsets on the water.
You scream, I scream, we all scream for ice cream! The Yard Milkshake Bar offers a delicious treat via specialty milkshakes, hand-dipped cones, edible cookie dough (eight flavors) and so much more! Choose from 28 flavors of ice cream and create an edible masterpiece! Get there early to avoid a long wait. CoastAL Ice Cream Company, Scoops Ice Cream and Matt's Homemade Ice Cream also offer yummy selections that cater to the ice cream lovers. For more sweet treats, visit our dessert directory.