Off the Beaten Path with Alabama's Coastal Birding Trail
This is part three in a series of three blogs on birdwatching on the Alabama Gulf Coast.
October 18, 2020
Birdwatching along the Gulf Coast of Alabama offers countless opportunities to see hundreds of species of birds in marshy, wooded and waterfront settings. And, if you're new to birding, it takes very little to get started: binoculars, a field guide and comfy shoes.
The Alabama Coastal Birding Trail in Gulf Shores and Orange Beach boasts six birding loops throughout Mobile and Baldwin counties totaling more than 200 miles of prime sites. 
When you're on the hunt for the perfect piece of paradise to watch our feathered friends, consider these three, off-the-beaten-path places perfect for birders.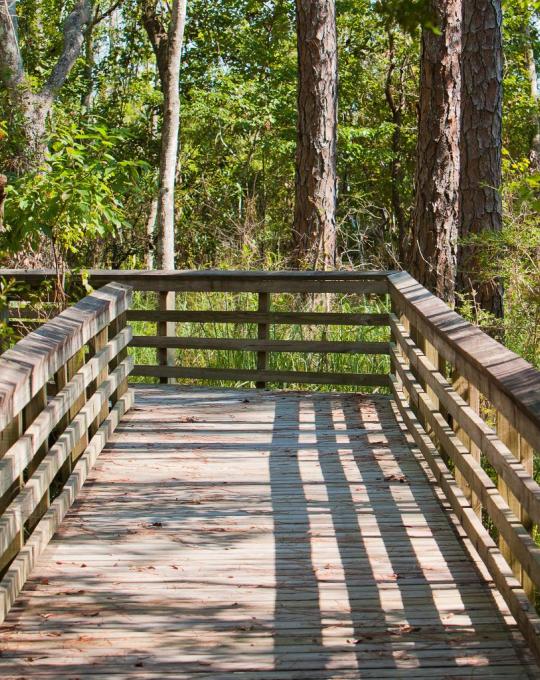 Weeks Bay National Estuarine Research Reserve
In nearby Fairhope, Alabama, the Weeks Bay Estuarine Research Reserve public research and education facility covers some 9,000 acres of protected habitats bordering Weeks Bay and Fish and Magnolia Rivers. Complete with an interpretive center, indoor displays, live animals and forested boardwalk nature trails, the Reserve is part of a national network of coastal reserves established as living laboratories for long-term research projects. Well-known for birdwatching, Weeks Bay also participates in the annual Alabama Coastal BirdFest held during the first week of October. A festival of sorts, BirdFest is a great way to see and learn about birds in the area as well as their habitats with no previous birding experience required.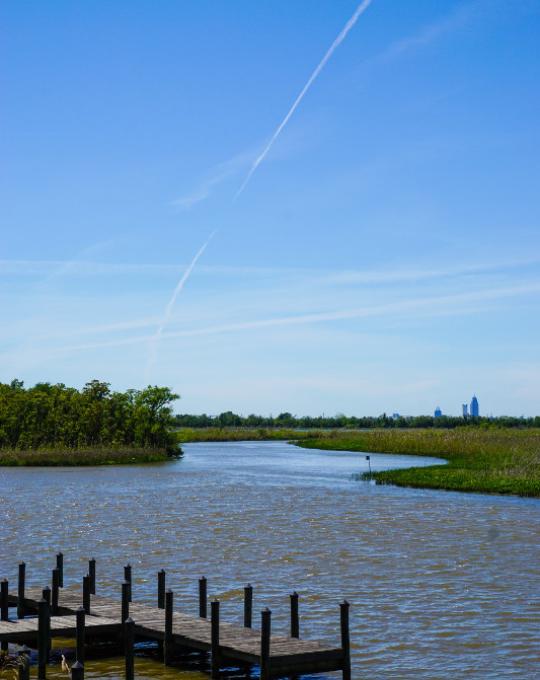 Meaher State Park
The Mobile Delta wetlands (Spanish Fort to be exact) is where you'll discover Meaher State Park. With everything visitors need for day-use or camping, there are a plethora of things to do in the 1,327-acre park including a self-guided walk on two nature trails with a lovely view of the Mobile Delta. Birders can expect to see herons, red-tailed hawks, egrets and even bald eagles. It's a great place to bring the kids and get them hooked on searching for different birds and looking them up in a field guide.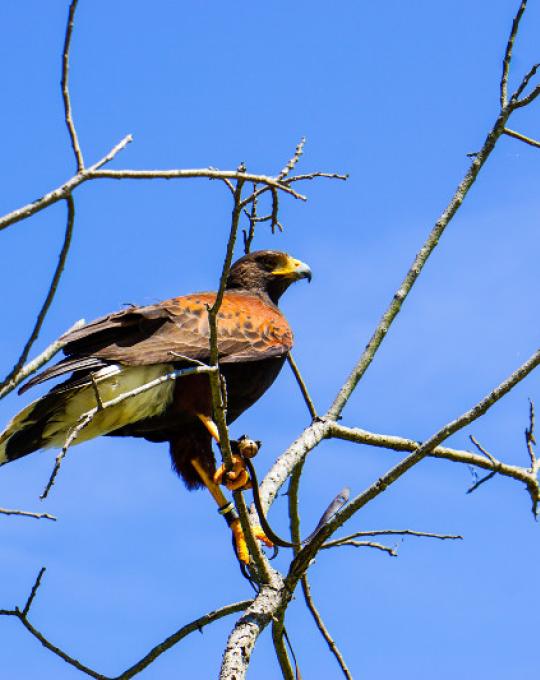 Graham Creek Nature Preserve
Home to boundless plant and wildlife species, 500-acre Graham Creek Nature Preserve in Foley, offers passive recreation opportunities including educational programs. The preserve also features a handicap accessible boardwalk. There are lots of trees and trails, and many pet-friendly areas with multiple walking and hiking trails. Enjoy the interpretive center, and don't miss the chance for birdwatching. Check with the preserve during your trip for the latest events, including Feathered Friends Day and eco-educational activities.
Fall and spring along the Gulf Coast of Alabama provide ideal opportunities for birdwatching. Learn more about this popular hobby and pack your binoculars for your next beach vacation and be sure to visit the Alabama Coastal Birding Trail in Gulf Shores and Orange Beach. Book a place to stay nearby!