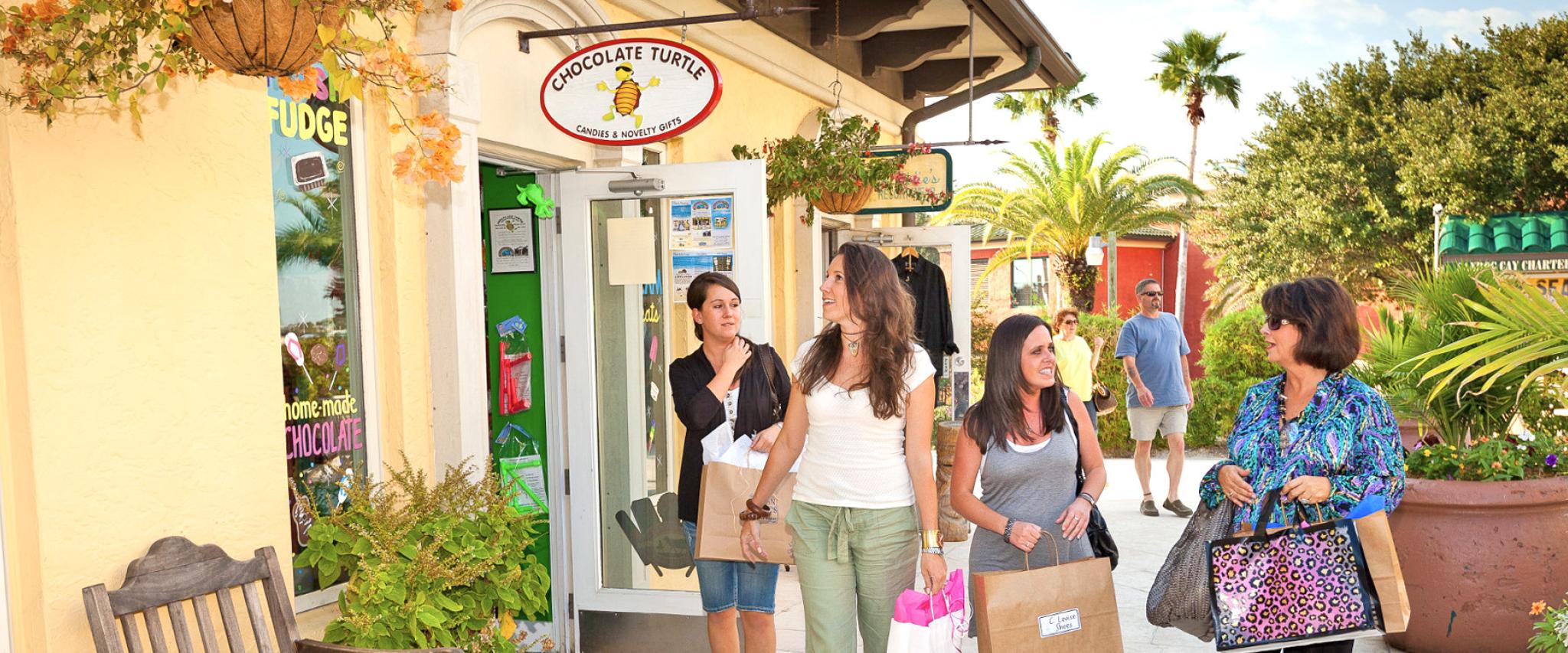 6 Crazy-Fun Things to Do on a Girls Weekend This Fall
Fall is fast approaching, and with it comes to mind the sweet smell of pumpkin spice lattes, the bright orange hue of falling leaves, and...beach weekends with the girls?
September 19, 2019
Absolutely! Fall is actually one of the best times to visit Alabama's beaches. The temperatures are mild, beaches are wide open and lodging prices are dropping. It's the perfect time for you and your besties to head to Gulf Shores and Orange Beach to rejuvenate yourselves.
A weekend may not seem like much, but the Alabama Gulf Coast offers the perfect combination of rest and activities for you and your girls to recharge, relax and reconnect. Check out six fun things to do during your fall beach getaway.
Sample Exotic Wines and Fare At Sunset Cork Room
Sunset Cork Room is the perfect space for a girlfriend's night out. This charming spot offers unique wines from exotic locations all over the world that pair perfectly with their local, organic fare - just ask your friendly server for suggestions. Schedule a stop for Wine Pairing Wednesdays and experience a guided tour of fine wines and delicious finger foods.
Test Your Thinking Skills With A Challenging Escape Room
For a more exciting and challenging adventure, consider trying the Espionage At Mobile Point Escape Room. Located at historic Fort Morgan, you and your friends will be immersed in an interactive game where you act as captured soldiers during the Civil War. Your goal? To determine the confederate strategy and escape your confinement within the hour. Your group is sure to celebrate your successes and laugh at your failures as you work through clues and activities to complete your mission.
Party At The Famous Flora-Bama
If you're looking for some fun nightlife, you've got to head over to the famous Flora-Bama Lounge & Oyster Bar. Located on the Alabama-Florida line, this iconic beachfront bar and restaurant is a favorite for locals and visitors alike. They have live music on multiple stages 365 days a year, craft cocktails and mouth watering bar fare – perfect for late-night snacking. You and your girls can jive your cares away on the dance floor or reminisce about the old days over drinks. Just make sure to try their signature Bushwhacker before you go. Because who doesn't love rum and ice cream?
Create Your Own Spa Package To Enjoy Right From Home
Stay rejuvenated long after your trip. High Cotton Bath Company offers the ideal solution with its Bath Boldy Signature Experience. You and your girlfriends will create your own luxurious bath and body products to take home and pamper yourself. All of the ingredients are chemical-free and guaranteed safe for all skin types. The perfect souvenir? We think so!
Shop Til' You Drop
Retail therapy? Coming right up! What girls getaway is complete without a shopping trip? Find unique items at boutiques or hop over to one of several shopping districts for convenient all-in-one trips. Check out The Wharf, Pelican Place, SanRoc Cay and even Tanger Outlet Center in nearby Foley.  No matter what you're looking for, you're sure to find what you need while shopping the day away with your girlfriends. (We're sure you'll also find things you don't need, but go ahead and indulge. We promise not to tell.) Don't forget to refuel with lunch and cocktails, too.
Beachin' with the Besties
Of course, you can't forget to schedule plenty of beach and balcony time. Nothing beats toasting old friendships and new ones over the sound of waves and a great glass of wine. Say "cheers," tell stories and laugh till it hurts. Sink your toes in the sand and bring a cooler along with you. Pack it with chilled fruit, cheese and maybe even some wine singles! (Leave the glass bottles at home, though.)
Gather your best girlfriends and browse the fall specials for lodging and attractions. Treat yourself!