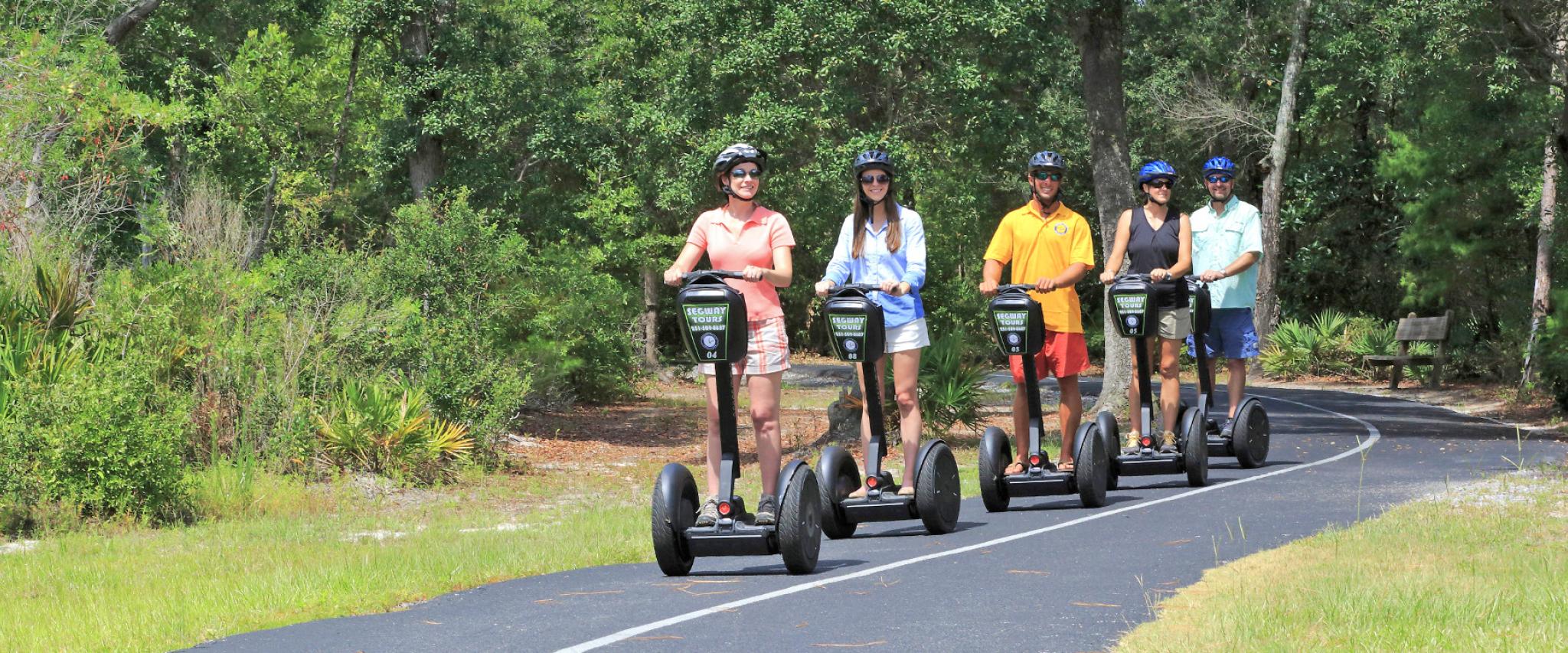 Fun Things to Know about a Segway Tour
You've biked the backcountry trails, now try another two-wheeled mode of transportation and enjoy an additional, unique way to have fun on the other side of the beach.
May 1, 2019
Coastal Segway Adventures offers two-hour guided Segway tours through the backcountry trails with certified operators who will make sure you are comfortable and safe while learning to operate your new ride. Typically, folks will feel comfortable enough to ride after 10-20 minutes of instruction.
You'll need a reservation (groups of more than six should call 48 hours in advance) and be sure to wear closed-toed shoes. You must be at least 12 years old to participate and riders under the age of 19 must have an adult sign for them. Other restrictions include a weight limit of 265 pounds. Waivers can be downloaded on the website and brought with you the day of the tour to save time.  
Perhaps you're interested in trying out a Segway, but think a two-hour tour may be too long to stand or ride. The 30-minute training session may be just the ticket for you! Guests will receive instructions from the tour guide as well as riding time in a controlled setting.
What You'll See on a Segway Tour
Enjoy the beautiful forests, glistening lakes, swamps and plants while viewing coastal wildlife ranging from alligators, bobcats, eagles, tortoises, foxes, butterflies and more. The trails, which meander through the Gulf State Park, offer a unique opportunity to see different ecosystems that make up the backcountry trail system.  
Browse more outdoor activities to add to your beach bucket list and get ready for a vacation to remember!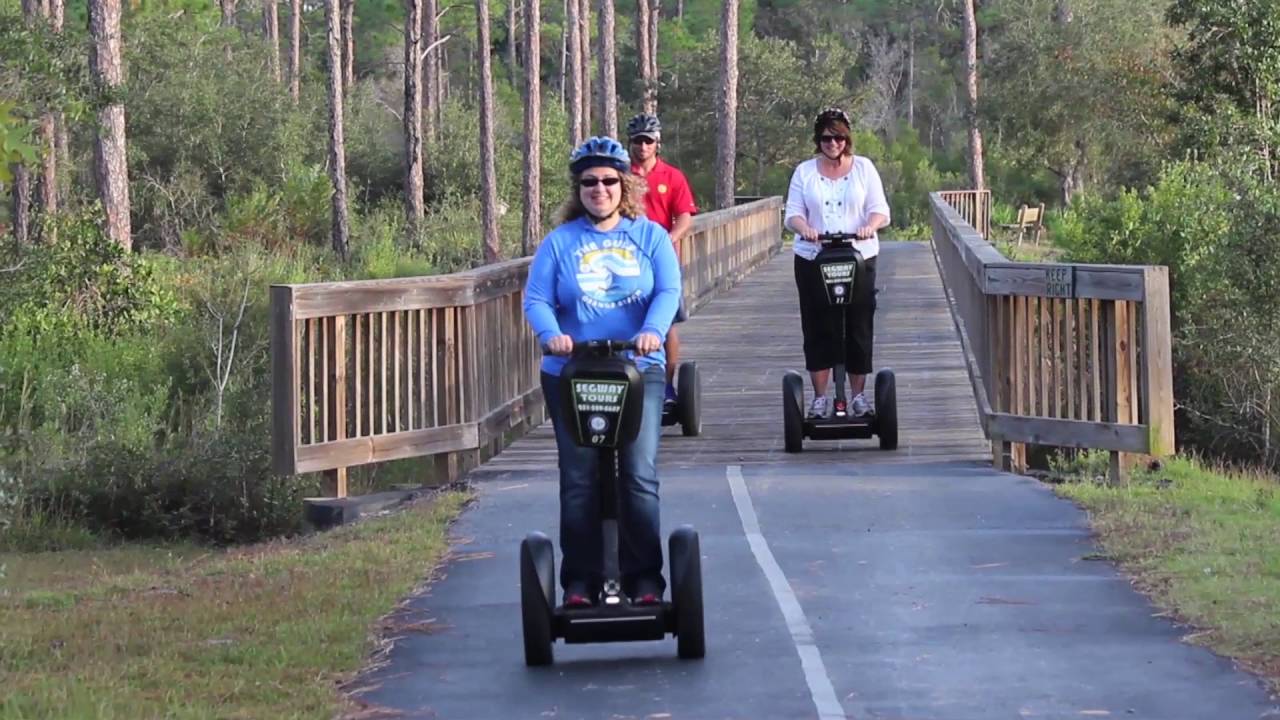 Segway Tours in Gulf Shores and Orange Beach, AL