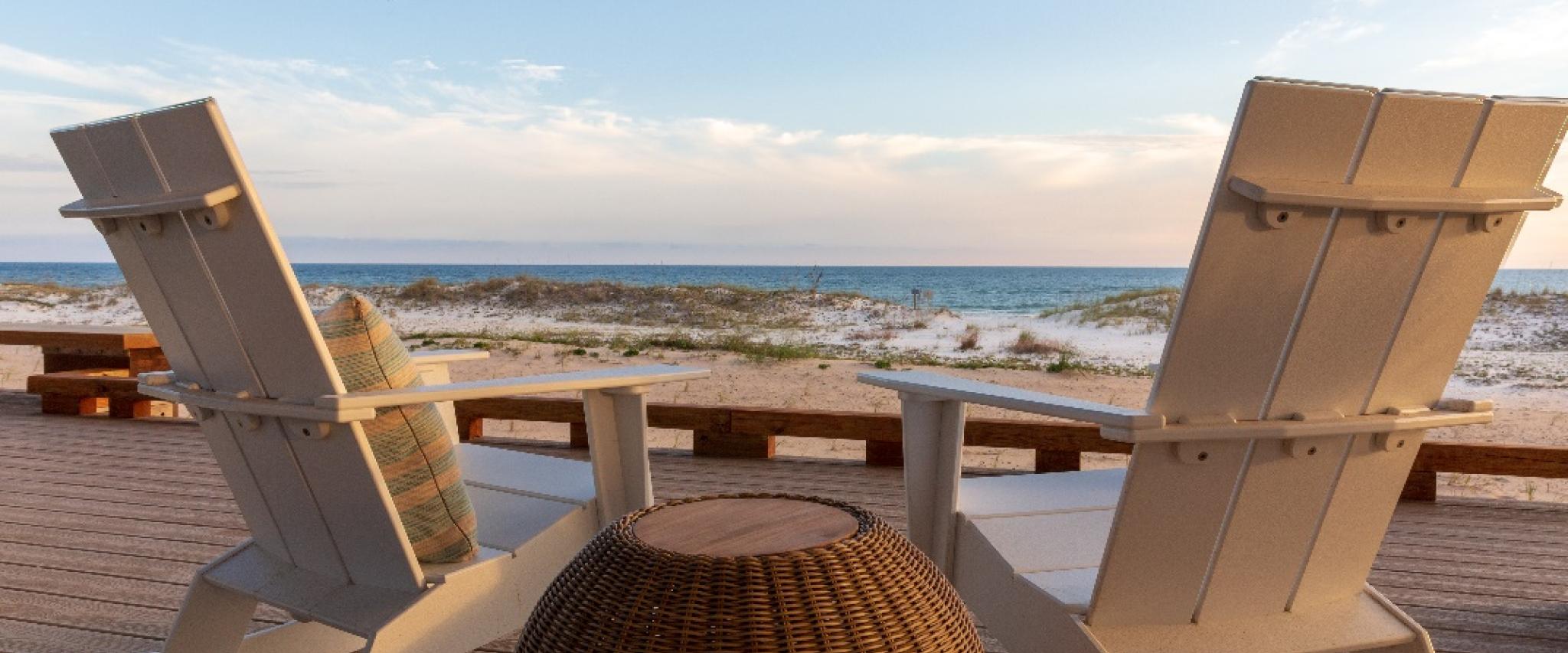 Plan a BIG Meeting While Leaving a SMALL Footprint
Check out these sustainable venues in Gulf Shores, Alabama.
February 14, 2020
To secure a great meeting venue with a focus on reducing your carbon footprint, The Lodge at Gulf State Park and the Safari Club are exciting, newer options in Gulf Shores and Orange Beach. With ecotourism and the Leave Only Footprints initiative playing a vital role in commerce and development in the area, these two establishments stand out above the rest in being green and eco-friendly. 
Known for hosting big events with small footprints, The Lodge at Gulf State Park, A Hilton Hotel provides a welcoming place for the entire group. Offering onsite restaurants, private dining areas, a coffee and wine bar and 40,000 square feet of indoor and outdoor space, this property can handle any number of guests you plan to invite to your event. They will even guide you to eco-friendly team-building opportunities if you wish. 
The Lodge's central focus is to connect its guests with the outdoors and offer an active-lifestyle environment. Plus, it boasts stunning views of the Gulf of Mexico and its sugar-white sand to dip your toes in after a long day at work. For quick information about how to book your group's stay at The Lodge at Gulf State Park, reach out to our local CVB's sales team.
For a one-of-a-kind dining experience, Safari Club at the new Alabama Gulf Coast Zoo offers a cultural twist for its guests. Located north of the island in Gulf Shores, this restaurant is the first "Green Certified" restaurant in Alabama. Welcoming its visitors with vibrant colors and African animal-themed décor, the building was designed to create the feeling that you are dining on a safari! 
The entire operation is eco-friendly and sustainable. Guests dine at wooden tables that were built from the trees on the property, providing a true connection with the outdoors while sitting inside. The menu offers a variety of foods, including a vegan and vegetarian menu created from plants grown in the onsite garden.
When booking your eco-friendly meeting at these unique venues, let the pros at our local CVB help you create a successful event.