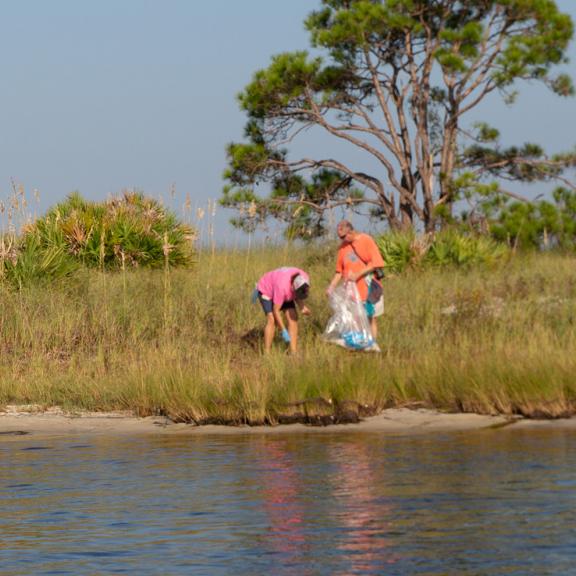 Promote Corporate Social Responsibility at Your Next Meeting
In today's workforce, employees place a premium on working for a business that prioritizes corporate social responsibility.
February 21, 2020
Gulf Shores and Orange Beach offer a number of outreach programs and volunteer opportunities that allow you and your team to make a difference. Check out the following ideas to bring your team closer together while helping the community!
Try the Animal Enrichment Program at the Alabama Gulf Coast Zoo. This one is for the animal lovers! Arrange for your team to join a zookeeper and discover how a variety of animals at the Alabama Gulf Coast Zoo are cared for. Your team will get to create an enrichment item for some of the zoo's residents, such as tigers, parrots or monkeys, then watch as the item is introduced into the animals' environment. This experience will allow your team to connect more deeply with the animals and may inspire them to participate in related conservation efforts.
Spend an afternoon cleaning the beach. Create an outlet for team bonding with little or no cost to your organization. Schedule an afternoon for your team to meet at the beach. Break into groups and give each group a trash bag as well as gloves for each member. Send them to several locations to collect trash and debris. Make it a competition with prizes for most items collected or the first group to fill the bag!
Host a canned food drive. Help the underserved local community by asking your attendees to bring canned goods to your meeting. You may even wish to offer an incentive to build energy and excitement. When your event is over, deliver the collected items to a local organization, such as the Christian Service Center.
Volunteering not only leaves the community better than you found it, it also improves your team's relationships. For more information on how to get involved or to book a team activity, contact our sales team.