July 17, 2022
Family-friendly Gulf Shores and Orange Beach might not be the first place you'd consider for a microbrewery business, but when a family with deep roots in the area makes a great brew, the whole thing makes sense.
Pulling into the parking lot, I could tell that the Shamburgers put a lot of thought into creating a family-friendly, low-key beach vibe at the brewery. The building's pale brick exterior – with a beachy colored sign, swings hanging from old tree branches and games in the yard – invites guests to come and stay awhile.
Once inside, I was pleasantly surprised to find the beach vibe continues — with a decor home-brew fans adore. Loads of windows, pale walls and a wide-open design suit this beachfront town perfectly. Industrial notes, like the one-of-a-kind bar top made from locally sourced wood, the massive fireplace and the tables throughout the space complement the airy feel without overpowering it.
It's true, I toured Big Beach Brewing even though I don't like beer! But the story of this place was compelling. Ryan never flinched – he was up for the challenge of finding the one brew I'd enjoy. He prepared a flight of pale ales, which most non-beer drinkers seem to enjoy. They weren't for me — not because they're bad, but because they had "the flavor" I just don't like in beer.
Ryan was undaunted. He asked me to explain what I didn't care for, and I described the grassy taste. He chuckled and suggested I try a less hoppy beer. He poured a glass of a darker ale, the Small Town Brown. I suggested a small taste, but he poured a full glass. Confident guy!
Small Town Brown has more malt, with hints of chocolate and toffee, and…well…it's spectacular! A wonderful beer. Ale, really. Smooth with no hoppy taste. Perfect for sipping after a long day at the beach.
Big Beach Brewing nailed it. The design is spot-on for the neighborhood. Go for the beer, but stay for the fun. Watch games on the big screen TVs, play games out front, hang out on the upper deck or relax by the fireplace. Take the kids and order dinner from nearby restaurants. Beach meets brew — and the result is fabulous!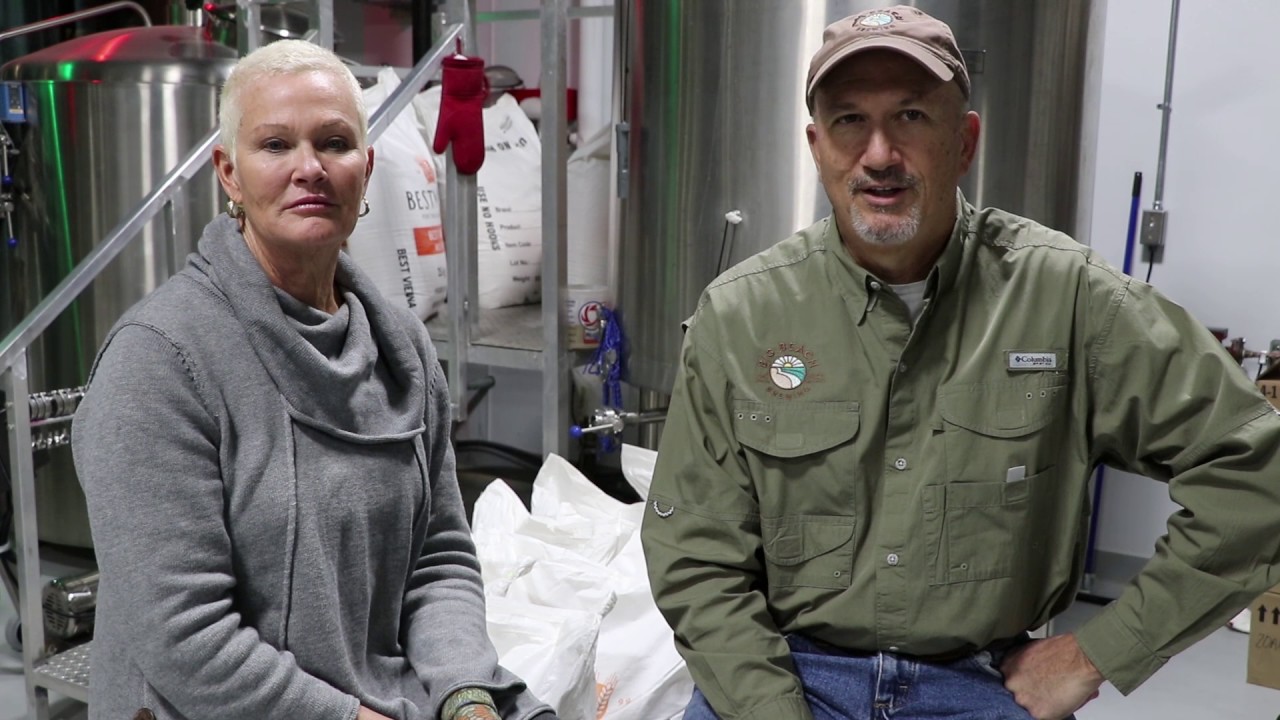 Jim & Julie Shamburger: This is OUR Gulf Shores and Orange Beach