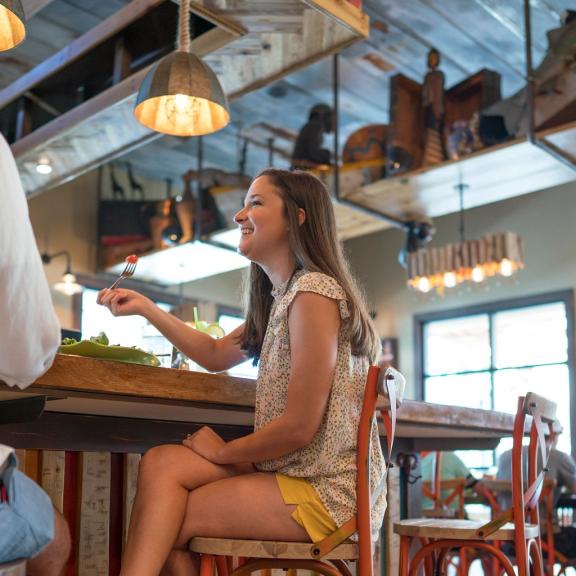 5 Vegan-Friendly Restaurants
Gulf Shores and Orange Beach
September 19, 2022
Alabama's beaches are known for serving fresh seafood straight from the Gulf. However, fish, oysters, and shrimp aren't the only delicious options you'll find on the menus here. Many local restaurants along the Gulf Coast offer fabulous vegan meals. Here are a handful of the best places in Gulf Shores and Orange Beach that are vegan-friendly. ​
2. Picnic Beach
Cute, quaint, and delicious, Picnic Beach in Gulf Shores is a perfect spot for vegans and meat eaters alike. The casual picnic-themed restaurant is right off the beach and offers a variety of menu items, including charred cauliflower, acai bowls, smoothies, juices, and Beyond burgers and brats. They even have vegan spicy mayo and cheese, so you can flavor your meal just as you like. Picnic Beach's picturesque outdoor seating, board games, and fantastic menu make this a must-stop for those on the hunt for vegan meals.
4. The Southern Grind
The Southern Grind, located at The Wharf and at Indigo Hotel in Orange Beach, offers several vegan options for both breakfast and lunch/dinner. For breakfast, treat yourself to avocado toast and oatmeal, then at lunch, try the plant-based burger, a veggie wrap, or one of the various salads they can make vegan-friendly. You can even ask the staff for vegan recommendations, and they will be happy to help find something for you.