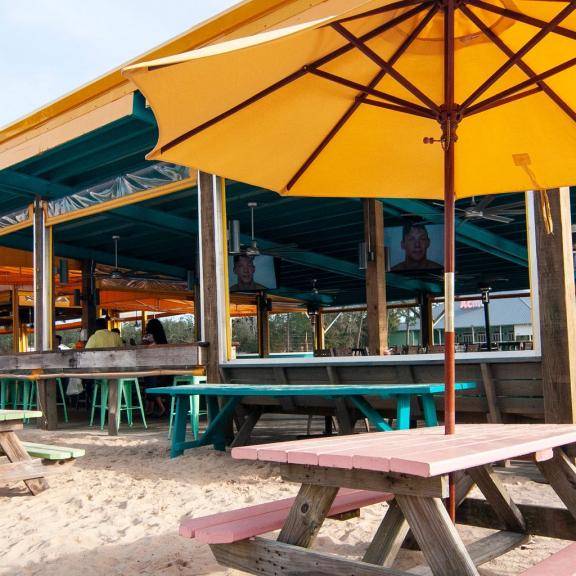 8 Vegan-Friendly Restaurants
In Gulf Shores and Orange Beach
August 30, 2023
Alabama's beaches are known for serving fresh seafood straight from the Gulf. However, fish, oysters, and shrimp aren't the only delicious options on the menus here. Many local restaurants along the Gulf Coast offer fabulous vegan meals. Here are a handful of the best places in Gulf Shores and Orange Beach that are vegan-friendly. ​
2. Soul Bowlz
Soul Bowlz in Gulf Shores is an excellent place for those looking for a healthy place to grab a bite. Start your day with a smoothie, or stop by midday for a refreshing snack. They serve smoothie bowls made from acai, pitaya, and other bases, and almost all the toppings are vegan. If you need an energy boost, don't hesitate to stop by Soul Bowlz.
4. The Southern Grind
The Southern Grind, located at The Wharf and Indigo Hotel, offers several vegan breakfast and lunch/dinner options. For breakfast, treat yourself to avocado toast and oatmeal, then at lunch, try the plant-based burger, a veggie wrap, or one of the various salads they can make vegan-friendly. You can even ask the staff for vegan recommendations; they will be happy to help you find something.
6. Burro Azul
Head to Burro Azul for amazing margaritas and Mexican cuisine. Start your meal with an order of fresh guacamole or salsa. Then, try the veggie burrito, which includes black beans, street corn, guacamole, shredded napa cabbage, and rice. You can also order the veggie tacos with no crema to make them vegan-friendly.
8. Pete's Ice Cream & Donuts
If you're in the mood for dessert, visit Pete's Ice Cream & Donuts in Orange Beach. In addition to its rotating selection of ice cream and hot donuts, Pete's also offers sorbet. This sweet spot uses fruit and sugar to make its cold treats fresh daily. Grab a cone or cup, and enjoy!
We hope this guide helps you stay full while visiting Alabama's beaches! You can also view the menus for these restaurants on their websites.