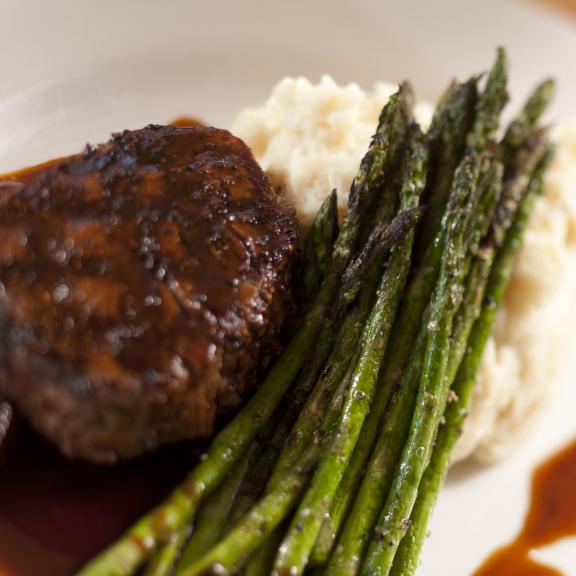 5 Fantastic Steaks
In Gulf Shores & Orange Beach
September 11, 2023
The Alabama Gulf Coast is known for superb seafood, but that's not the only type of food our restaurants can prepare and plate to perfection. There are great burgers, pastas, barbecue platters, and more, crafted with culinary finesse in kitchens across the area. Of course, you can't have a full menu without a selection of juicy steaks — and you can find some write-home-about-worthy steaks in our area. If you want to add turf to your surf, check out these five steaks you must eat to believe. 
2. Carver's Steakhouse Specialties
Succulent steaks are the specialty at Carver's Steakhouse in Orange Beach, and they go the extra mile to make sure every cut is melt-in-your-mouth magnificent. All their steaks are made of high-quality American Angus beef and seared over a wood fire for full-bodied flavor. Even the most avid steak connoisseurs will surely find a delicious cut, with various choices from sirloins and ribeyes to porterhouses and New York strips.
4. The Voyagers Variety
For a memorable dining experience, visit Voyagers, as this restaurant offers superb steaks in an elegant atmosphere for fine dining full of flavor. From tenderloins and chops to ribeyes and filet mignon, all their steaks are dry-aged for at least 35 days and broiled to glistening perfection. Once you've chosen your cut, top it with a fantastic list of add-ons like house-made sauces and crowns crafted from buttery lobster tails, crispy bacon, or juicy Gulf shrimp.