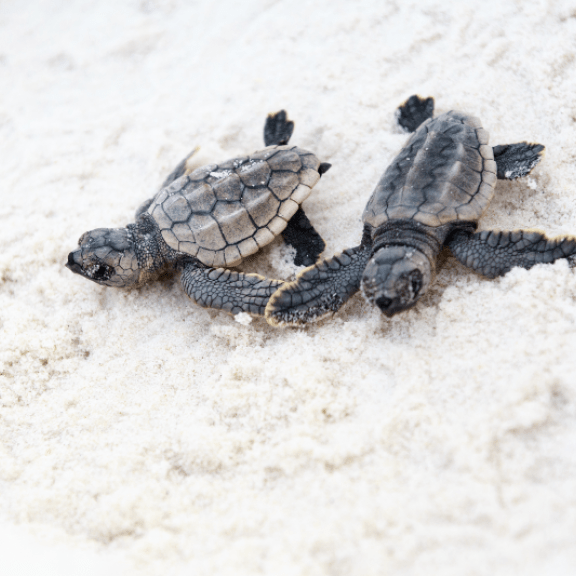 Lessons in Marine Life
Gulf Shores & Orange Beach
September 27, 2021
There's a whole new world waiting to be discovered underneath the turquoise waters of the Gulf of Mexico, the back bays, and the lagoons of Alabama's beaches. With so much life teeming below the surface, the sandy shores of Alabama's Gulf Coast offer plenty of opportunities for kiddos to learn and explore.
Once you experience marine life by land, embark on a dolphin and nature cruise to learn about the area's marine life by the water. Some guides offer an informative look into the life of local dolphin pods and the native flora and fauna that call the Gulf Coast home.
The 5 Rivers Delta Resource Center is another stop to add to your homeschool lesson plan. It's your gateway to Alabama's largest national natural landmark and the second-largest river delta in America. Students can learn about water stewardship, woods and wetlands, as well as the 126 species of fish and 500 species of plants that make up the delta.
Combine a family vacation with a host of learning opportunities. A trip to the beach to study marine life is a great way to keep your homeschoolers excited about learning.