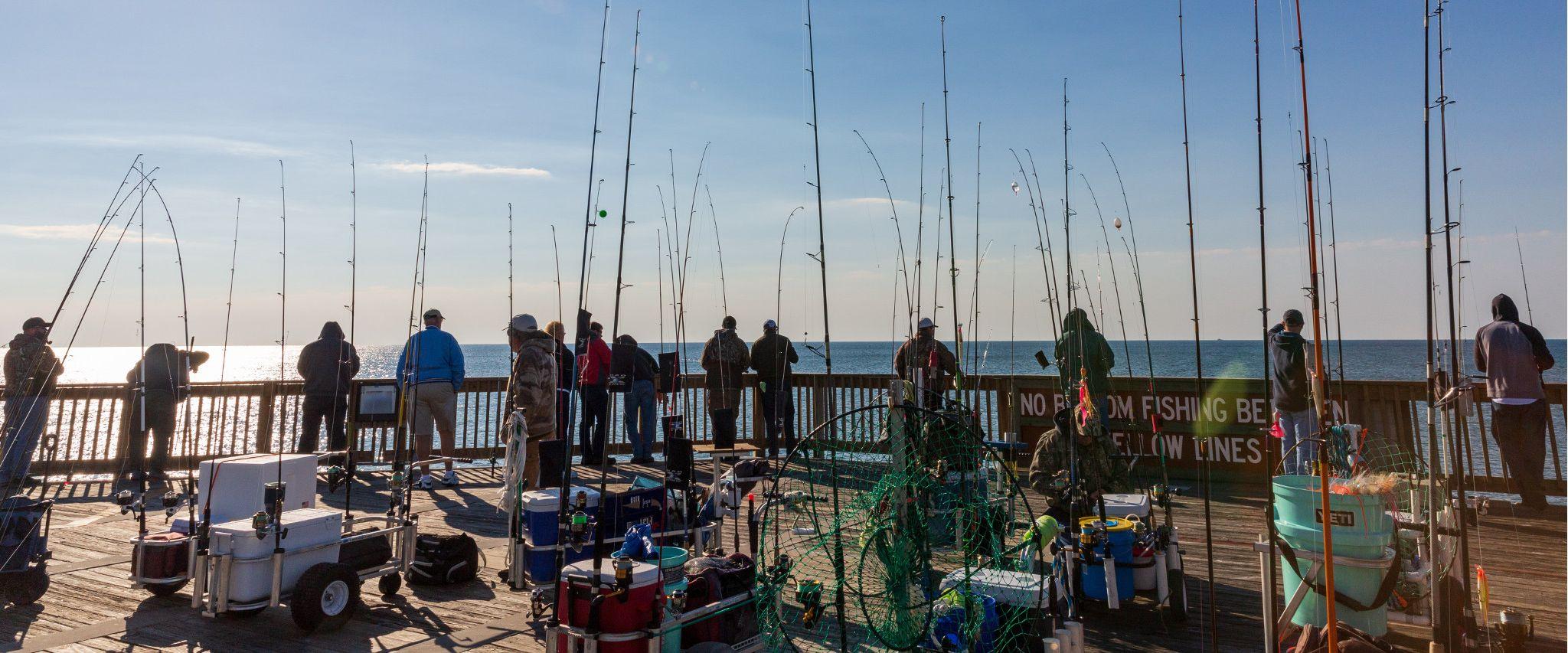 Top Christmas Gifts for the Fishing Fanatic in Your Life
Anybody with serious anglers in the family knows how difficult it is to find the right Christmas gifts to put under the tree.
November 18, 2019
Many times, those searching for fishing-related gifts will first think about rods and reels, but John Giannini of J&M Tackle in Orange Beach advises against those choices.
"I don't recommend rods and reels unless you're specifically told what someone wants," Giannini said. "What you or a salesman might think is a great rod and reel, it may not fit the needs for the person actually using it."
Giannini advises his customers searching for Christmas gifts to focus on fishing accessories like fishing pliers,  knives or carts for either pier or surf fishing. He said pier carts come in three sizes with several different tire options.
 "I always tell people the best gifts are the ones that people won't buy for themselves, but they would love to have," he said. "One of our big gift items is a pier cart and surf tires. If they already have a pier cart with black tires, those are designed to be used on hard surfaces, not sand. If they also like to surf fish, you can get the orange tires in a kit that will fit on your existing cart.
"I can't tell how many times people come in and look at the balloon tires that float great over the sand, but they say they don't want to spend $150 for a set of balloon tires. If they are given a set of tires, they come back and say they wish they had gotten a set a long time ago. They just make surf fishing so much easier. 
"And everybody can use a good set of pliers. Everybody can use another knife, whether it's for cutting bait or filleting fish."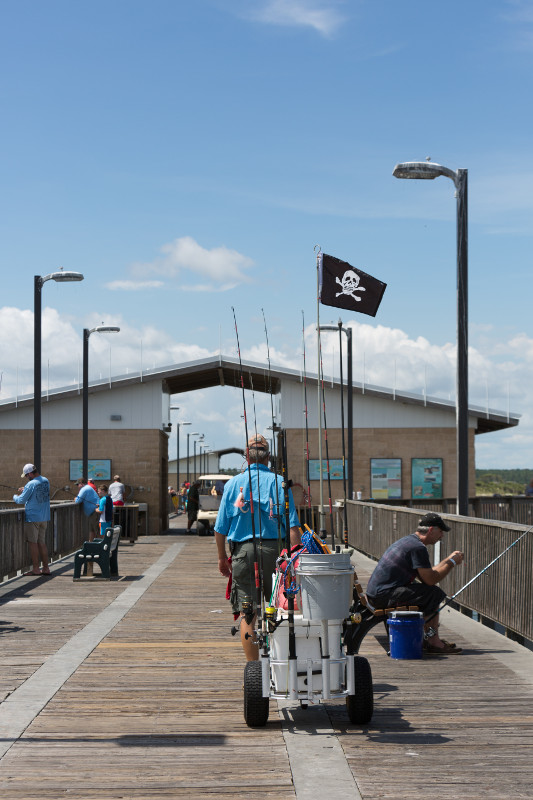 Other popular items for gift buyers at J&M are foam blocks with holes strategically drilled for the rod butts so rods can be stored upright instead of leaning in a corner, which Giannini, a custom rod builder, says is bad for the rods.
"These blocks hold a dozen rods and they're easy to move," he said. "Now your rods are not all bundled up and jumbled up. And the blocks are easy to clean around because you can move the whole block while the rods are still in it. We've got a dozen of them in use around the store at any given time because they are cheap and handy as heck."
The Gulf Shores and Orange Beach area is blessed with bait shops and tackle stores with knowledgeable people who can help you when you're stumped about what to get the angler in your family
Order a fishing brochure to help plan your next fishing adventure on Alabama's beaches.