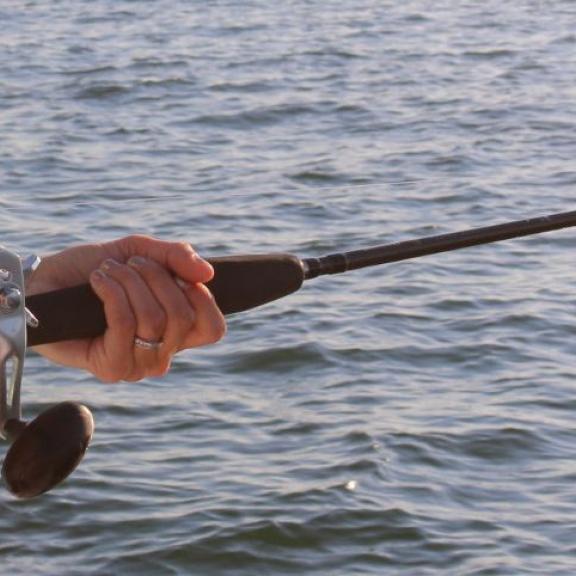 Fishing is Only for the Guys - This and Other Travel Myths Debunked
There are a lot of misconceptions about beach vacations. We're here to debunk those myths!
August 5, 2020
The internet has changed the way we travel and plan our vacations. That has its pros and cons. Travelers are much more informed about where we want to go, what we want to see, and how we're are going to get there. However, we forget that just because this information is online, doesn't always make it true. There are some common misconceptions about travel, beach travel, that we need to stop believing in.
Here are 6 of the more common travel myths travelers hold to be true and why they are wrong.
Myth: Fishing is only for the guys
Reality: The sport isn't the old boys club you may think it is. More than one in three people who fish are women. I'm one of them and had my first charter fishing trip off the shores of Orange Beach.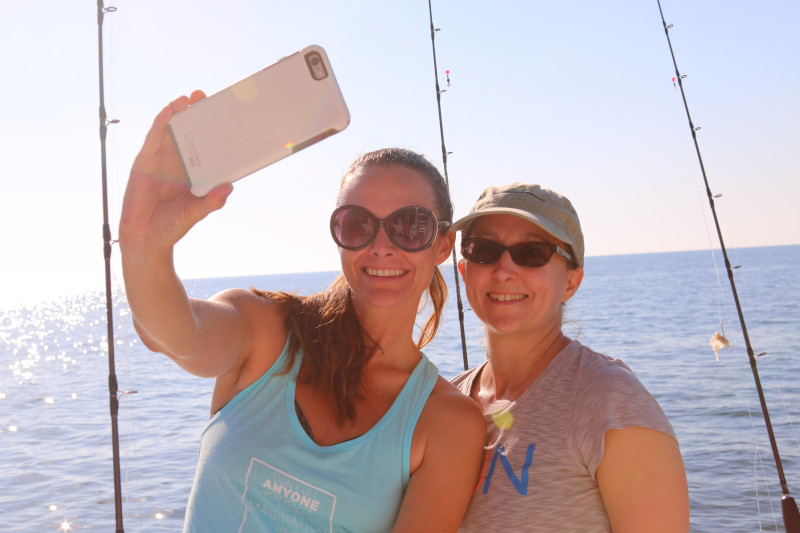 There are so many places to go fishing in Gulf Shores and Orange Beach. You can cast your line inland, from the beach, off the pier or head out into the Gulf. If you are new to saltwater fishing, the Gulf State Park Nature Center's Angler Academy is the perfect way to get started. This new Signature Experience takes you out onto the Gulf State Park Pier to learn about gear, casting, fishing rules and more. 
My first Orange Beach fishing trip was an all-female group that spent half the day catching red snapper, mahi-mahi, and amberjack. I remember that day well as the water was completely calm, the sun was shining, and we were hooking fish as soon as the hook hit the water. It was relaxing and exhilarating all at the same time. 
When you book a charter trip, the Captain supplies your fishing license, bait and gear. They also know where the best places to fish are and take you out to them. Find local fishing charters for your next trip. If you want to stay inland another option is kayak fishing with Whistlin' Waters. They supply all the equipment and get you fishing for redfish and speckled trout for only $150.
Myth: The Beach is Just a Summer Destination
Reality: Summer months bring the most people to Alabama beaches, but you can enjoy a trip to these sandy shores year-round. 
From Labor Day to Thanksgiving, the warm Gulf water is perfect for water recreation. Land temperatures are still in the 80˚s, too. Fall, winter and spring months (the shoulder seasons) are wonderful times to visit. There are fewer crowds, temperatures are not quite as hot, and hotel rates are lower. During winter months, visitors enjoy temperatures in the mid 60˚s. 
Myth: A Trip to the Beach is Too Expensive
Reality: Travel can be expensive. Visitors find accommodations and experiences here across every price point. You can go luxe or budget. That decision is completely up to you. If you are seeking more budget-friendly options, there are countless ways to keep costs down. 
Three of the largest vacation spends include food, transportation and lodging. For lodging and airfare, make your reward accounts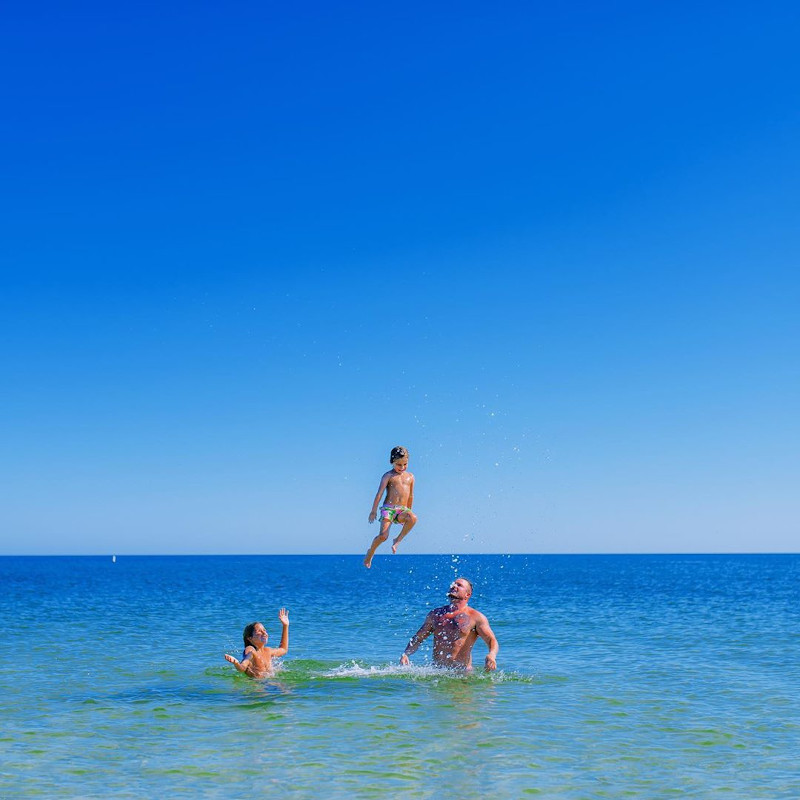 work for you. Cash in your hotel reward nights or watch for member-only rates. Do the same with airlines' frequent flier programs. Also, investigate special airline programs like Frontier's Discount Den Travel Club that offers children fly free with a paid adult or Southwest's free companion ticket.
Gulf Shores and Orange Beach offers a wide variety of lodging options from tent and RV camping in Gulf State Park (check out their new Eagle Cottages) to large condominiums or hotels. You can find an option that meets your needs and fits within your budget. Another tip to save money is to rent a condo with another family and split the cost. It is not only more cost-effective, but it also provides a kitchen to cook meals, and the opportunity to share experiences with friends or family. Don't forget you can browse these Special Offers to find lodging deals, too. 
Myth: A Family Vacation is ONLY for the Kids
Reality: Everyone needs a vacation, that includes the adults. Yes, there is a lot of talk about taking the kids here or there and keeping the children entertained. But when all is said and done, a family vacation is about getting away from daily life, reconnecting with your family and having fun. You can do that at any age. 
On your next trip to Gulf Shores, Orange Beach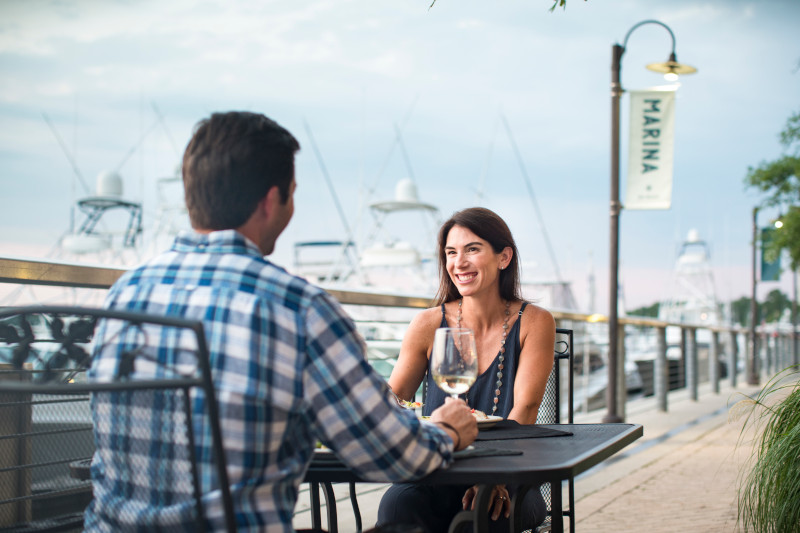 and Fort Morgan, you'll find history, outdoor fun, adrenaline-packed attractions, great local events, shopping and restaurants serving up great local flavor. There really is something for every age and interest on Alabama's beaches. Plan a trip that includes something for everyone on the trip. 
Myth: You'll Always Find the Best Deal Booking Online
Reality: Booking sites like Expedia and Travelocity appear to offer the best vacation destination deals. However, that is not the case. 
Booking directly through the hotel's website or calling the property directly will often offer better pricing and travel deals than what is available via third-party sites. Plus, when booking a hotel direct, you earn reward points towards a future stay and it provides you the best way to get a free upgrade. You don't get that with third-party sites. Find local hotels on the website.  
Myth: The Beach is the Only Thing to Do
Reality: The sugar-white sand along Alabama's beaches is reason enough to visit. Yet there are so many other things you can do. There is no limit to the fun you can have here.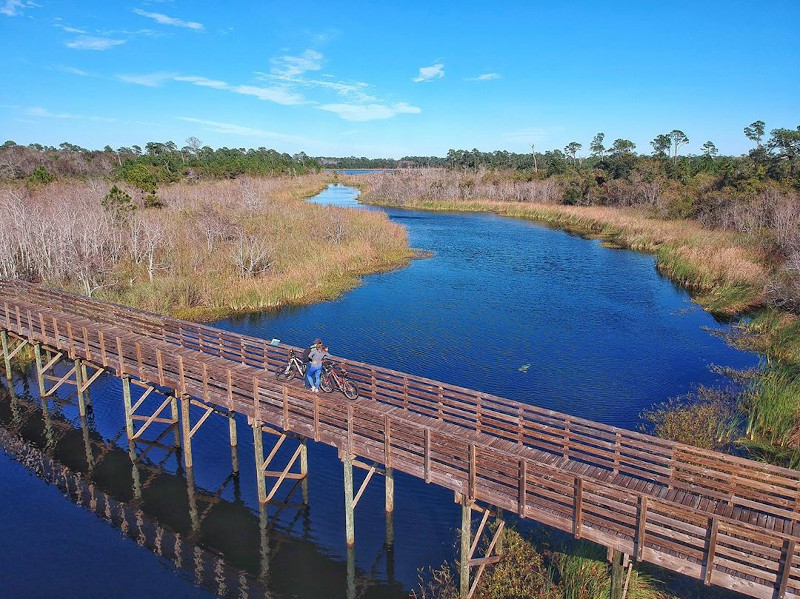 Did you know Orange Beach has the largest Ferris wheel in the Southeast? Head to The Wharf in Orange Beach to take a ride. There you can also enjoy live performances at the amphitheater, dine at local restaurants, and shop. If you'd rather get out into nature, the Hugh S. Branyon Backcountry Trail connects Gulf State Park to Orange Beach and offers a 28-plus mile system to explore. When it comes to nightlife, you'll find it, too!
Looking for something unique and hands-on? Try one of these Signature Experiences. These offer everything from the new escape room at Historic Fort Morgan to culinary tours and animal encounters.