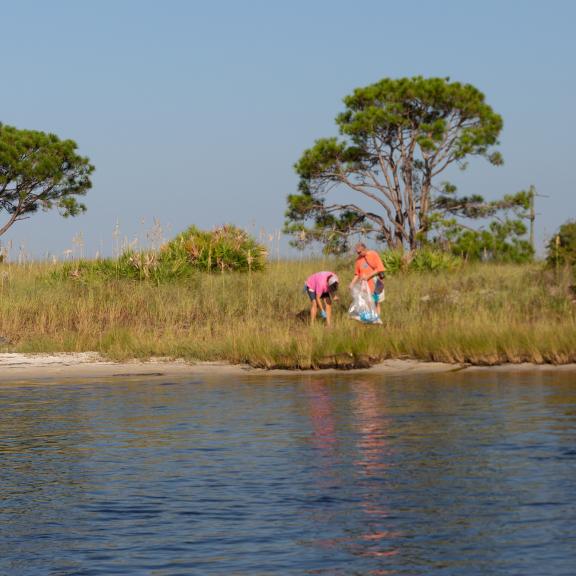 Volunteer Opportunities for Your Team on the Alabama Gulf Coast
Choose a volunteer opportunity to bring your team closer together and allow them to do something good in the community.
August 6, 2020
Orange Beach and Gulf Shores have several outreach programs that will allow you to work side by side with your team and make a difference in the community. From coastal cleanups to programs such as Leave Only Footprints, being kind to nature creates a purposeful outlet for team bonding.
The Leave Only Footprints initiative focuses on making the Gulf Coast a beautiful place to live, work and play. Why not have your team be a part of something great? Working with their motto of "leave no trace," you and your team can make a difference by going out and cleaning up areas of the beach. This task gets your team active and makes them aware of the repercussions of leaving items on the beach. Contact the team at Leave Only Footprints to learn how you can make a difference during your next meeting. 
The Alabama Gulf Coast offers other types of outreach programs as well. Your associates can help build a home with Habitat for Humanity of Baldwin County, even with no experience. Have the group pitch in for trail-building or cleanup opportunities through the Gulf State Park, or volunteer at a local food pantry. 
Team-building volunteer exercises are meaningful to your attendees and impactful to the communities you visit. For more information on how to get involved and to book a team activity, contact our sales department.