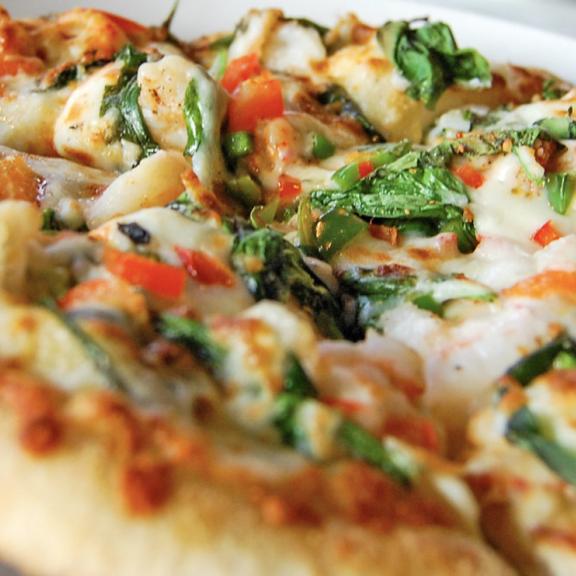 What to do and where to go for dinner on your own
The meeting has ended for the day and dinner is on your own. Don't worry, Gulf Shores and Orange Beach is home to many exceptional dining experiences!
February 21, 2019
With our unique Beach Bites guide, you can virtually scroll through lists of restaurants that will leave you craving everything from burgers to bakeries.
In the mood for Italian cuisine? You'll love the variety of pasta and wine selections across the coastline. If it's specifically pizza you're looking for, there are numerous options. Maybe you'd like to start with Perdido Beach Pizza Company. Enjoy eating your personal or family-size pizza poolside while keeping an eye on the wide-screen TVs. But you'll also want to take a break from the screens and catch the great waterfront view this restaurant provides!
For those times when a good BBQ sandwich is at the top of your list, head to Hog Wild Beach & BBQ in Gulf Shores. Known for homemade sauces, this colorful spot is open for lunch and dinner. Try their Nasty G Sandwich loaded with chopped ribs, chicken, pork, and buffalo shrimp, and topped with their signature white BBQ sauce and cole slaw.
Finish your evening with ice cream, truffles or fudge (or all three!) from Kayden's Candy Factory located in Orange Beach. One-of-a-kind deliciousness is in store when you order their creative ice cream flavors and homemade sweets.
It's time to explore all the restaurants in Gulf Shores and Orange Beach. From beach dining to Main Street living, these towns have it all.
Bon appetit!