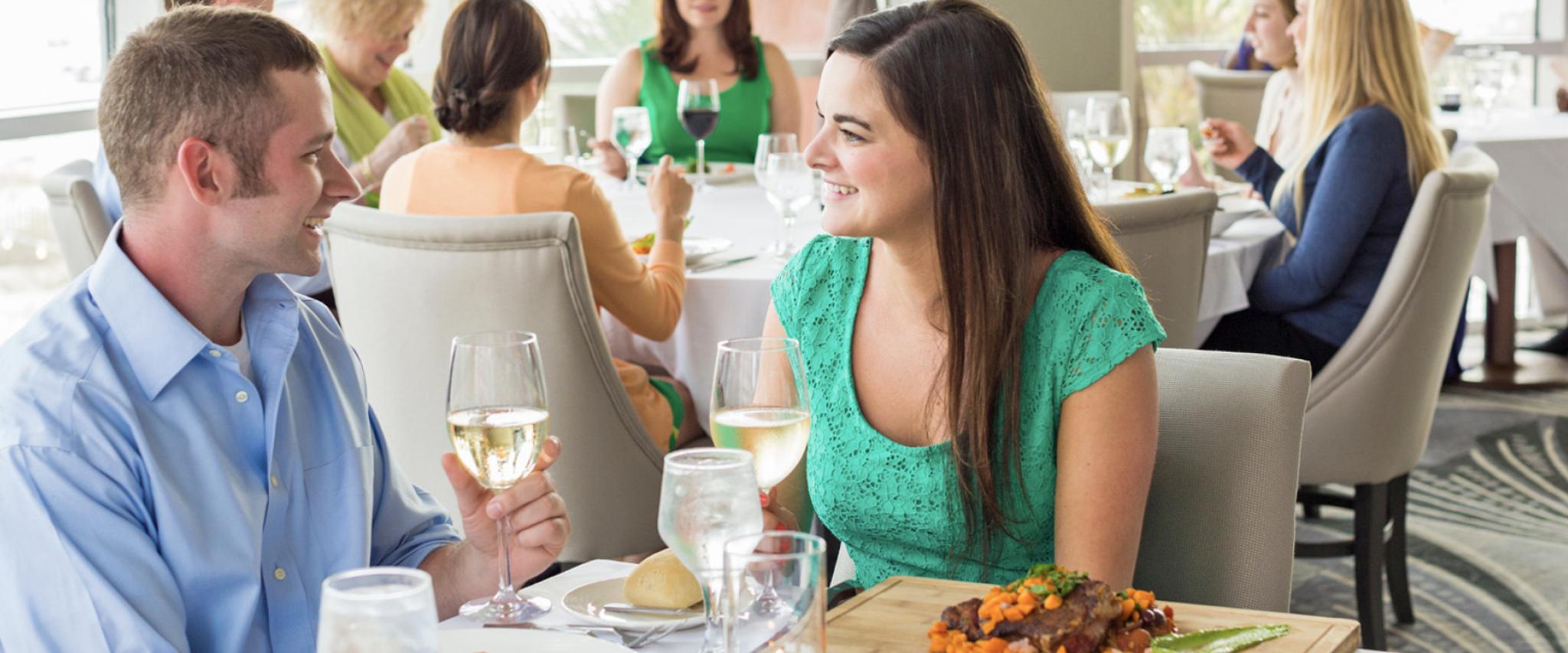 Where to "Wine" Down in Gulf Shores and Orange Beach
Gulf Shores and Orange Beach offer ultimate vacations on stunning beaches with loads of water recreation and other amenities, but at the end of the day folks need a place to "wine" down.
April 9, 2020
No matter if you prefer beer to wine or simply love a good craft cocktail, below are a few options to get you started.
Red or White at The Wharf is a great choice with more than a dozen wines by the glass as well as two-ounce tastings. Choose from specific cheese boards to accompany red or white wines specifically or build your own board from menu favorites. Also, appetizers are plentiful and include fun choices such as Chef's Seasonal Salad, Wild Mushroom Ravioli, Bacon Wrapped Dates, Neopolitan Pies (thin crust pizzas), Bruschetta and more.
Sunset Cork Room offers a cultured ambiance with light jazz and blues music plus beautiful interior décor. Enjoy tasting unique wines from around the globe at affordable prices along with a hand-crafted menu of local foods including steak, lamb, short ribs or fish.
Voyager's at Perdido Beach Resort offers an award-winning, extensive wine list to accompany some of the area's most amazing coastal cuisine. Tickle your taste buds with authentic foods presented in an intimate setting with panoramic waterfront views. Freshness is the key to culinary goodness and it's reflected throughout including appetizers of salads and crab cakes and more. Enjoy a dry-aged steak with a perfectly paired wine that will set this experience apart from most others. Prepare to uncork and unwind with more choices than you can imagine.
Bill's By the Beach not only offers wonderful beach views, but also fanciful foods in a casual, coastal setting. Seafood is delish at Bill's By the Beach, and it's served with locally sourced veggies and incredible desserts. Sunset cocktails are terrific and an extensive wine list (more than 115 selections from 12 countries) – including delightful dessert wines – may be found here. Catch a weekend brunch for daytime deliciousness that features mimosas and bloody marys.
Big Beach Brewing Company is a Gulf Shores-based coastal tap room and 10-barrel brew house that offers something for all taste buds. Craft beer lovers often settle themselves in the front yard with their favorite brew in hand, relaxing to live music (weekends) or playing a game of disc golf. Tap beers are all made in-house, much to the liking of the clientele. Need food? Bring it from home or have it delivered.