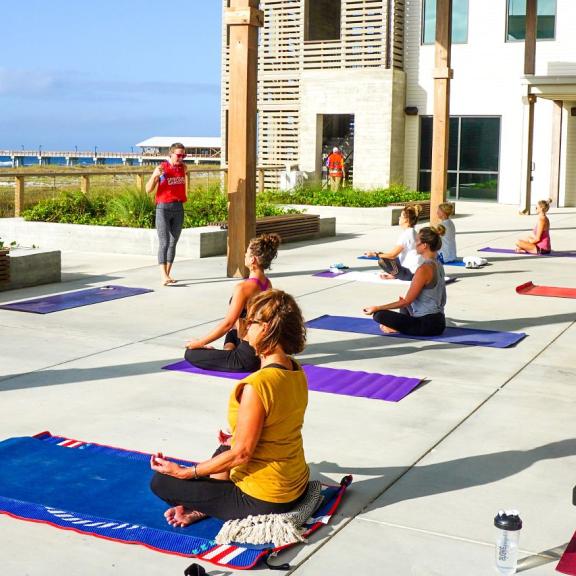 Keep Your Mind and Body Well While on the Gulf Coast
Learn tips to help keep your mind and body well during busy times.
March 11, 2022
Wellness has been at the top of everyone's minds in recent years. Not only are we keenly aware of our surroundings, what we touch, and where we go, but we are also constantly evaluating how we feel, both mentally and physically.
As a meeting planner, you are already under the stress of deadlines, so planning a large event can take a large toll on your physical reserves. Keeping your mind and body healthy before, during and after your Gulf Coast meeting will be easier with the following tips.
Clean Eats
Getting your share of healthy and lean proteins is easy here, as the Gulf Coast is filled with fresh seafood. Locally sourced seafood dishes include fresh raw oysters, steamed peel-and-eat shrimp, and fresh catch of the day. Avoid heavy, fried food by asking your server about preparation options such as steamed, grilled or baked. A poor diet, even short-term, can cause mental fatigue and physical discomfort.
Have Fun
Remember that little saying, "Laughter is the best medicine"? It's true! Even in the midst of event planning, remember to take a breath.  Enjoy your time here. Laugh, mingle, and have a good ol' time whether it's on the beach with family or at a restaurant with friends. There are plenty of ways to have fun here on the Alabama Gulf Coast! Check out our list of things to do. 
Whether you spend a weekend or a week rejuvenating and re-nourishing your mind, body and soul, you'll find the perfect blend of wellness activities on the Alabama Gulf Coast.