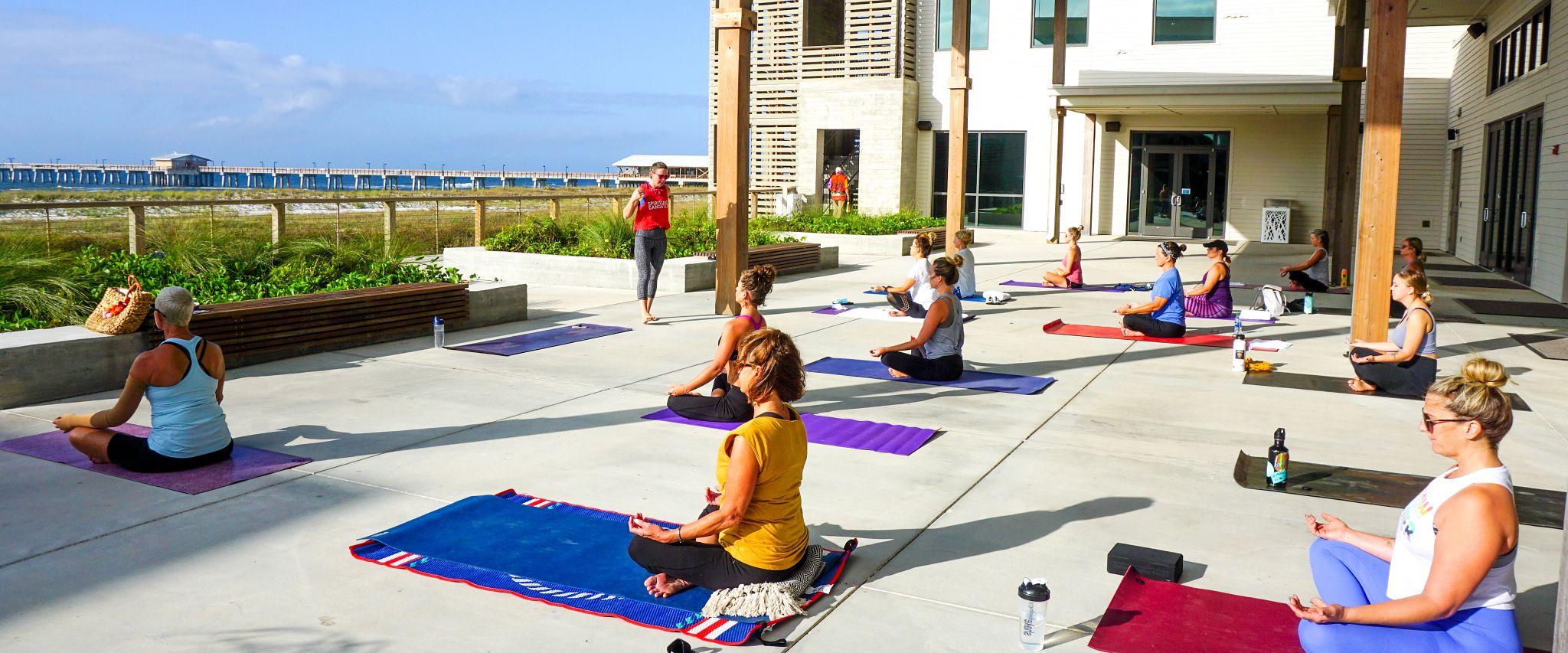 Keep Your Mind and Body Well Here on the Gulf Coast
Learn tips to help keep your mind and body well during busy times.
March 9, 2021
Wellness is at the top of everyone's minds lately. Not only are we keenly aware of our surroundings and what we touch, but we are also constantly evaluating how we feel. 
As an event planner, you are already under the stress of deadlines, so planning a large event can take a toll on your physical reserves. Keeping your mind and body healthy before, during and after your Gulf Coast stay will be easier with the following tips. 
Physical Activity
It can be hard to squeeze in gym time while you are on the go, but physical activity makes your body stronger and your mind more focused. Lucky for you, Orange Beach and Gulf Shores boast unique natural habitats that encourage you to get outdoors and explore. A trip to Gulf State Park presents a beautiful way to surround the team with nature. From bike trails to walking paths, there is something for everyone at any fitness level. 
Now that you know the Gulf Coast has plenty of opportunities to keep you well, it's time to contact our team to book your next meeting.