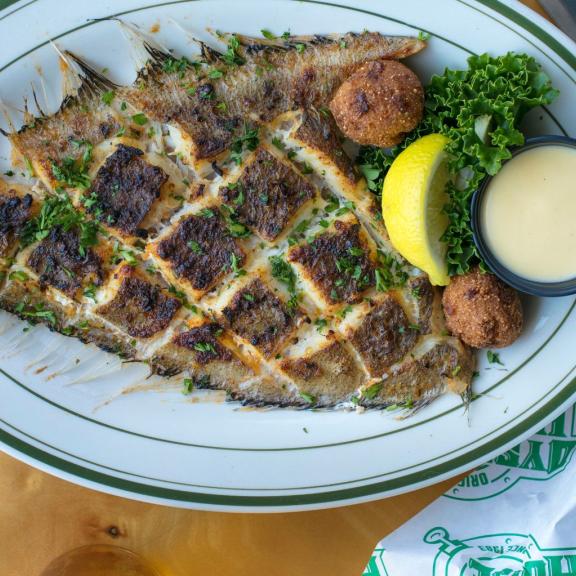 8 Healthy Beach Eats
In Gulf Shores & Orange Beach
August 30, 2023
There's more to the beach than bushwackers and baskets of fried shrimp (although we do love those, too)! When you want to add a few healthy eats to your Gulf Shores and Orange Beach vacation, check out these restaurants for delicious selections on Alabama's beaches.
2. GTs on the Bay
When you want a salad bar to write home about, visit GTs on the Bay in Orange Beach. If you're extra hungry, order the Endless Salad and feast on fresh veggies and proteins. You can also add a side such as crushed Yukon Gold potatoes or sautéed baby spinach. If you're not in the mood to dine out, pick up a to-go salad charged by the pound.
4. Beach House Kitchen & Cocktails
You'll find a selection of delicious wraps packed with veggies and flavor at Beach House Kitchen & Cocktails in Gulf Shores. Choose from the chicken Caesar, chili lime shrimp, or southwest wrap, each served in a sun-dried tomato tortilla with shoestring fries.
6. Original Oyster House
Like GTs on the Bay, Original Oyster House in Gulf Shores boasts a mega salad bar. Fill your plate with fresh, local goodness. If that's not enough, order the catch of the day blackened for an extra protein boost. 
8. Poke Bowl Sushi Burrito & Boba
You can create your own salad, poke bowl, or sushi burrito in Gulf Shores. Poke Bowl Sushi Burrito & Boba offers fresh food, including sushi-grade fish, and prepares your meal just how you like it, as you choose your preferred base, protein, vegetables, and toppings. Top off your order with an appetizer like edamame or veggie egg rolls.
Discover more delicious eats in Gulf Shores and Orange Beach!