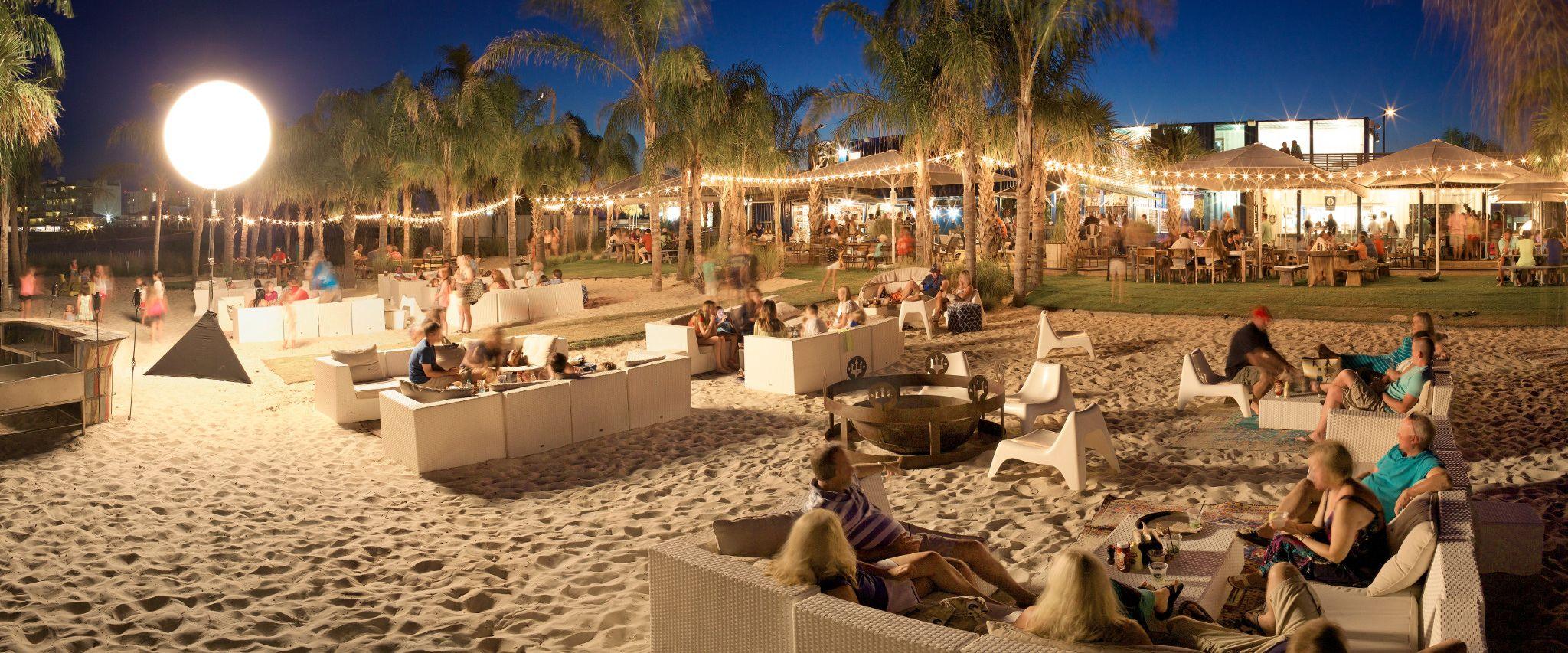 Experience the Best Open-Air Dining on the Alabama Gulf Coast
Enjoy waterside views and a warm breeze in the best open-air restaurants in Gulf Shores and Orange Beach. 
June 10, 2021
The Alabama Gulf Coast is known for fresh Gulf seafood and casual beachside dining. With many restaurants featuring open-air dining, these amazing settings beckon you and your fellow colleagues. 
Grab a group or choose to enjoy the view alone, as these restaurants welcome large numbers as well as small parties. 
The Best 8 Open-Air Dining Restaurants in Gulf Shores & Orange Beach
Flora-Bama Ole River Grill is known for its famous location right on the Florida/Alabama state line, across the street from the Flora-Bama Lounge & Oyster Bar. Grab a famous Bushwacker and walk down to the water to enjoy a beautiful view while you wait for your food. Thanks to its well-deserved reputation for fantastic food and great entertainment, you can rest assured that your attendees will have a great time. 
The Gulf is a trendy outdoor restaurant made from refurbished shipping containers. They serve hamburgers, tacos and fresh seafood. It's casual but chic atmosphere offers some of the best views of the water. Dine outside at picnic tables, private cabanas or enjoy a picnic in the sand. Wherever you choose to sit, you will enjoy feeling the Gulf breeze.
Cobalt the Restaurant is known for its exquisite, contemporary coastal dining. Enjoy beautiful sunsets as you entertain clients with stunning views at any table you choose. The cuisine is handcrafted by renowned chefs and does not disappoint. 
GTs on the Bay overlooks Wolf Bay. With plenty of outdoor seating, this family-friendly restaurant is perfect for entertaining large groups and families. Come ready to kick back and relax in their Adirondack chairs nestled along the bay and enjoy daily happy hours with friends. 
With so many outdoor dining options here in Gulf Shores and Orange Beach, it's hard to pick just one. View a full list of restaurants and encourage your attendees to explore the area during their meeting. Whether they are traveling with family or by themselves, there is a dining experience for everyone.