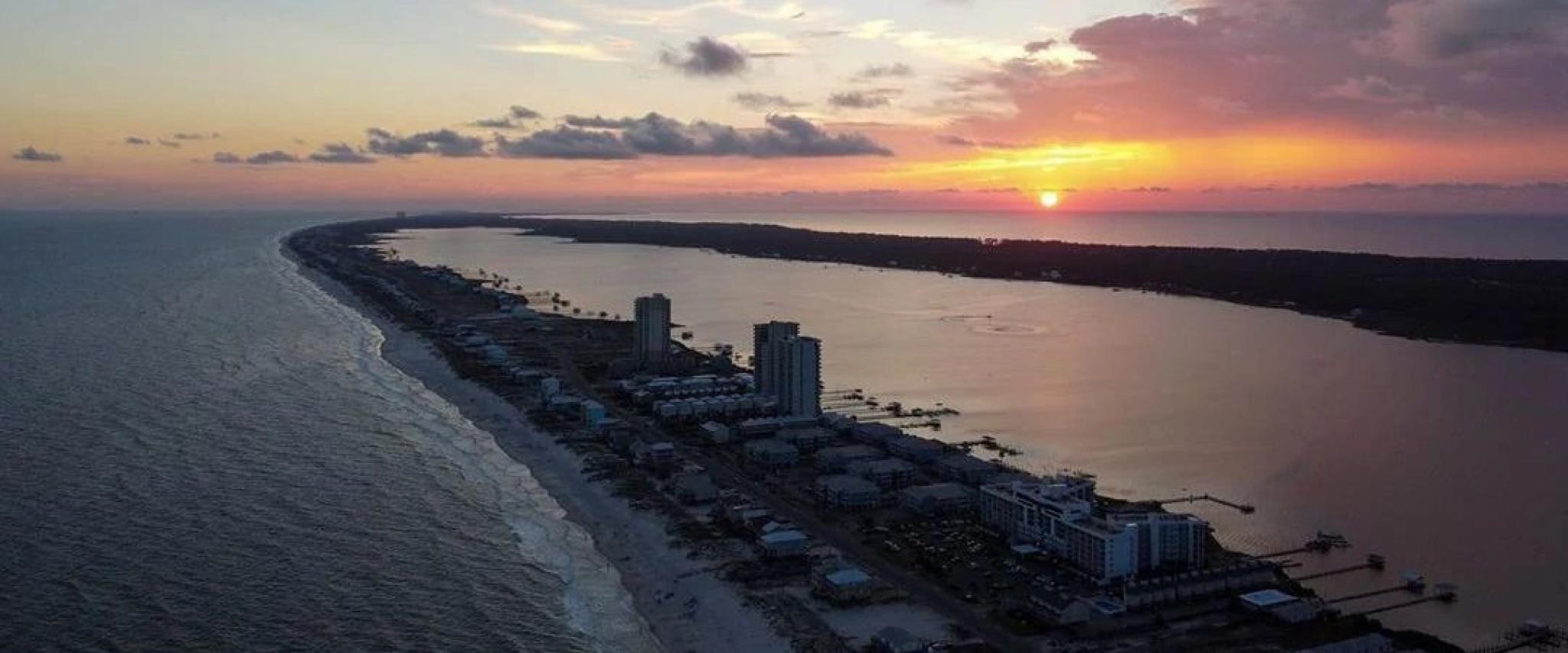 6 Swoonworthy Spots for a Sunset Stroll
At the end of a fun day on the beach, there's nothing as relaxing as a sunset stroll.
July 14, 2020
At the end of a fun day on the beach, there's nothing as relaxing as a sunset stroll. The beaches are empty, the colors are spectacular, and the soothing sounds of the waves can be heard for miles around. It's a great way to share a romantic moment with a partner or a rejuvenating moment alone as you stroll along the white-sand beaches of Gulf Shores and Orange Beach. 
With more than 30 miles of pristine beaches, the Alabama Gulf Coast offers plenty of space for a secluded sunset walk. 
If you're looking for a view that will knock you off your feet, here are six swoonworthy spots for a sunset stroll.
Get A Front-Row Look
If you're going for swoonworthy, you need a sunset view that stuns. For a front-row view, rent a boat and take a sunset troll into the Gulf. With no land or buildings to impede your view, the sun will look bigger and closer as it sets just over the horizon (and you'll get a better look at those amazing sunset colors).
To create some real ambiance, turn up the speakers on your vessel with some soothing sunset tunes! Since there's no one around, you won't need to worry about bothering other sunset-seekers. 
No matter the time of year, you'll catch a stunning sunset view at the beaches around Fort Morgan. That's because the peninsula has an ample stretch of beach that winds along the Gulf of Mexico to the north and Mobile Bay to the south, giving you a glimpse of the sinking sun no matter where it sets. The Fort Morgan beaches are also less crowded and less developed than the public beaches for a quiet and secluded feel.
The Fort Morgan site closes at sunset, but you can park near the ferry and walk around to the beaches for your sunset. 
Is your sunset stroll a chance to spend some quality time with your partner? Check out our couples getaway planning guide to make every moment of your trip as spectacular as that sunset view!