What Meeting Planners Are Saying
Gulf Shores and Orange Beach set the scene for serenity on the sand for meeting attendees and planners alike. Find out why meeting planners choose our team to help make their events successful.
Peers who brought their meetings here:
| | |
| --- | --- |
| • Auburn University | • Mississippi Veterinary Medical Association |
| • Archdiocese of Mobile | • National Association of County Engineers |
| • Church of God – Feast of Tabernacles | • Tennessee Homebuilders' Association |
| • Councils of Leaders in Alabama | • University of Alabama |
| • Gigi's Scrapbookin' | • United States Tennis Association, Southern |
| • Louisiana Farm Bureau | • Zoe's Kitchen |
| • Lower Alabama Parrot Head Club |   |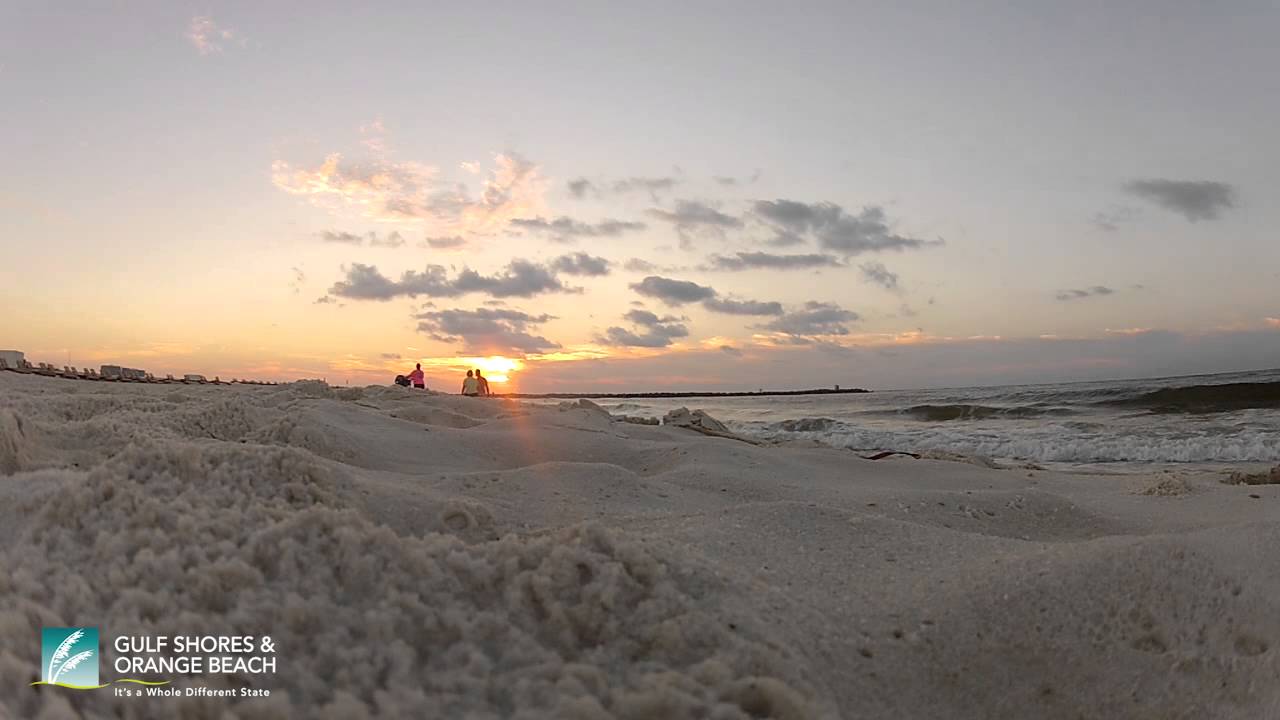 Hear What Others Are Saying
Debbie Paul: Second VP  Alabama Association of Paralegals, Inc.
"I cannot say enough good things about the Gulf Shores and Orange Beach Tourism staff. As Second Vice President of Seminars for the Alabama Association of Paralegals, Inc., (AAPI) I reached out to them for area information for the attendees at our annual convention in Orange Beach, Alabama. The staff was very friendly and extremely helpful. They provided us with welcome bags for each of our attendees at the convention. Some in our association were going to the national convention and we wanted to take vacation guides showing our beautiful beaches and all the fun things to do. The CVB staff didn't hesitate to send me the requested guides, and it was exciting seeing paralegals from all over the United States looking through those books and taking them home. Gulf Shores and Orange Beach Tourism's staff go over and above to make sure that your event is a success."
---
Jackie B. Graham: Director Alabama Department of Personnel
"Planning a conference seems like a daunting task, but thanks to the staff at the Alabama Gulf Coast Convention and Visitor's Bureau, it was smooth sailing all the way. The logistical services they provided were extremely beneficial, and their staff offered personalized service and tailored site visits to hotels and restaurants to meet our specific needs. With its sugar-white sand and beautiful turquoise water, the Orange Beach and Gulf Shores area is a major draw for conferences. Thanks to the sunny dispositions of the CVB's knowledgeable staff, organizing our event was as easy and enjoyable as a day at the beach."
---
Dannie Walker: Vice President: Alabama Public Housing Directors Association
"When tasked with organizing a meeting for the Alabama Public Housing Authorities Directors Association, I was very pleasantly surprised to be contacted by Gulf Shores and Orange Beach Tourism, offering their help and assistance. They were very helpful in locating venues for the meeting in the Gulf Shores/Orange Beach area, providing our group specifications and requirements to prospective venues and obtaining quotes for rooms and food service on our behalf. This saved me a lot of time by not having to contact prospective venues individually and do initial negotiations. The welcome bags provided for all participants were also a treat. Thank you, Gulf Shores and Orange Beach Tourism!"
---
Deborah McClean: Vice President Bama Coast Cruise
"We at Bama Coast Cruise are extremely grateful to the team at Gulf Shores & Orange Beach Tourism for all their help and guidance in producing an event in Orange Beach. The assistance they offer in contacting the various hotels and condos is always welcome as are the welcome bags they provide for our participants. Plus, the website calendar listing is a great tool for promoting Bama Coast Cruise to visitors in the area. The staff is helpful, professional, and always willing to go the extra mile for clients. In short, they are the "dream team" for anyone seeking local assistance in planning an event in the Gulf Shores-Orange Beach area."
---
Jeremy Arthur: President & CEO: Chamber of Commerce Association of Alabama
"Holding our annual meeting on Alabama's Gulf Coast is like working in paradise. The team at Gulf Shores/Orange Beach Tourism goes above and beyond to make sure all our needs are met. From pre-site planning, conference preparation, to on-site assistance and post-event follow-up, their goal is to make sure our expectations are exceeded. And, they have delivered every time. They have earned our repeat business. It's a true pleasure to work with this team of professionals that understand what it takes to make a memorable event. Alabama's beaches truly are the best of "Sweet Home Alabama." 
---
Phil Sandilands: Church of God, A Worldwide Association
"Several years ago we started looking for another venue on the Gulf Coast to hold our annual fall conference, the Festival of Tabernacles. Our Church has been holding these conferences for over 80 years, and have met in many locations. This year, the Church of God, a Worldwide Association, will hold the festival at 45 different sites around the world. When we started looking for a new location in 2013, we wanted to find a site that not only had a convention center large enough for our meeting space needs, but also a community that would provide our people with family attractions and value for our accommodations. We focus on sites that provide enjoyment and recreational opportunities that speak to family values. We have found Orange Beach to be a delightful family-style community, and we look forward to visiting you again this year. The more your community learns about us and our needs, the more we hope to develop a lasting partnership."
---
Butch Alpe: Director Mississippi Agricultural Industry Council 
"Every July the Mississippi Agricultural Industry Council provides a professional, family-oriented convention. For 23 years we have met in Orange Beach at the Perdido Beach Resort. As coordinator of this event, I am privileged to work with and depend on the advice and assistance of the personnel of the Gulf Shores and Orange Beach Tourism office. This area offers exactly what our organization needs: beaches, restaurants, golfing, shopping, water sports, and family activities. Orange Beach and Perdido Beach Resort always receive the highest ratings possible on our 'after convention' survey."
---
Trey Lemley: Information Services Librarian: University of South Alabama Biomedical Library 
"I am very appreciative of Amy Peralta and Lane Vines at Gulf Shores & Orange Beach Tourism for all the assistance they provided when I served as meeting planner for the 2016 Annual Meeting of the Alabama Health Libraries Association (ALHELA), held in Orange Beach this past November. Amy and Lane were both incredibly helpful and made my job much easier. I received many compliments from meeting attendees, but the real stars were Amy and Lane, because without their help, it would have been much harder to plan a successful meeting. They distributed my request to hotels in the area, they gave me great advice about hotels and restaurants, and they also distributed supplies for the meeting. In addition, they were always very helpful and approachable."