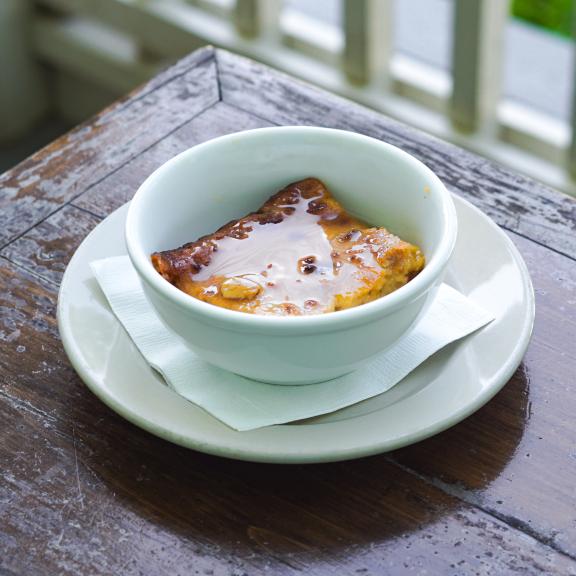 Eat Your Way Around
The Bread Pudding in Trail Gulf Shores & Orange Beach
Find some of the best bread pudding in Gulf Shores and Orange Beach at these local spots. 
May 2, 2022
A true southern favorite, bread pudding can be prepared in various ways. The possibilities are endless, but one thing is certain, bread pudding is always better when you're at the beach. Here are a few restaurants we think you must try during your bread pudding exploration!
LUNCH
Start your bread pudding trail journey at Fisher's Dockside in Orange Beach. Enjoy a slice of their white chocolate coconut bread pudding while overlooking the beautiful Orange Beach Marina.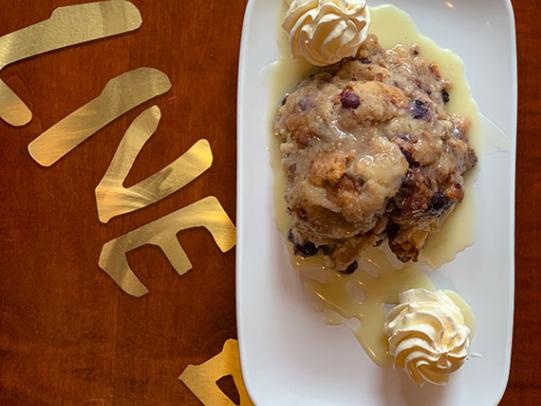 DINNER
End your evening at Live Bait Food & Spirits in Orange Beach and try their version of bread pudding. Covered with rum sauce and blueberries, this homemade bread pudding is truly out of this world.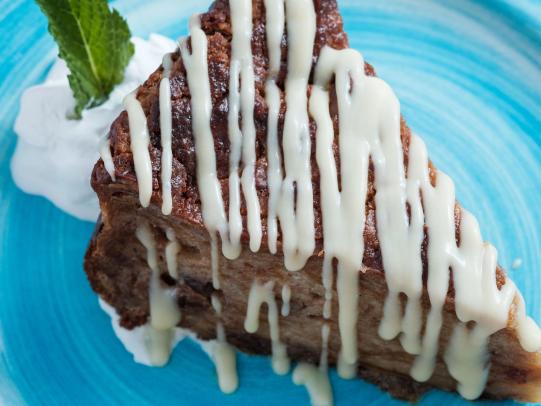 LUNCH
Next, steer your taste buds towards LuLu's in Gulf Shores. This fan-favorite restaurant offers a great view of the water and bread pudding to write home about. The Hot Fun Krispy Kreme bread pudding is made with delicious Krispy Kreme donuts and vanilla custard sauce. Add a scoop or two of ice cream to make this dessert even sweeter.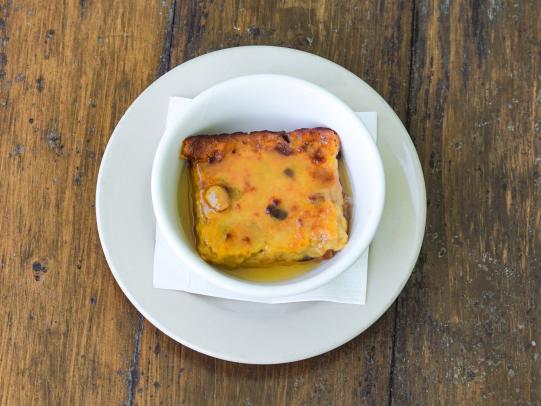 DINNER
Finish your last day of the bread pudding trail at Acme Oyster House in Gulf Shores. A New Orleans style-restaurant, here you'll enjoy irresistible bread pudding inspired by the Big Easy and topped with whisky sauce. It's the perfect way to end your bread pudding journey.
Simply Can't Wait? Try Beachy Blueberry Pie
Recipe Courtesy of Marueen Maclay
Ingredients
2 eggs
2/3 cup sugar
1 8 oz. package cream cheese
1 teaspoon vanilla
1 pint fresh blueberries
Directions
Cream sugar with softened cream cheese. Add eggs one at a time to cream cheese mixture. Beat well after each egg is added. Add vanilla. Pour this mixture into ready-made graham cracker pie shell. Sprinkle blueberries over the top. Bake at 350 degrees for 25 minutes. When cool, chill several hours or overnight. [Note: This will seem like a lot of blueberries, but use an entire pint. They drop into the cream cheese custard.]