Eat Your Way Around the Bread Pudding Trail
A Part Of The Beach Bites Series
Have a craving for ooey-gooey goodness? Pull up a chair for a plate full of bread pudding. Every chef and home cook has their own version of this comfort-food dessert. Some creations will have chunks of chocolate, nuts or even fruit. (The fruit is thrown in for the health conscious, right?) This delectable dessert can be served with or without a warm sauce drizzled on top. The versions are endless, but one thing is certain: Bread pudding is always better when you're on vacation on Alabama's white-sand beaches. When you're eating your way around the beach, savor the sweet flavors of this Southern specialty on the Bread Pudding Trail. While you'll find bread pudding on many of the menus at Gulf Shores and Orange Beach restaurants, below are a few places to get you started.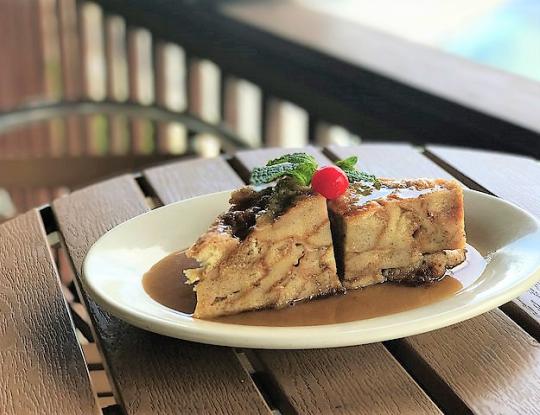 LUNCH
Kick off your bread pudding hunt at Beach House Kitchen & Cocktails. A perfect primer to the Bread Pudding Trail, this dessert is packed with just the right amount of semi-sweet chocolate chips and finished off with a house-made bourbon sauce.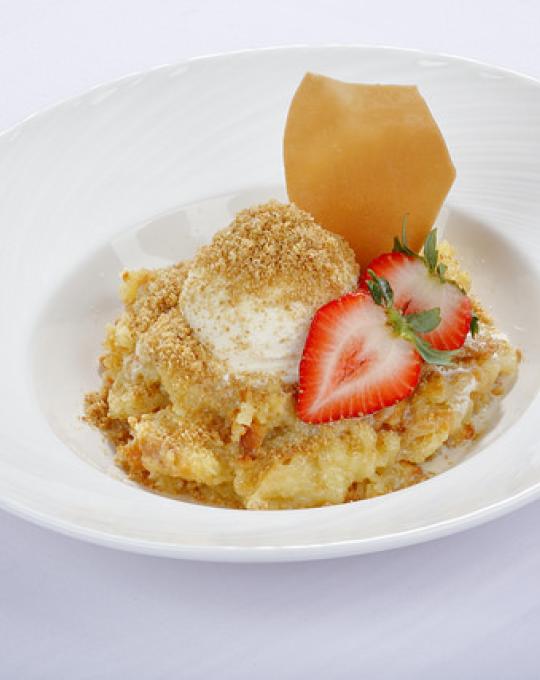 DINNER
For bread pudding that calls you back for more, plan a stop at Voyager's in Orange Beach at Perdido Beach Resort. A white chocolate custard with a splash of bourbon and cubes of fluffy white bread will make you a repeat offender with this decadent dessert. Its golden brown, slightly crisp outside is a disguise for its soft and creamy inside.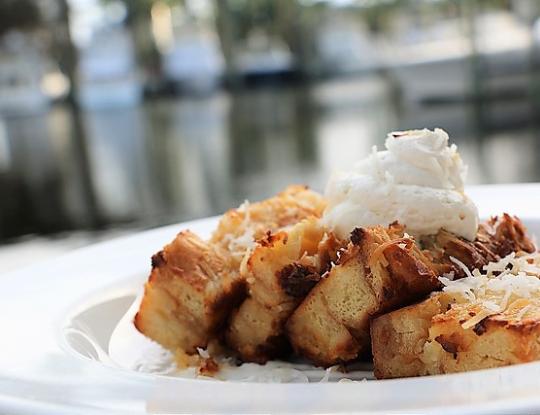 LUNCH
The views at Fisher's Dockside at Orange Beach Marina are the perfect pairing for its White Chocolate Coconut Bread Pudding. Even non-coconut lovers will come back for more of Fisher's light and fluffy version of this delectable treat.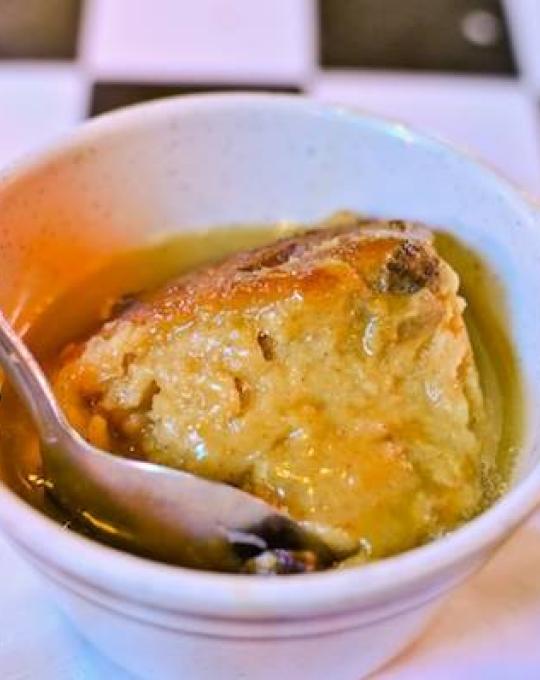 DINNER
Pull up to the table at Acme Oyster House for a heaping helping of its New Orleans Bread Pudding. Served with traditional whiskey sauce, this warm concoction is like having a little Mardi Gras in your mouth. Cajun and Creole cuisine is the inspiration for Acme's menu, and the bread pudding is no exception.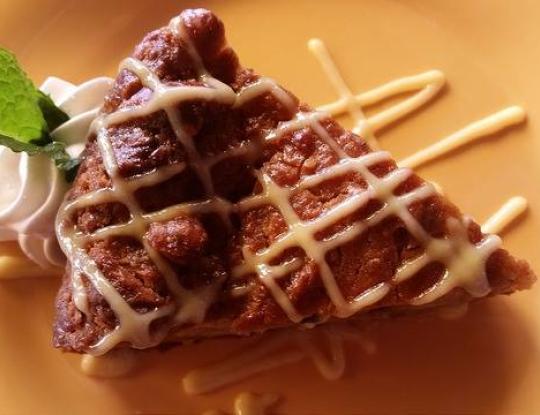 LUNCH
After you've worked up an appetite from a morning on the beach, stop in at LuLu's, where you'll find the Crazy Sista's unique twist on this Southern favorite. Order up a portion of the Hot Fun Krispy Kreme Bread Pudding. Yes, you read correctly. Restaurateur Lucy Buffett's version is made with deliciously sweet Krispy Kreme donuts and served with vanilla custard sauce. The richness in this dish makes it a perfect shareable dessert. 
Simply Can't Wait? Try Beachy Blueberry Pie
Recipe Courtesy of Marueen Maclay
Ingredients
2 eggs
2/3 cup sugar
1 8 oz. package cream cheese
1 teaspoon vanilla
1 pint fresh blueberries
Directions
Cream sugar with softened cream cheese. Add eggs one at a time to cream cheese mixture. Beat well after each egg is added. Add vanilla. Pour this mixture into ready-made graham cracker pie shell. Sprinkle blueberries over the top. Bake at 350 degrees for 25 minutes. When cool, chill several hours or overnight. [Note: This will seem like a lot of blueberries, but use an entire pint. They drop into the cream cheese custard.]