Eat Your Way Around the Gumbo Trail
A Part Of The Beach Bites Series
Seafood gumbo is a can't-miss culinary creation during a Gulf Shores and Orange Beach vacation, and a chance for you to get a taste of the area's Southern and Creole roots. Home cooks and restaurant chefs alike have their own ideas for what makes a perfect gumbo, and it always begins with the roux. Whether you like a dark roux or a light one, you'll find a melting pot of choices.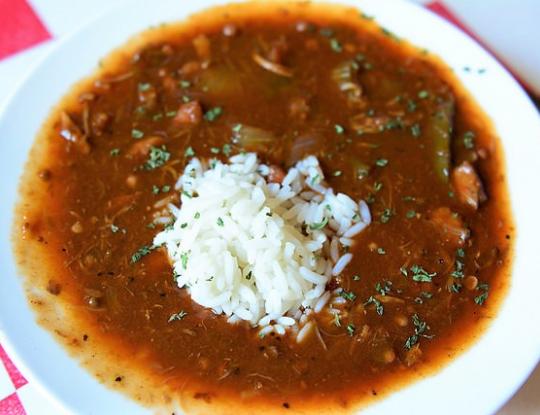 LUNCH
Join the locals at Doc's Seafood Shack & Oyster Bar for a hearty bowl of this Creole concoction on your next beach vacation. Doc's isn't known for putting on the ritz, but after a day of sun and sand it's the ideal place to go for a big bowl of fresh seafood gumbo made with locally sourced ingredients.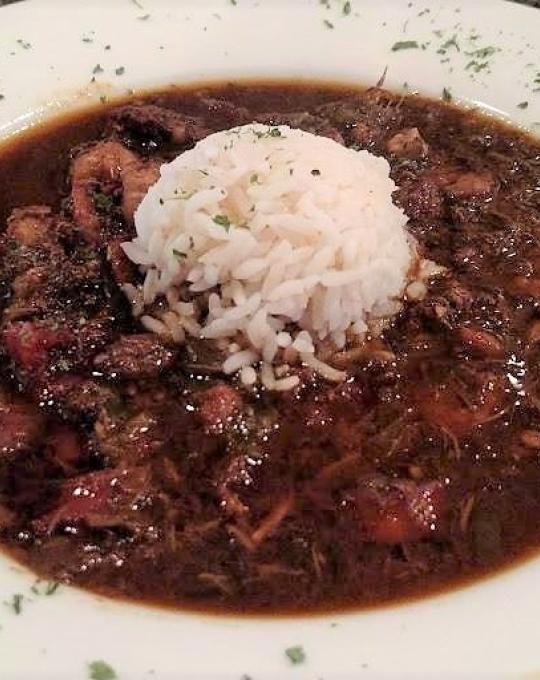 DINNER
Located just a short drive from Gulf Shores in the nearby fishing community of Bon Secour, you'll find Tin Top Restaurant. Skip the cup-sized order and go for the bowl. This traditional seafood gumbo is packed with fresh shrimp, crabmeat and andouille sausage.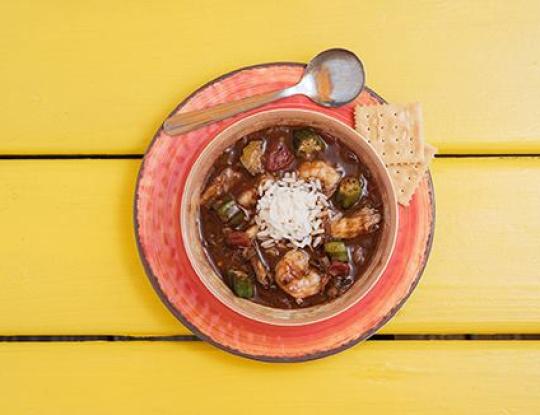 LuLu's in Gulf Shores boasts that their roux is hand-stirred "until your arm falls off." Owner Lucy Buffett invites guests to experience their unique taste of "gumbo love."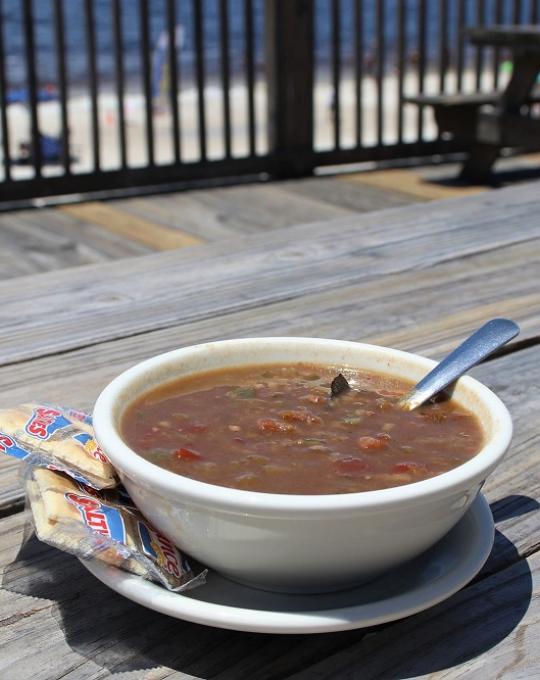 DINNER
If you're spending the day on the main public beach in Gulf Shores, take a walk over to Sea-N-Suds for beachfront dining and a cup of gumbo. The Sea-N-Suds gumbo is known by visitors and locals alike for its use of fresh seafood and simple-but-mouthwatering ingredients.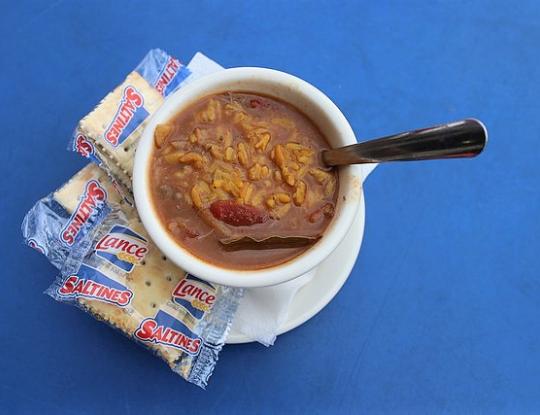 LUNCH
Head to Bear Point Marina for the last lunch leg of your gumbo crawl and take in the bayfront views at Flippers Seafood & Oyster Bar. Have the kids keep an eye out for dolphin sightings from the outdoor dining area while you feast on the chef's housemade gumbo loaded with crabmeat, shrimp and sausage, and served with rice and crackers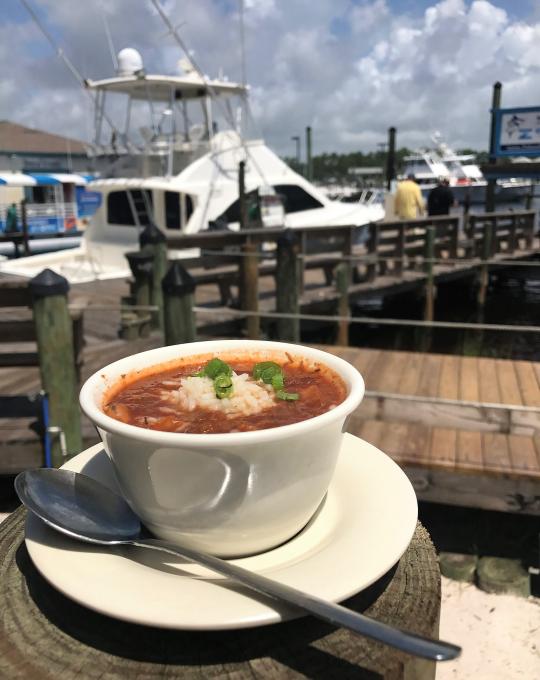 DINNER
Enjoy dinner with a view at Wolf Bay Lodge in Orange Beach. This long-standing local seafood restaurant is family owned and is a vacation tradition for many. Chefs prepare their gumbo fresh daily, and you'll be treated to a dark Creole roux base mixed with Gulf shrimp, crabmeat and even fish.
Simply Can't Wait? Try Swamp Soup
Recipe Courtesy of Judy Roberts
Ingredients
2 (10 oz. pkg.) fresh, chopped turnip greens, or: one 27 oz. can "Margaret Holmes" turnip greens
1 small onion, chopped very fine
1 pkg. DRY Knorr Vegetable Soup mix
1 15 oz. can northern beans
1 15 oz. can navy beans
5 cups low sodium chicken broth (the boxed kind)
1 lb. pkg. smoked sausage, sliced thin and cut into quarters (I use polish kielbasa) it tasted better if you brown in a skillet - but you don't have to.
1 teaspoon Tabasco sauce
1 teaspoon garlic powder
pepper to taste
(Do NOT add salt)
Directions
Cook onions in a non-stick 5 pt. pot until transparent and tender. Add the quartered polish sausage to the pan and cook just a little bit, stirring occasionally. Add the rest of the ingredients, stir and bring to a boil-reduce heat & simmer until heated through and through and the green peas in the dry Knorr you added are done. Substituting turkey or chicken sausage works fine. With the low sodium ckn. broth and turkey or ckn. sausage - it's healthy and good!