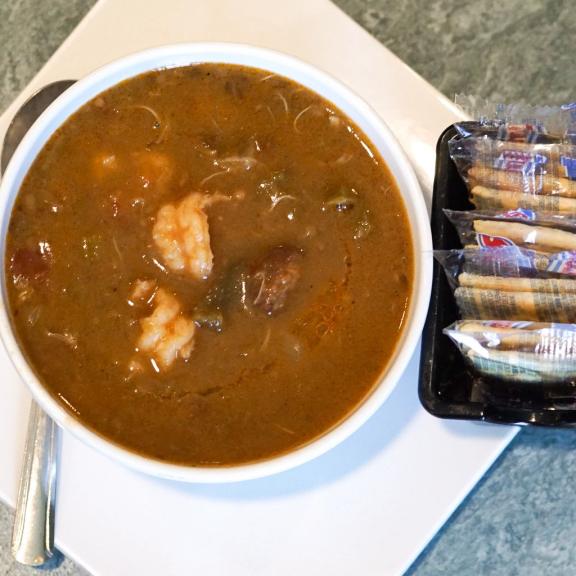 The Gumbo Trail
In Gulf Shores & Orange Beach
It's no secret that the beaches of Alabama offer some of the best seafood around, and this includes gumbo. Whether you like your roux dark or light, gumbo is a must-have meal during a Gulf Shores and Orange Beach vacation.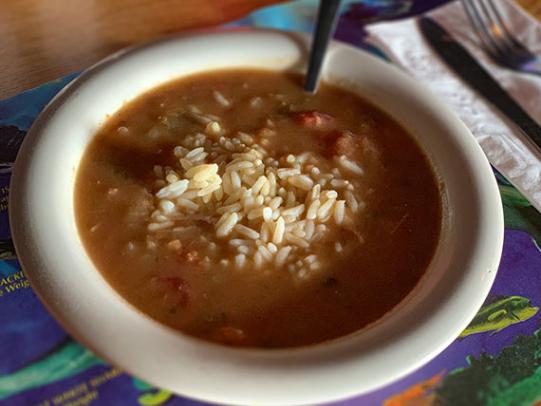 LUNCH
Start day one of your gumbo trail at Mikee's Seafood Restaurant in Gulf Shores. Family-owned and operated since 1987, Mikee's serves a mean bowl of seafood gumbo.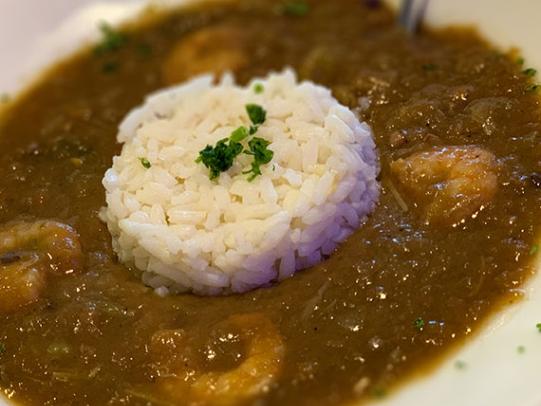 DINNER
Located near Gulf Shore's public beach, DeSoto's Seafood Kitchen is the perfect spot for dinner on day one of your gumbo trail. They serve a traditional bowl of seafood gumbo, and it has garnered numerous awards.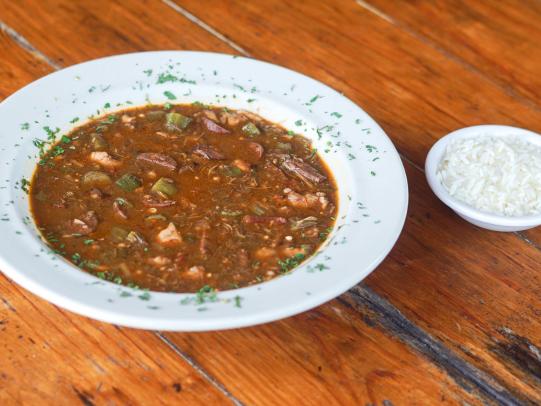 LUNCH
Make your way to Bon Secour for your second day of the gumbo trail and grab a bowl at Tin Top Restaurant and Oyster Bar. Made with shrimp, crab meat and andouille sausage, it's every gumbo lover's dream.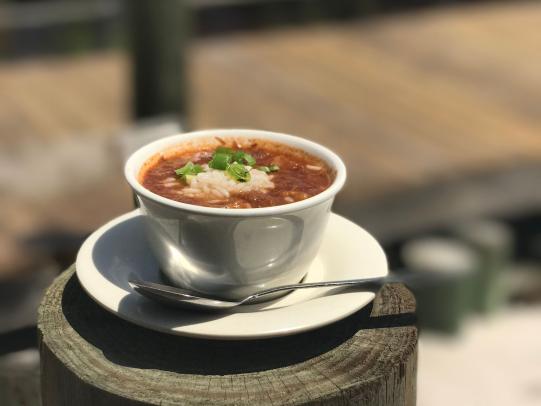 DINNER
Made from scratch daily, Wolf Bay Lodge in Orange Beach serves one of the more famous gumbos on the Alabama Gulf Coast. It starts with a dark, rich roux base and a pleasing combination of fish, crabmeat, shrimp, green peppers, celery and onion.
LUNCH
For your final day, enjoy a delicious bowl from Pier House in Orange Beach. This seafood spot offers a dark roux-based gumbo with the trinity of veggies, andouille and fresh Gulf seafood.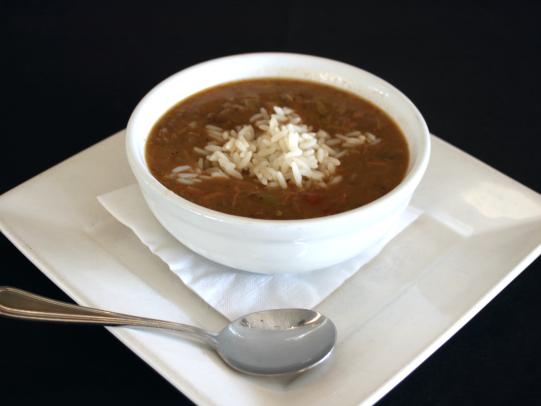 DINNER
End your delicious journey at Cosmo's in Orange Beach. This restaurant serves up its gumbo with a twist. A bowl here consists of duck, andouille sausage, okra, tomatoes, onions and peppers in a dark roux. It's the perfect final to end your tasty trail.
Simply Can't Wait? Try Swamp Soup
Recipe Courtesy of Judy Roberts
Ingredients
2 (10 oz. pkg.) fresh, chopped turnip greens, or: one 27 oz. can "Margaret Holmes" turnip greens
1 small onion, chopped very fine
1 pkg. DRY Knorr Vegetable Soup mix
1 15 oz. can northern beans
1 15 oz. can navy beans
5 cups low sodium chicken broth (the boxed kind)
1 lb. pkg. smoked sausage, sliced thin and cut into quarters (I use polish kielbasa) it tasted better if you brown in a skillet - but you don't have to.
1 teaspoon Tabasco sauce
1 teaspoon garlic powder
pepper to taste
(Do NOT add salt)
Directions
Cook onions in a non-stick 5 pt. pot until transparent and tender. Add the quartered polish sausage to the pan and cook just a little bit, stirring occasionally. Add the rest of the ingredients, stir and bring to a boil-reduce heat & simmer until heated through and through and the green peas in the dry Knorr you added are done. Substituting turkey or chicken sausage works fine. With the low sodium ckn. broth and turkey or ckn. sausage - it's healthy and good!