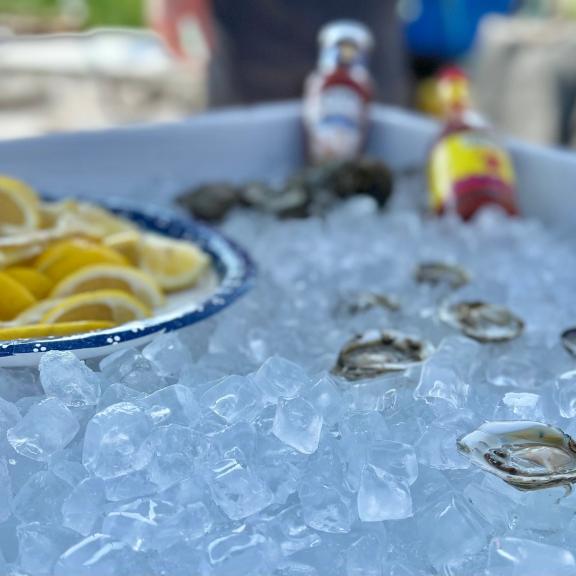 The Oyster Trail
In Gulf Shores & Orange Beach
Dinner: Oyster Rockefeller Soup
We are sure you have heard of Oysters Rockefeller, but have you ever heard of Oyster Rockefeller soup? Wrap up the first day of your oyster crawl at Acme Oyster House in Gulf Shores and try their Oyster Rockefeller Soup. This flavorful delight has oysters, spinach, Parmesan cheese and a hint of Herbsaint liqueur. Be sure to finish the evening with an oyster shooter — one freshly shucked oyster with cocktail sauce and vodka served in a shot glass.
Dinner: Creole Casino Oysters
End day two of your oyster trail at Cobalt in Orange Beach. Enjoy some of the best waterfront views in Orange Beach while sampling the oysters. Cobalt serves Rockefeller, raw, and garlic parmesan oysters, but our favorite is the creole casino. Bursting with flavor, these cooked oysters are topped with tasso, jalapeño, red bell pepper, shallots, cream cheese, and smoked Gouda. 
Dinner: Oyster Cake Grits
The Royal Oyster is a small restaurant in Gulf Shores, offering a large variety of oysters. The Oyster Grit Cakes are a must-have, with Bayou Cora Farms grits and Gulf oysters served with a sage cream sauce. The establishment is family-friendly and has plenty of outdoor seating overlooking the water, so you can enjoy oysters with a view.