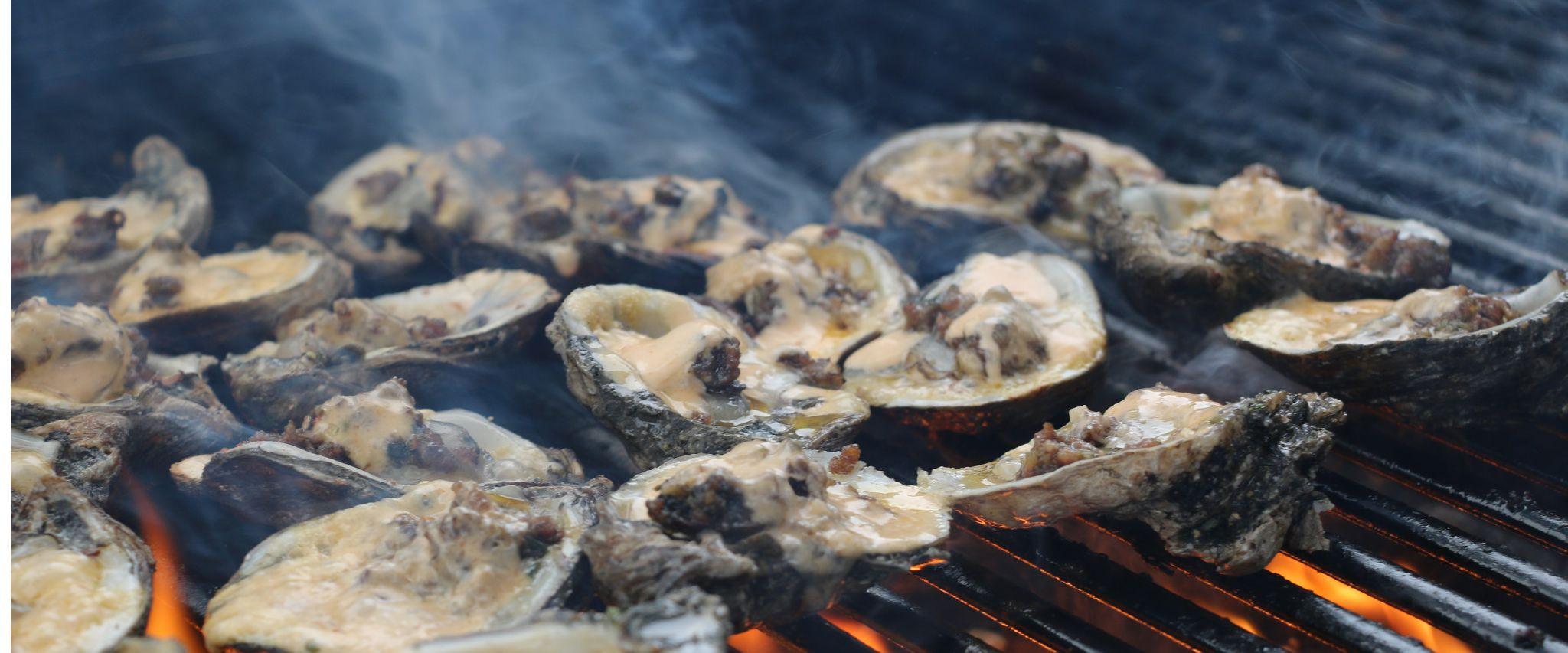 The Oyster Trail
Shuck 'Em, Shoot 'Em, Fry 'Em, Char 'Em
Whether you like them raw, fried, or steamed the Alabama Gulf Coast is sure to cure your craving for fresh oysters!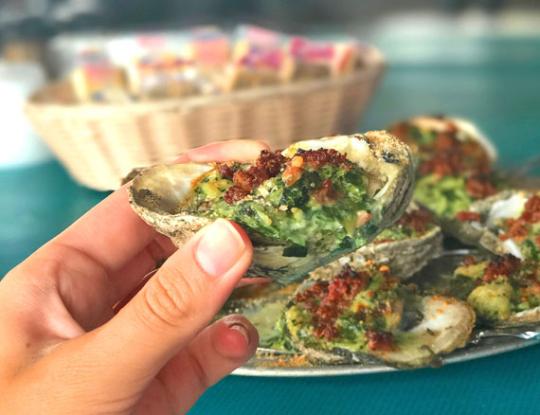 LUNCH
Looking to spice up your lunch? Try the baked Mexican oysters at The Steamer and Baked Oyster Bar in Gulf Shores. You can order these specialty oysters by dozen or half-dozen.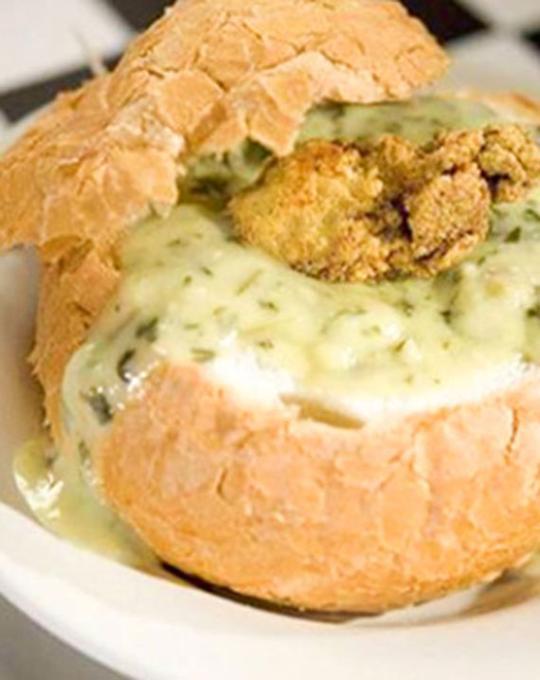 DINNER
We are sure you have heard of Oysters Rockefeller, but have you ever heard of Oyster Rockefeller soup? Wrap up the first day of your oyster crawl at Acme Oyster House in Gulf Shores and try their Oyster Rockefeller Soup. This flavorful delight has oysters, spinach, Parmesan cheese and a hint of Herbsaint liqueur. Be sure to finish the evening with an oyster shooter — one freshly shucked oyster with cocktail sauce and vodka served in a shot glass.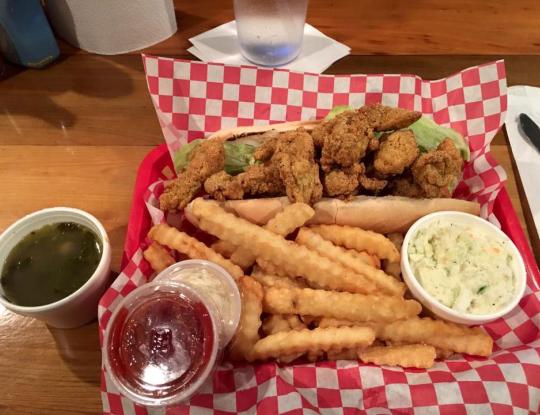 LUNCH
Fish River Grill #3 in Gulf Shores is the perfect laid-back lunch spot. Coined as a funky, junky, redneck joint, their fried oyster basket was selected in the "top 100 dishes to eat in Alabama." Served with their famous swamp soup, homemade hushpuppies, cole slaw, french fries and fried okra. We recommend you come hungry.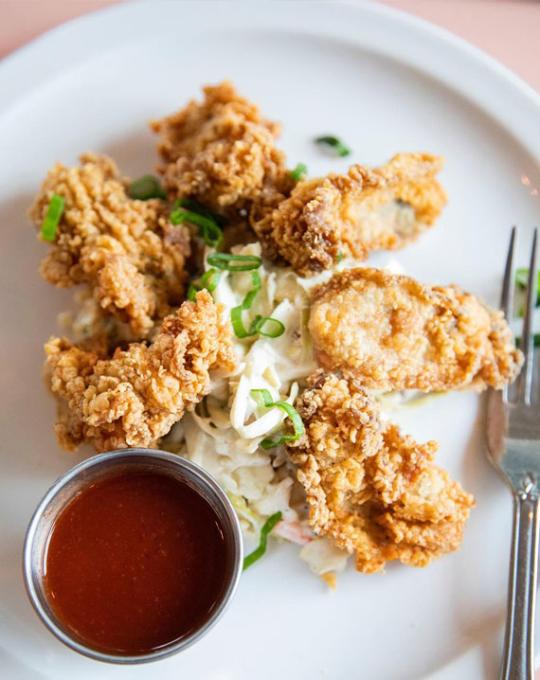 DINNER
End day two of your oyster trail at Playa in Orange Beach. Enjoy some of the best waterfront views in Orange Beach while sampling their oysters. You can have them raw, fried or grilled and whichever way you choose, you will not be disappointed.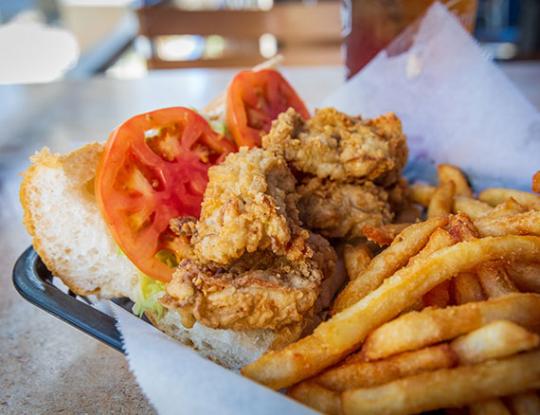 LUNCH
Bahama Bob's Beachside Cafe in Gulf Shores is the perfect lunch spot for day three of your oyster trail. Their fried oyster po-boy is a local favorite. Their golden fried oysters are served on New Orleans style French bread with a side of fries.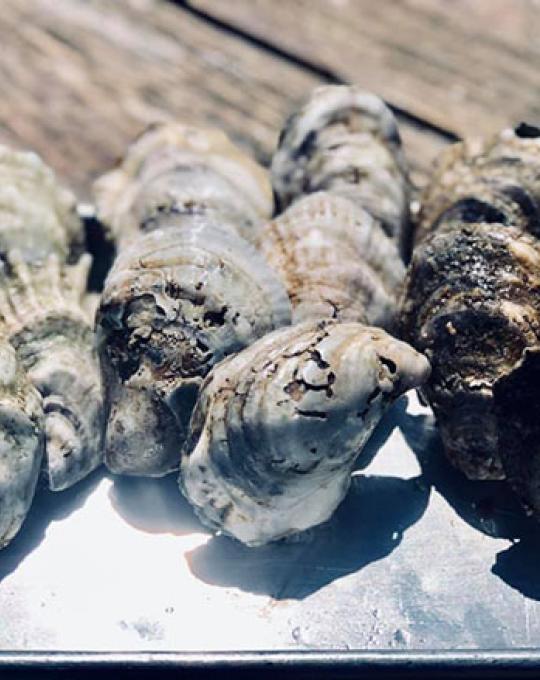 DINNER
The Royal Oyster is a small restaurant in Gulf Shores, offering a large variety of oysters. The Oyster Grit Cakes are a must-have, with Bayou Cora Farms grits and Gulf oysters served with a sage cream sauce. Since the establishment is family-friendly, and has plenty of outdoor seating overlooking the water, you really can't go wrong.