The Oyster Trail
Shuck 'Em, Shoot 'Em, Fry 'Em, Char 'Em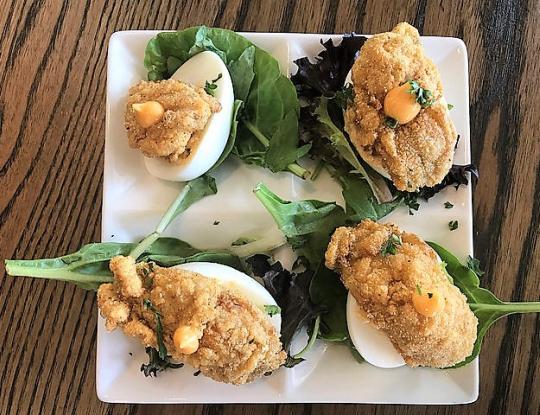 BREAKFAST
Who says oysters are only for meals after 11 a.m.? Certainly not the folks at Brick & Spoon in Orange Beach. Order up an appetizer of Deviled on the Bayou to kick start your oyster crawl. These delicious concoctions include Tasso deviled eggs topped with a crispy fried oyster and sriracha aioli.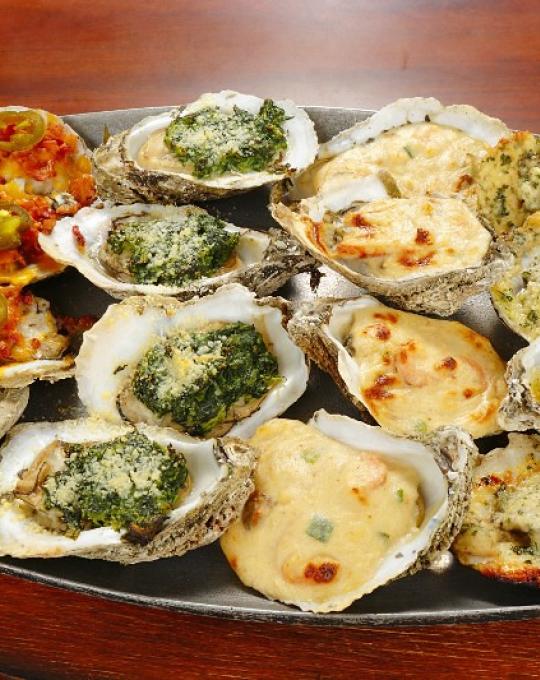 LUNCH
Spice up your lunch with the Barbecue Butter Baked Oysters at the Original Oyster House in Gulf Shores. Feast on a platter of eight accompanied by garlic bread and seasoned with Cajun barbecue butter.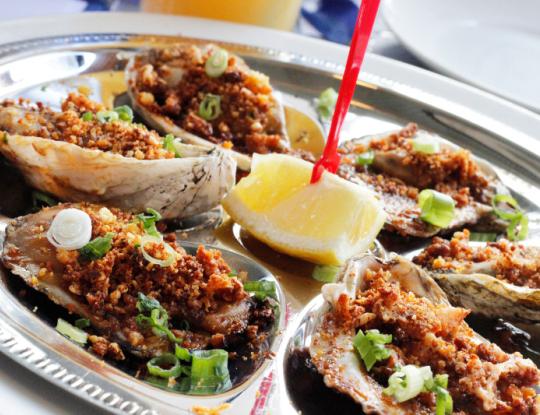 DINNER
They may be listed on the appetizer menu, but you may not want to share. A dozen raw Murder Point oysters will hit the spot at Fisher's Dockside at Orange Beach Marina. Murder Points are Alabama farm-raised oysters. These bite-size oysters come packed with a naturally buttery flavor that'll have you coming back for more.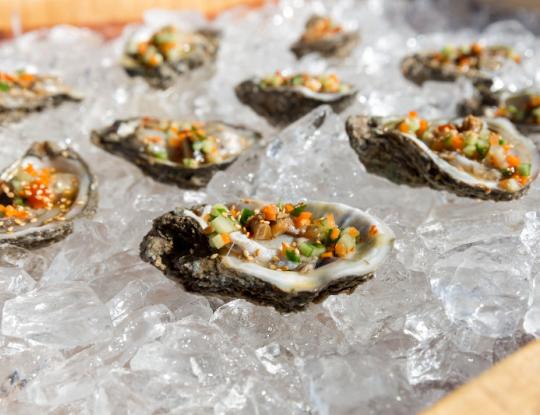 LUNCH
You can't miss an opportunity to sit down to a platter of oysters cooked up the traditional way: deep fried with just the right spices. The Fried Oysters at Acme Oyster House in Gulf Shores  are prepared just the way you'd expect, and it's one of the dishes that keeps locals and visitors alike filling the tables at this canal-front restaurant every day.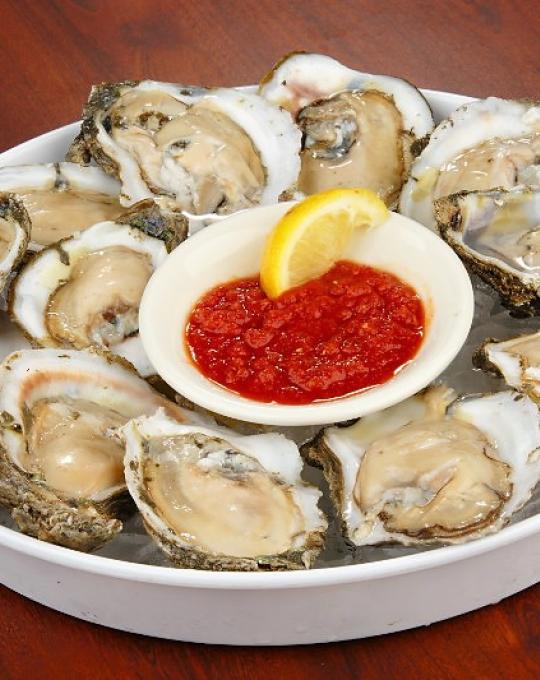 DINNER
If you're looking for unique oyster creations, locals will point you to The Royal Oyster located just off Highway 59 in Gulf Shores. Order a dozen Shell Bank Selects that are babied and grown to perfection right in Fort Morgan. Tickle your taste buds with the Oyster Ceviche, complete with mango, citrus and ginger or choose a flight of oysters and sample all the oyster preparations!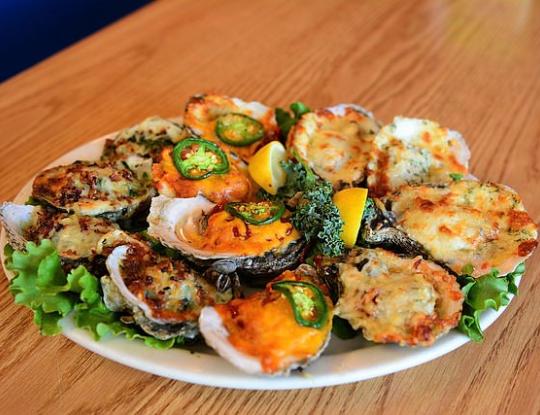 LUNCH
King Neptune's Seafood Restaurant is a long-standing vacation tradition in Gulf Shores for many. Owner Al Sawyer has been serving up locally sourced seafood for the last several decades. Fresh off the boat from nearby Bon Secour Bay, the South of the Border Baked Oysters are not to be missed. These spicy oysters are stuffed with fresh salsa, jalapeno and cilantro, and topped with cheddar cheese.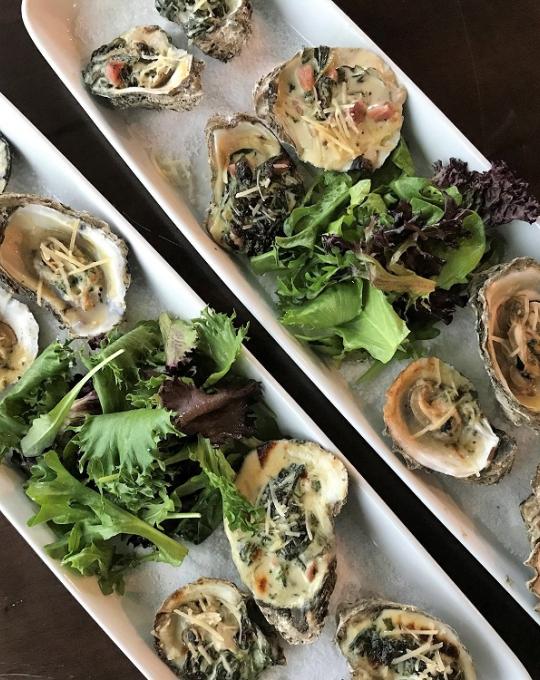 DINNER
Go to bed on a full stomach after a visit to Villaggio Grille  at The Wharf in Orange Beach. This popular spot is a can't-miss stop for wood-fired oysters, and the Prosciutto Rockefeller will melt in your mouth. Order a wood-fired sampler and pair two oyster creations together. The Fontina & Jalapeno has just enough heat to have you sipping your drink while the Garlic & Butter Oysters will leave you happily satisfied.