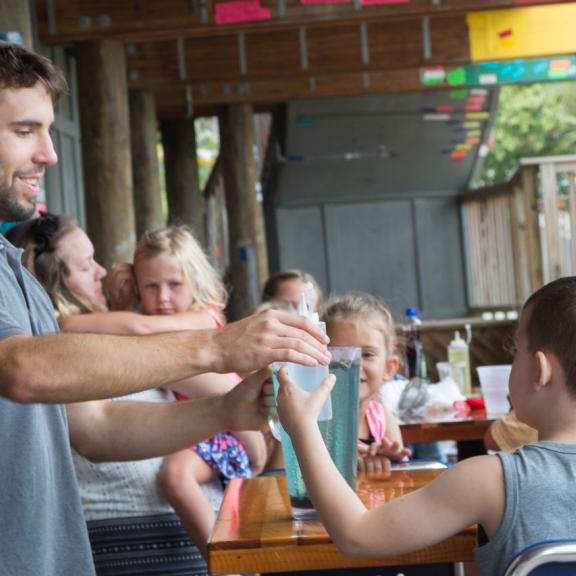 Fan Fav - Family Friendly Dining
Gather everyone up and head out for some family-friendly dining fun.
These are places where they welcome children and cater to their—and your—needs. Remember, our fans say it best—these are carefully selected by them to help you on your way to a great family feast. From tried-and-true seafood faves and all the things kids love, to outdoor playgrounds and foam parties with some family table-dancing thrown in—these are the spots to settle in, have a terrific time, and a fabulous meal.