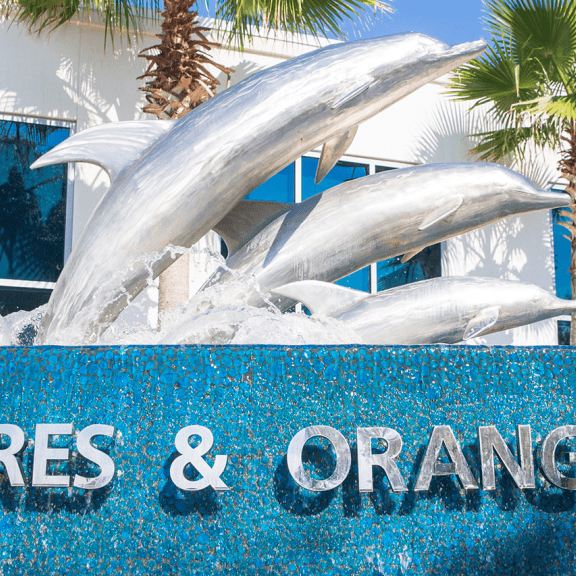 From the Harley store in Pensacola to the natural springs in Stockton, you'll be riding all around town on this run. Within its 184 miles you will get to experience a little bit of everything including history, nature, and the best coconut fried shrimp around.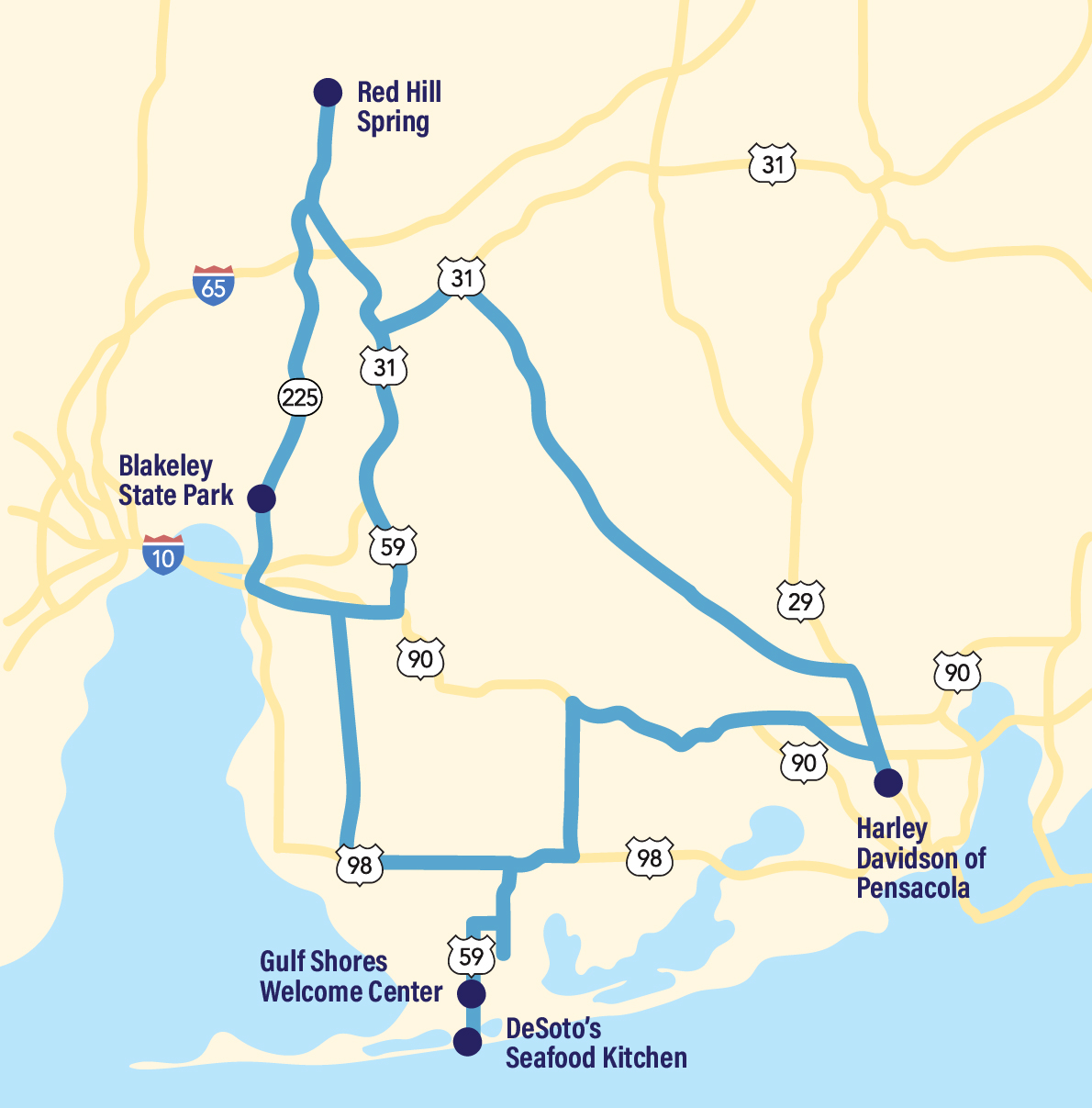 Gulf Shores Welcome Center
3456 Gulf Shores Pkwy.
800-745-7263 (SAND)
Begin your ride all around town at our Gulf Shores Welcome Center. Our staff can answer all of your questions about what there is to see, do and eat when you get back to the beach.
Harley-Davison of Pensacola 6385 Pensacola Blvd 850-417-7131 Stop in to purchase a t-shirt or a few poker chips to commemorate your ride along the Gulf Coast.
Red Hill Spring
59818 AL-59, Stockton
This beautiful natural spring is one of the most fascinating sites in North Baldwin County. Take a water jug with you and fill it to the brim to drink on the rest of your ride. 
Historic Blakeley State Park
34745 Hwy. 225, Spanish Fort
251-626-0798
Step back in time at the site of the last major battle of the Civil War. With remnants of the early town of Blakeley, colonial area homesteads and Native American habitation, there's much to be explored by bike or foot.
DeSoto's Seafood Kitchen
138 W. 1st Ave., Gulf Shores
251-948-7294
This hidden gem has served the Alabama Gulf Coast for nearly 20 years. From delicious coconut shrimp and fresh fish dishes to homestyle sides and flavorful desserts, DeSoto's is the perfect spot to fill up after a day of riding.