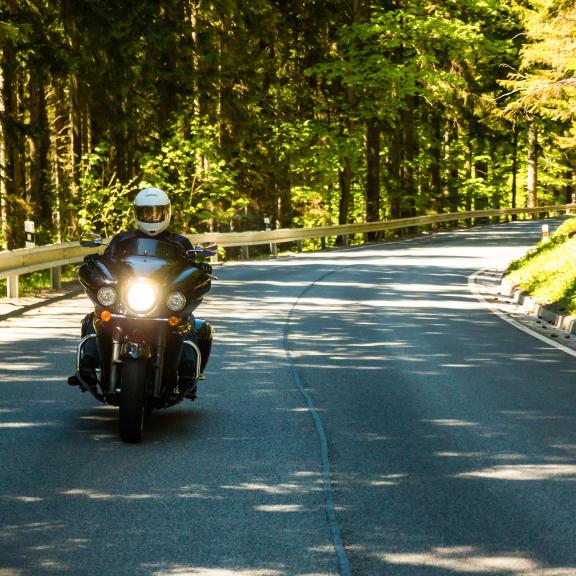 The stakes are high on this ride as you travel north of Gulf Shores through some of Alabama's most scenic small towns. Stopping at the Wind Creek Casino and winding down through the Weeks Bay Reserve, you'll experience history, nature and true Southern cuisine. Plus, you might make a little money along the way.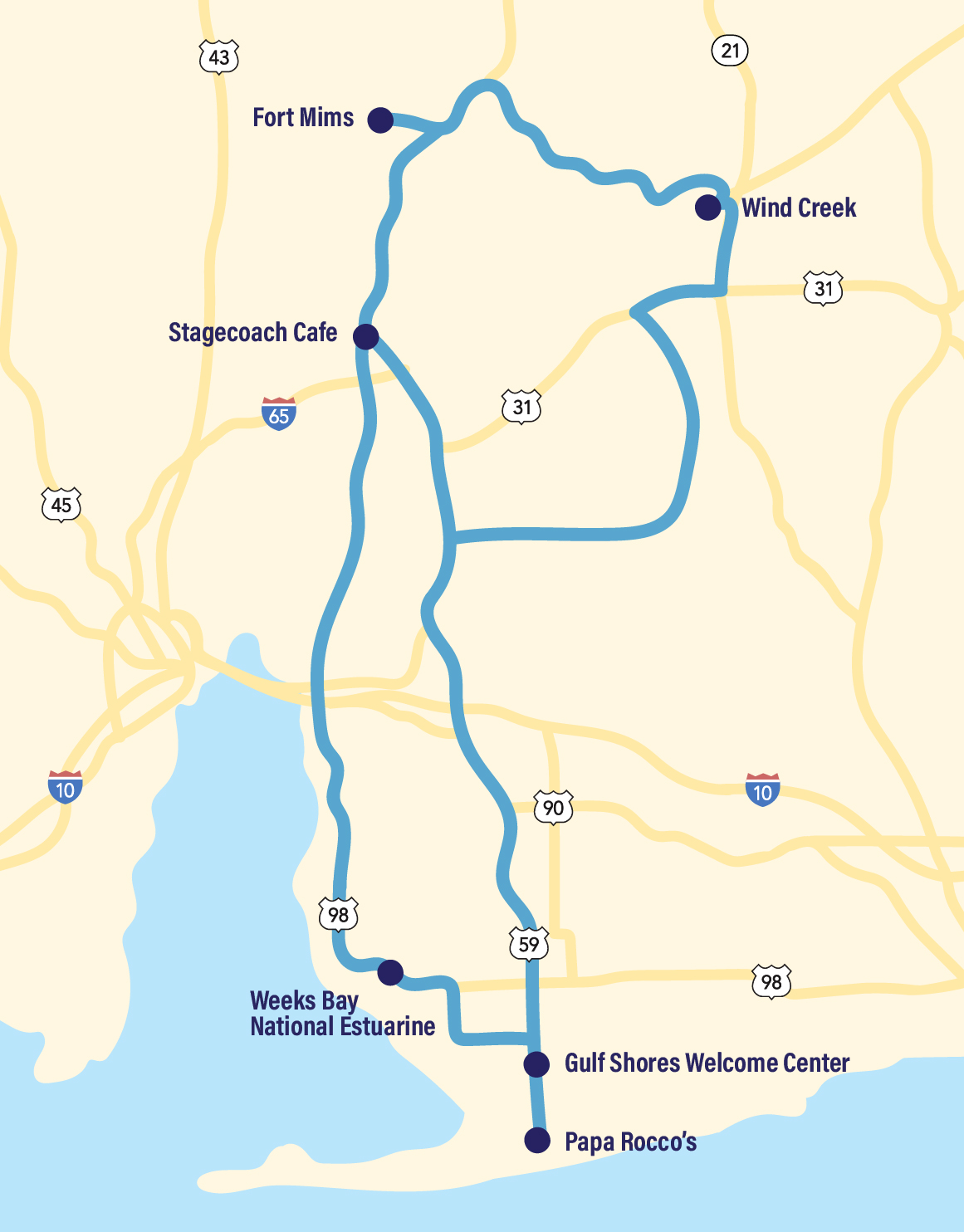 Papa Rocco's
Address: 101 W. 6th St., Gulf Shores
Phone: 251-948-7262
Description: Since 1985, Papa Rocco has been the "home of warm beer and lousy pizza!" End your morning or afternoon of running the roads with this true local's experience.
Gulf Shores Welcome Center
Address: 3456 Gulf Shores Pkwy.
Phone: 800-745-7263 (SAND)
Description: Start off at our Gulf Shores Welcome Center! Our vacation specialists will be happy to provide you with information about everything going on in the destination.
Weeks Bay National Estuarine Research Reserve
Address: 11300 Hwy. 98, Fairhope
Phone: 251-928-9792
Description: With more than 9,000 acres of protected estuarine habitats, there is much to be explore around Weeks Bay. Hop off your bike to discover the native pitcher plant bog and take a stroll down the reserve's forested boardwalk.
 
Stagecoach Café
Address: 52860 AL-59, Stockton
Phone: 251-590-0608
Description: Stop by the Stagecoach Café for true Southern cookin'. From fried catfish and chicken to turnip greens and baked beans, this hole-in-the-wall will have you saying "y'all" after the first bite.
Fort Mims Historic Site
Address: Fort Mims Rd. at County Rd. 80, Tensaw
Phone: 251-533-9024
Description: At the far north of the county, this historic site honors the hundreds of lives lost during the Creek Indian War from 1813 to 1814. It offers an amazing educational experience about Alabama's role in the war and early U.S. history.
Wind Creek Casino
Address: 303 Poarch Rd., Atmore
Phone: 866-946-3360
Description: With more than 1,700 machines, Wind Creek Casino is filled with great gaming excitement! After you have spent some time testing your luck, check out their outdoor amphitheater, shops and highly acclaimed steakhouse.