Shelling in Gulf Shores & Orange Beach
Shelling is a popular pastime of both visitors and locals in Gulf Shores and Orange Beach. In this video, you'll find everything you need to know about where to shell, how to shell and what shells you might see along our sugar-white sand coastline.
Located at the southernmost point of Alabama, Gulf Shores and Orange Beach offer 32 miles of sugar-white sand beaches that line the Gulf of Mexico. The Gulf is an immense body of water teeming with an assortment of diverse marine life, including mollusks. Because of this, shelling has always been an extremely popular activity for both locals and visitors. At any given time, you're likely to find a wide variety of shells while on our beaches.
 
What is a Shell?
By definition, a shell is the hard, protective outer case of a mollusk or crustacean. Along our beaches, the shells you will come across were once homes to clams, scallops, mussels, oysters, and more. Because these animals have no backbone, they need shells to support and protect them.
Below are some of the common shells found along our shoreline.

KNOW THE BEST PLACES TO SHELL
Because our coastline is 32 miles long and so expansive, all of our beaches are home to a bounty of shells for you to gather and collect. But there are a few public beaches that are fan favorites.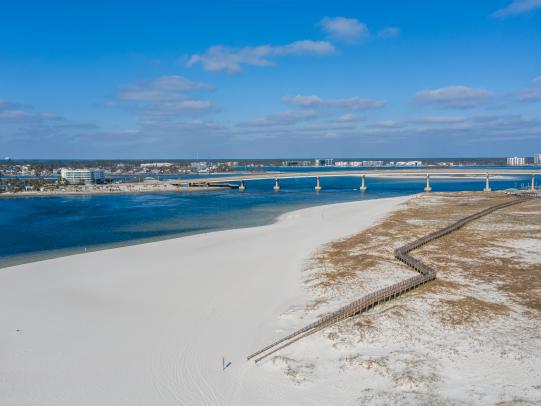 Alabama Point
This beach is located at Perdido Pass Bridge and offers more than 6,000 feet of spacious coastline, making it a perfect shelling spot.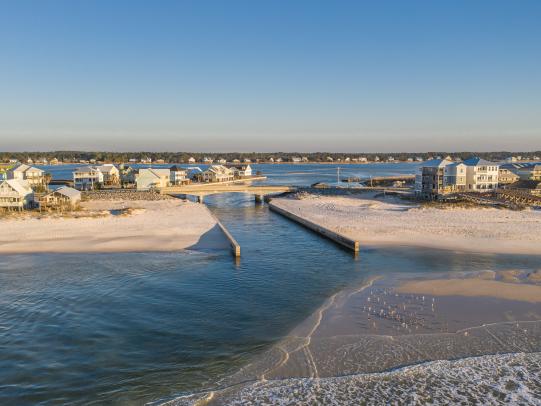 West Beach at Little Lagoon Pass
Connecting Little Lagoon to the Gulf of Mexico is Little Lagoon Pass. This shallow waterway is a haven for fishermen, which attracts mollusks and crustaceans.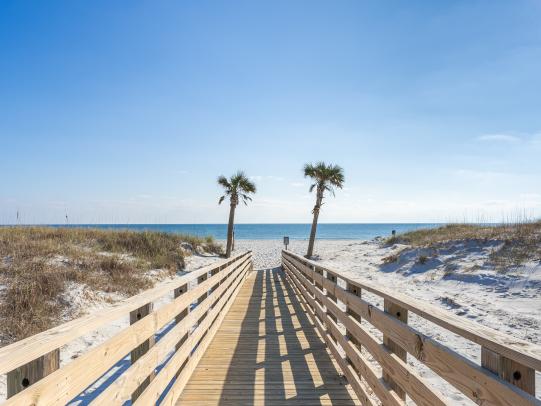 Gulf State Park Beach
This 2.5-mile stretch of beach typically remains uncrowded, making it easy to search for shells all day long.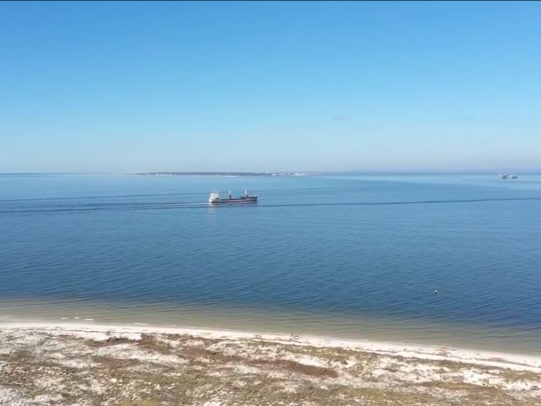 Fort Morgan beaches
This part of the island lies where the Gulf meets Mobile Bay. It's a secluded area with beaches that are both large and home to a variety of unique shells.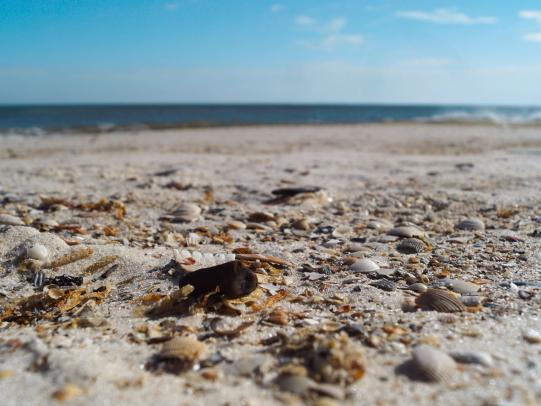 Shell Beach Access
Shell Beach is Located east of Perdido Pass Bridge and offers easy access to the easternmost part of Gulf State Park's beaches. Usually uncrowded, this spot is ideal for shelling.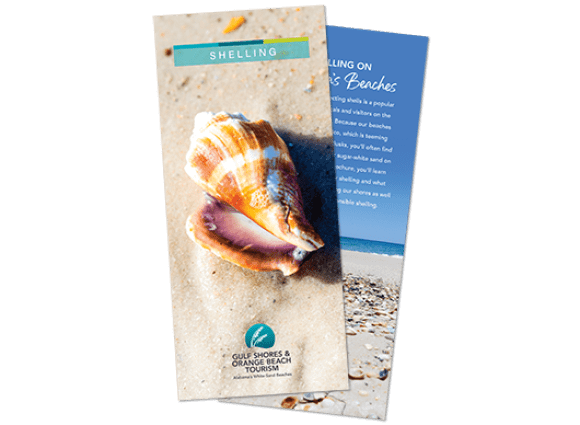 Pick Up a Shelling Brochure and Bag
On your drive into town, stop by our welcome centers to pick up a shelling brochure and bag. Our brochure is filled with information, a map and more. And, the mesh shelling bag is the perfect place to collect and store your shells while on vacation. The bags are available while supplies last.
Shell as the Sun Rises
While there's no "bad" time to go shelling along our shoreline, the best time to go is just as the sun begins to rise in the morning. Daily tide changes cause new shells to wash up on shore, so you have a fresh batch to pick thru every morning. Other good times to shell are when the tide is low or after a period when rough waters have moved large amounts of shells to shore, such as after a storm.
Be a Responsible Sheller 
As we've said before, shells were once homes to living creatures. While shelling in Gulf Shores and Orange Beach, please only take shells that have washed up onshore and are no longer inhabited. Avoid taking shells out of the surf to help maintain the ecosystem and protect our local marine life.