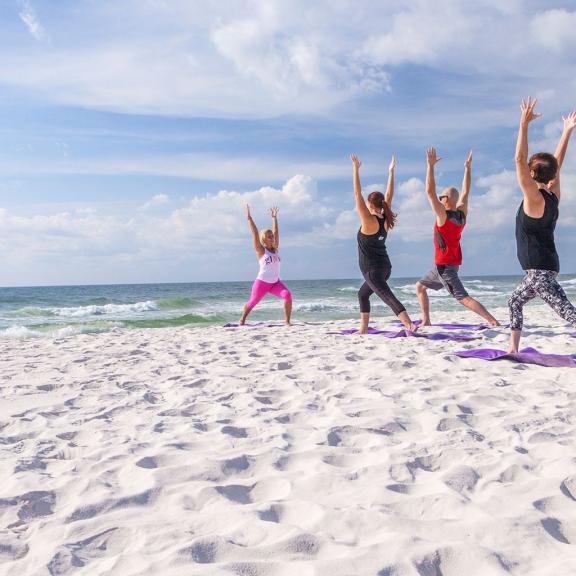 10 Ways To Kickstart Your 2023 Resolutions on Alabama's Beaches
If you're like many people this holiday season, you can't wait for the New Year to arrive.
December 22, 2022
If you're done with 2022, why not start living like it's 2023 by kickstarting your resolutions in Gulf Shores and Orange Beach? Whether you want to learn a new skill, try a new adventure, or make some lifestyle changes, you'll find easy and fun ways to do all of that and more just steps from our sugar-white sand. 
Fitness is the number one resolution chosen - and the first to be abandoned - in the U.S. every year. If you want to get fit in a way that's fun enough to keep your attention but effective enough to shed some serious pounds, check out these great options in Gulf Shores and Orange Beach.
Hit the Trails. Gulf Shores and Orange Beach boast a number of scenic nature trails where you can walk, hike, or run to your heart's content. As a bonus, they're so full of stunning scenery that you won't know if it's the beauty or your burning legs that are leaving you so out of breath (though it's probably a little of both).
Pedal it Out. If you have a need for speed, renting a bike is a great way to get in some cardio that's fast and fun. Beach Bike Rentals offers daily bike rentals and is located right outside of the Gulf State Park for easy access to the Hugh S. Branyon Backcountry Trail. You can also take advantage of the bike share program located at various locations throughout Gulf State Park. Simply download the Bloom Bike Share App and scan a code at one of the bikes stations throughout the park to use the bikes for up to three hours at no charge. 
Beach Yoga. Fitness, wellness, and beach-ness combine for a fun workout session that hits all the senses with Glow Yoga. Their seasonal beach yoga classes are perfect for all skill levels and take place beachfront on the Dune Terrace at The Lodge at Gulf State Park, giving a whole new definition to Namaste. You can also schedule a private yoga session at your own location. 
If You Want to Pick Up A New Hobby
Looking for a new hobby to love? From seashell collecting to coastal-themed arts and crafts, there's no shortage of fun ways to spend your spare time near Alabama's beaches. Get started now to be a master in your new hobby by the time New Year's Eve arrives! 
Get Crafty at The Clay Studio. If you want to get more crafty this year, The Clay Studio at the Coastal Arts Center of Orange Beach is your best bet. Guided by ceramics artist Maya Blume Cantrell, you can learn to hand-build amazing works of arts, take a spin on the throwing wheel, or start small by picking and painting a pre-made piece of pottery.
Birdwatching. Birdwatching is a popular pastime on the Alabama Gulf Coast. If you want to find your own feathered flock, hit the Coastal Alabama Birding Trail to explore six distinct birding loops, each covering a unique ecological region. All you need to get started is a pair of binoculars, a birding field guide, and some comfy walking shoes. 
Search for Shells. You can't visit the beaches without picking up a few shells in the sand. Our beaches are home to a variety of different shells and plenty of great places to find them. Be sure to pick up a free shell bag at one of our welcome centers before you go searching!
If You Want to Work on Your Bucket List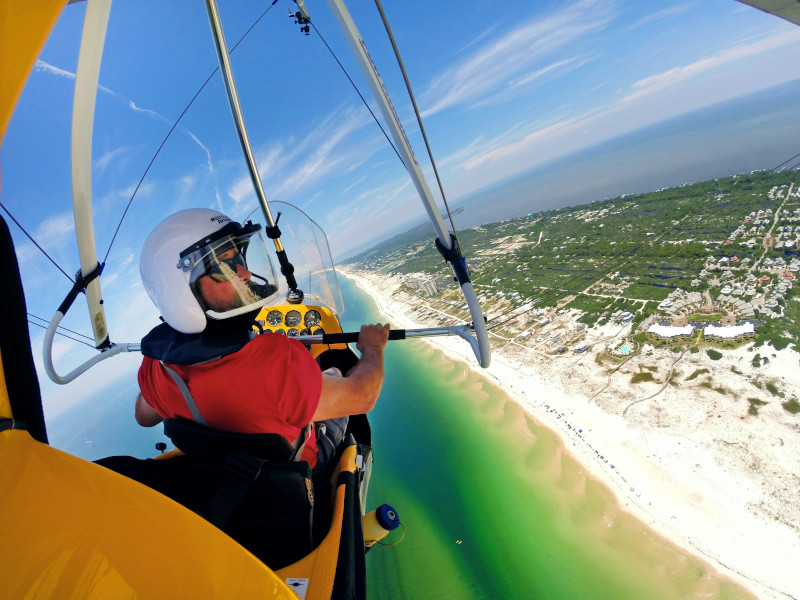 If you prefer thrills over tan lines, you can work on crossing items off your bucket list thanks to our area's variety of unique outdoor attractions. You'll find plenty of ways to chase an adrenaline rush in Gulf Shores and Orange Beach.