How Gulf Shores Golf Cures Spring Fever
June 3, 2019
Do you have spring fever symptoms a little early this year? We are writing you a prescription for irons and greens to ensure that you will be on your way to a speedy recovery. Swinging down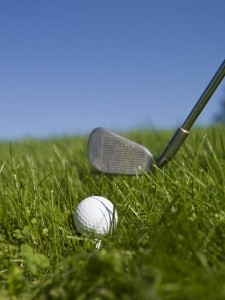 South for some Gulf Shores golf will be sure to cure what ails
you.
The Gulf Shores Orange Beach area is truly a golfer's paradise. The sunshine and cool gulf breezes on your face as you take in the picturesque scenery will leave you feeling relaxed and focused while you play a round or two. After a thrilling day on the greens, unwinding on the sugar-white beaches will further help you recover from your fever. Fresh gulf seafood will also assist in revitalizing you between each round.
The Alabama Gulf Coast boasts seven signature courses, each one as dazzling as the next. With designers such as Arnold Palmer, Jerry Pate and Earl Stone, you know you're in for some enticing, yet challenging golf wherever you decide to tee off. We have golf packages that will allow you to rotate courses, so that you may give yourself some variety. With so many courses to choose from, you shouldn't have to pick just one!
Ready to break your fever with a swinging good time? Plan your Gulf Shores golf getaway now! World-class golf awaits you at every corner along the Alabama Gulf Coast, along with luxury accommodations located near or next to each course. We've simplified the sometimes tedious process that comes with vacation planning by making it easy to book your play and stay all at once.
Visit the Gulf Shores Golf Association website to get a customized quote. Filling in your information - number of people in your group, golf and accommodations preferences, etc. - will have you one step closer to being cured!