Golfing, Fishing and Beaching on a Guys Weekend
September 14, 2016
You hear about girls getaways all the time, but when was the last time you got away with just the guys? If you can't remember, it's been too long. Whether you're planning a bachelor party, weekend fishing trip or just some bonding time, fall is the ideal time to plan a mancation to Gulf Shores and Orange Beach.
Fall condo specials start at just $85 a night, making an off-season mancation even more attractive. Pair your trip with fishing, golf or simply rest and relaxation after a busy summer season.
Orange Beach charter fishing is still in full swing during the fall. Be a walk-on on a headboat charter or book a private fishing charter for you and your friends. Either way, you'll come back with hours of fun fishing stories to tell everyone back home.
More than 200 holes of championship golf are waiting on the Alabama Gulf Coast. How about scheduling a lesson with a PGA golf pro during your trip? Challenge your friends to your own mini tournament and toast to a great day on the greens afterward with drinks at your favorite beach hot spot.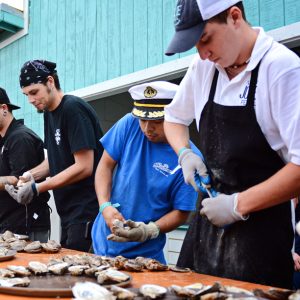 Don't sit around wondering what to do between your golfing, fishing and beaching adventures - take advantage of live entertainment and exciting activities throughout the coastal area. You'll find an abundance of possibilities on our calendar of events, which can even be used as a guide for scheduling your visit.