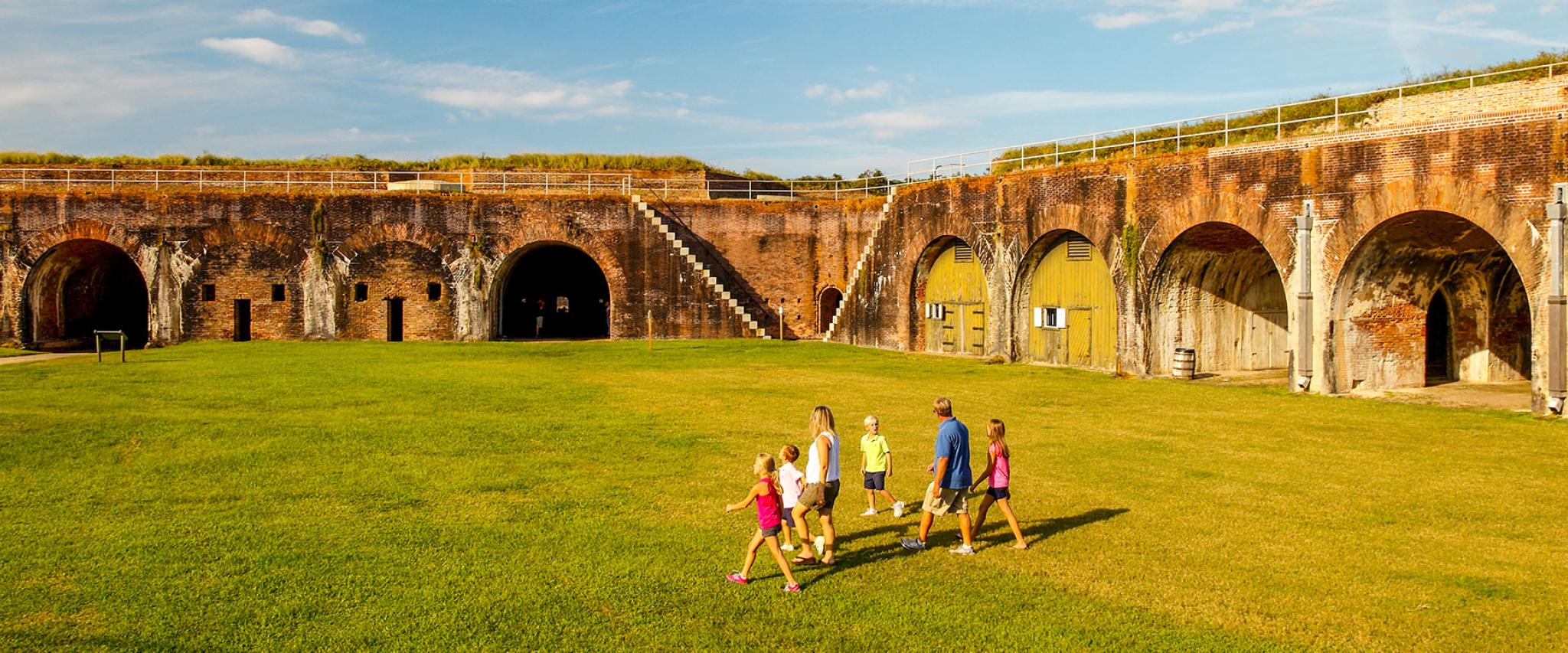 A Weekend on Alabama's Coastal Connection
Do you love a great, scenic byway? If you're planning a trip to Gulf Shores and Orange Beach, you're in luck.
August 2, 2019
Alabama's Coastal Connection is part of America's Byways system, a collection of 150 distinct and diverse roadways that include National Scenic Byways and All-American Roads. Specifically, this piece of paradise is located on the National Scenic Byway.
Traveling scenic byways is the perfect way for families to connect especially cruising through Alabama's Coastal Connection. Expect to experience stunning sugar-white sandy beaches, authentic downtown areas, fresh seafood and so much more. Watch the sun sink into the Gulf of Mexico and take in the storied walls of historic Fort Morgan. Migratory birds flutter all about Bon Secour National Wildlife Refuge as you soak up the best in coastal atmospheres. With a weekend to spare, choose your path to connect, whether it's history, nature, land or sea, or even just each other.
Connect with the Past
Spend a day connecting with the Gulf Coast's past. Alabama's Coastal Connection will lead you through the Civil War and other historical events and places. Visit Shell Mound Park on Dauphin Island, take a walk through acres of manicured gardens and the 1930's home at Bellingrath Gardens and Home in nearby Theodore, spend time touring Old Town Daphne and, of course, send a few hours at Fort Morgan where Admiral David Farragut proclaimed, "Damn the torpedoes! Full speed ahead!"
Connect with Nature
Spring and fall are awesome times to enjoy a nature itinerary along Alabama's Coastal Connection. Begin your tour at the Dauphin Island Audubon Bird Sanctuary, then take the Mobile Bay Ferry (a great way to experience the gorgeous Gulf Coast waterway) to Fort Morgan, traveling east on Highway 180 for a stop at the Bon Secour National Wildlife Refuge. Here, you'll find opportunities for wildlife viewing on four trails that cover more than six miles. An observation tower found on Pine Beach Trail offers the perfect spot for an elevated view of Little Lagoon and Gator Lake. Be sure to bring your camera along!
Gulf Coast Eats
No weekend tour of Alabama's Coastal Connection is complete without a tasting of the south's finest in fresh seafood. Wear those stretchy pants and find your favorite among Gulf Coast culinary creations. Not a seafood fan? It's ok. . .choices for a variety of foods are just around every corner. Follow the food trails to find your favorite!