Catch a Golf Game or a Fish on the Alabama Gulf Coast
August 16, 2018
Will you be traveling south for a Gulf Shores and Orange Beach Sports Commission event this month? In addition to all the thrills of the tournaments and championships, carve out some time for golf and fishing. It's a spectacular time to hit the magnificent white-sand beaches on the Alabama Gulf Coast. The mild, comfortable temperatures also create an ideal time to catch some rays and relaxation.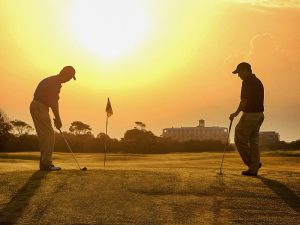 •    Golf – Are you a golf enthusiast? For those sports fans and athletes who want to swing by for a round or two, pristine golf courses are located at every corner on our coast. This area offers a range of championship courses designed by golf legends such as Arnold Palmer and Earl Stone. Bronze sponsor Kiva Dunes and Bronze sponsor Honours Golf will both provide an enjoyable experience for novice and seasoned players. Not only will you be surrounded by breathtaking views at every turn on these magnificent courses, you'll enjoy playing a fun and challenging round on the world-class greens.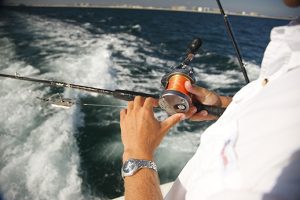 •    Fishing – Do you love to fish? An angler's paradise awaits you on the Alabama Gulf Coast, so be sure to take advantage of any downtime and reel in some memories! For those seeking an adventure, get the ultimate offshore fishing experience with Bronze sponsor Reel Surprise Charters. You'll be taken to all the best spots for dropping a line. Inshore fishing is also available for those who would rather stay closer to shore while still catching some fun. Prefer to remain on land? Cast a line into the turquoise water from a pier and enjoy the scenery as you wait for a good catch to swim by. Yet another great land option is to bait your hook directly on the beach, with your toes in the sand and the sound of the waves lapping on the shore.
Whether you want to reel in one or sink a hole-in-one, don't forget to pack your golf clubs and your rod along with your other sports equipment.